Illegal path not shortcut to Ivy League admission
By Harvey Dzodin | chinadaily.com.cn | Updated: 2019-03-19 15:31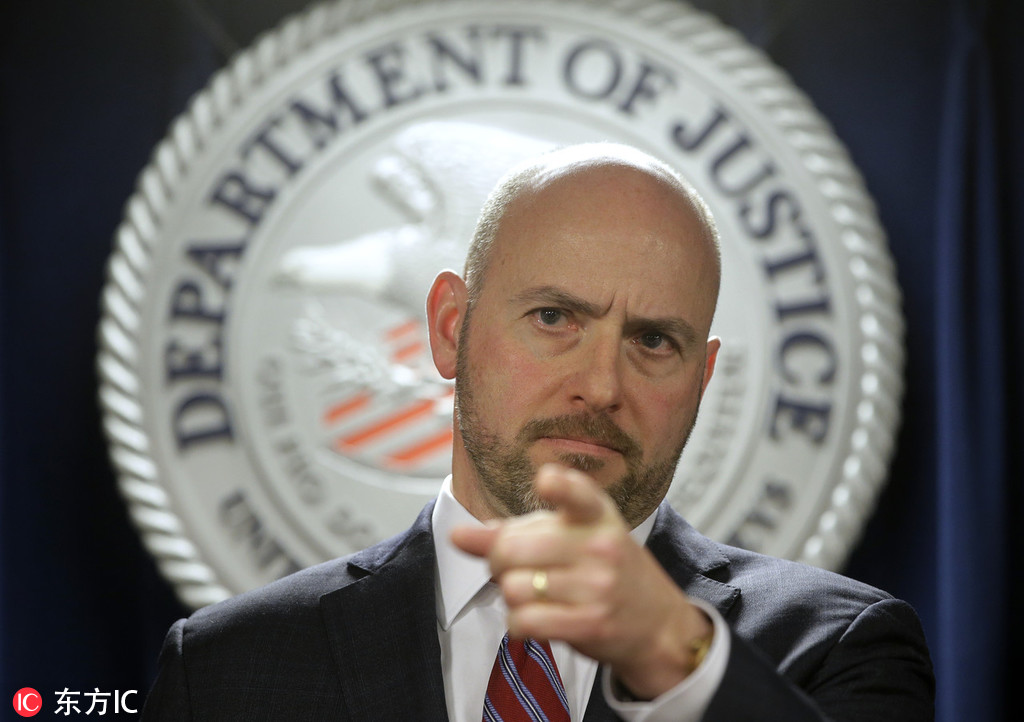 The indictments last week in the US college and university admissions scandal reminded me of the memorable line from "Casablanca", the famous 1942 classic film: "I am shocked-shocked to find that gambling is going on in here!" I was shocked-shocked that rich parents were spending hundreds of thousands of dollars on bribes and illegal methods for their children to gain admission to top schools, but not in the least surprised. So what exactly can we learn from this sordid situation that may just represent the tip of the iceberg, and where does one draw the line between what's legal and illegal? The answers lie somewhere along a very slippery, well-greased continuum.
A long time ago in a land far away, I worked my tail off as an undergraduate at Michigan State to get into Harvard Law School. A near-perfect grade point, good LSATs, hours of extracurricular activities in the student government and elsewhere, involvement in state politics, and more made the difference. I got there the old fashioned way, I earned it! And that was in the good old days when it was much easier to be admitted. In general, especially for Ivy League colleges today, the competition is intense. Take Harvard. Its admission rate in 1933 was 82 percent; in 2003 it was 9.8 percent; and in 2017 it was a mere 4.3 percent. So in this light, I can empathize with parents wanting to do whatever it takes to get their children admitted. In my view though, unlike with the indicted parents, whatever it takes has to be legal.
There's been an intense debate going on for decades now in the US about affirmative action versus plain old bottom line achievements. Should race, income or other factors be considered as criteria for admissions? There's even an about-to-be decided federal case to determine whether Harvard discriminates against Asian applicants, judging a high number of them socially-inept nerds which detracts from their 4.0 GPA and perfect SAT scores and reduces the number of Asian admissions.
This debate will seesaw for a long time. I can see merit on both sides. It's too complicated to get into in a column so I take this conundrum as a given.
There are legal ways to get into a place like Harvard that some consider unfair because the parents are rich. Unfortunately, we live in the imperfect real world, not an ideal perfect one.
Harvard, similar to its peers, gives special preferences to ALDCs: recruited athletes (A's); legacies (L's), children of Harvard graduates; applicants on the dean's or director's interest list (D's), which often include the children of rich donors and prominent people ; and children (C's) of faculty and staff. ALDCs make up only about 5 percent of Harvard applicants but represent almost one-third of admitted students. ALDC-status gives applicants a huge admissions advantage, but no guarantee. Their chances increase 10-fold to 45 percent. But that leaves 55 percent of ALDCs who don't get admitted. Even the judge in the Harvard case, an ALDC herself, was not admitted.
It's reported that Trump son-in-law Jared Kushner, despite not having the GPA or SAT scores for admission to Harvard, got in because of a $2.5 million tax deductible gift from his father.
Similarly, parents here and abroad who can afford them can, and should, avail themselves of a wide array of ever-growing services, that cater to university applicants and help their children improve their skills in this dog-eat-dog environment. Those who don't are already putting themselves at a competitive disadvantage. Special course work over the internet with outstanding professors, English lessons, interviewing and public speaking techniques, test taking skills and much more are available at varying price points and levels of quality.
Do Chinese students and their Tiger Moms and Dads have to worry about the scandal's impact? I don't think so. They avail themselves of all the extras in any case and work harder than the others. Their only handicap is that in striving for diversity, Asian students do so well that their admitted numbers are more limited. It should come as no surprise that of the 33 parents indicted only one had a Chinese surname.
Flora Liu, CEO of Joyview Education, said: "Regardless of unfairness elsewhere, there are many other brave students and families who are willing to work hard – in an effort to transcend any perceived disadvantages in overall background or profile. We would like to see more of these hardworking students and families succeed the right way, and based on merit."
Former US president Jimmy Carter, in whose administration I worked, aptly said that "life is unfair". And so it is with admissions and with the ability to pay for these special courses. Everyone could benefit from them, but not everyone can afford them. Would it be better to level the playing field so that somehow either everyone must partake or no one can? Perhaps, but that's not realistic.
The parents involved in the scandal, however, obviously wanted more than a mere 10-fold advantage, they wanted certainty, could afford to pay for it and didn't care either about what methods were used or who would be harmed. And it's generally not the students who stand an excellent chance of admission on their own, but the less deserving ones whose parents try to get them admitted by hook or by crook, thus denying exceptional candidates academically and/or athletically their rightful place.
So instead of enhancing the educational institution, by paying bribes, they enriched corrupt university employees and others, defrauding the federal government by illegal tax deductions in the process. Little of the money went directly to education, none of it clean. You could say that at least those others who endowed a library, contributed to educational resources.
The deceptions that they used were outrageous. Photoshopping the applicants picture on that of another athletes, fake CVs, getting more time for test taking for students with fake disabilities, having substitutes write essays in the applicant's handwriting style, correcting standardized test answers after the fact, etc. were their stock-in-trade.
Consequences for defendants have been severe even before being tried or sentenced: termination for longtime coaches and some famous actors and executives, lawsuits against the universities involved by those denied admission and so on. And this is likely only the sordid beginning.
So when it comes to admissions, the bottom real is take advantage by whatever legal means you can. But don't risk your future and that of your child by engaging with any unscrupulous operator who can guarantee admission in return for a high fee. As of last week, is it now really worth the risk?
Harvey Dzodin is senior fellow at the think tank Center for China and Globalization, and is a former legal advisor in the Carter Administration.
The opinions expressed here are those of the writer and do not represent the views of China Daily and China Daily website.