2019 Two sessions: Towards building a more mature innovation country
By Mark Greeven | chinadaily.com.cn | Updated: 2019-03-20 16:10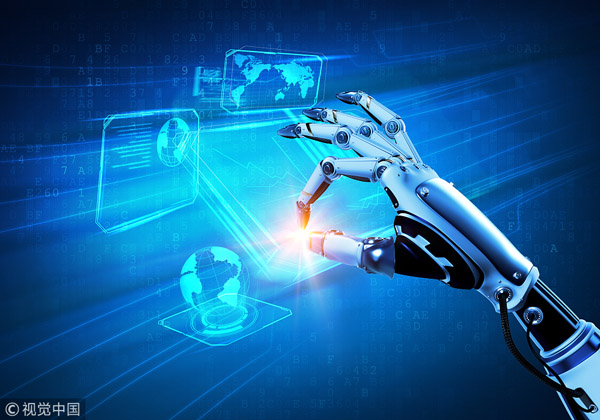 Compared with years past, innovation this year received less explicit attention in the Government Work Report during China's annual two sessions. Every year I comment on the central government's review and plans for the year, looking for the role that the government assign to innovation in upgrading the economy and society. While a decade ago it was a new concept in public discourse; now innovation has become a commonplace – perhaps over-used – term in China. To see less emphasis on innovation as a concept this year was both a surprise and relief.
There were however specific guidelines for improving important conditions for innovation, both in Premier Li Keqiang's Government Work Report as well as during a news conference held by head of the Ministry of Science and Technology, Wang Zhigang. Three conditions stood out: the deepening of fundamental research and development capability; international innovation in artificial intelligence; the transformation of traditional industries by industrial internet platforms.
First, government policy intends to further strengthen the support of basic research and original innovation, with a focus on big data and artificial intelligence and fostering a next generation of IT, high end equipment, biomedicine, new energy-vehicles and new materials. Besides the technology focus it is noteworthy that an improvement of the enforcement of intellectual property rights protection is mentioned as a critical condition. The report also explicitly acknowledged that respecting and trusting researchers to know how and where to use scientific resources will improve the relevant research output. This is a long overdue recognition of researchers' burden of complex research expenditure reimbursement processes and long discussions of project alignment.
Second, China aims to expand international collaboration in innovation. While this comes back almost every year as a topic of interest, this year the focus is on collaborating on research in artificial intelligence. Much in line with the President's call on artificial intelligence as a key strategy for China's development, international collaboration on developing state of the art artificial intelligence technology is a prerequisite. Artificial intelligence knows no boundaries.
Lastly, in line with 2015's Internet Plus strategy, this year's annual report aims to further promote the transformation and development of traditional industries. Since last year, it is not only about connectivity but also about creating industrial internet platforms, aiming to make traditional industries 'smarter'. Additionally, cheaper networks and faster internet speeds have been promised to SMEs in a further attempt to strengthen the digital economy.
One important condition however still deserves more attention than it gets: fostering innovation talent. While policy encourages the development of a society that embraces innovation and new technologies in daily life, the proper fostering of talent across industries and geographies in China remains a hurdle yet to be surmounted. Chinese education system can be further reformed to foster innovation, creativity and entrepreneurship and that is crucial for building a more mature innovation country.
Mark Greeven is professor of innovation and strategy at IMD Business School.
The opinions expressed here are those of the writer and don't represent the views of China Daily website.