Microsoft infusing technology into industry
By Xie Chuanjiao | chinadaily.com.cn | Updated: 2019-03-21 16:56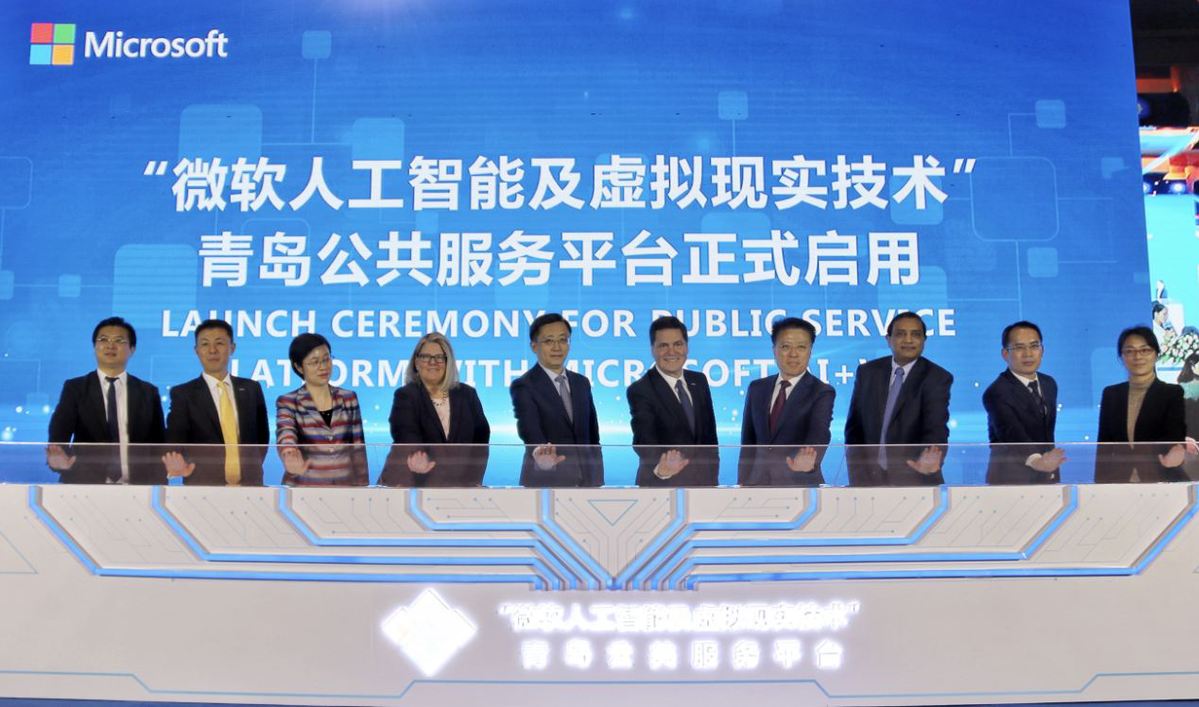 US tech giant Microsoft Crop launched a comprehensive public service platform based on artificial intelligence and virtual reality technologies on Wednesday in Qingdao, East China's Shandong province.
According to Alain Crozier, vice-president of Microsoft Corporate, the first-of-its-kind platform in China aims to use the latest technologies to help transform local economies.
"The opportunities around AI in China are huge. Vital industries like agriculture, manufacturing, natural resources and shipping are transforming and need to use technology to become smarter," said Crozier, also chairman and CEO of the Greater China region, at an AI summit held in Qingdao on Wednesday.
The new platform, also a technology demonstration center in Laoshan district, will be a comprehensive public service platform based on Microsoft AI, MR, big data and cloud computing services.
Crozier cited a recent survey which showed AI will achieve more than double the current rate of innovation and employee productivity in China by 2021.
In addition, 78 percent of China business leaders believed AI would be instrumental for their organization's competitiveness. However, only 7 percent of organizations in China have incorporated AI into their core business strategy, according to the survey.
"What we are doing together here in Qingdao will help the other 93 percent to thrive," Crozier added.
Qingdao's Laoshan district, named after the sacred Mount Lao, is blessed with a beautiful environment and favorable government policies, attracting 23 research institutions and 132 manufacturers of high-end technologies.
Jiang Duntao, Party chief of Laoshan district, said action plans have been launched to boost the development of AI and VR technologies and industries, including favorable policies creating sound business environment for investors and entrepreneurs.
"The district is also ready to help enterprises introduce talents and provide financial services," Jiang added at the summit.
Jiang said the district's goal is to achieve a 15 billion yuan sales scale in AI and VR-related sectors.