Auto giants to invest in ride-sharing industry
By HE WEI in Shanghai | China Daily | Updated: 2019-03-23 07:42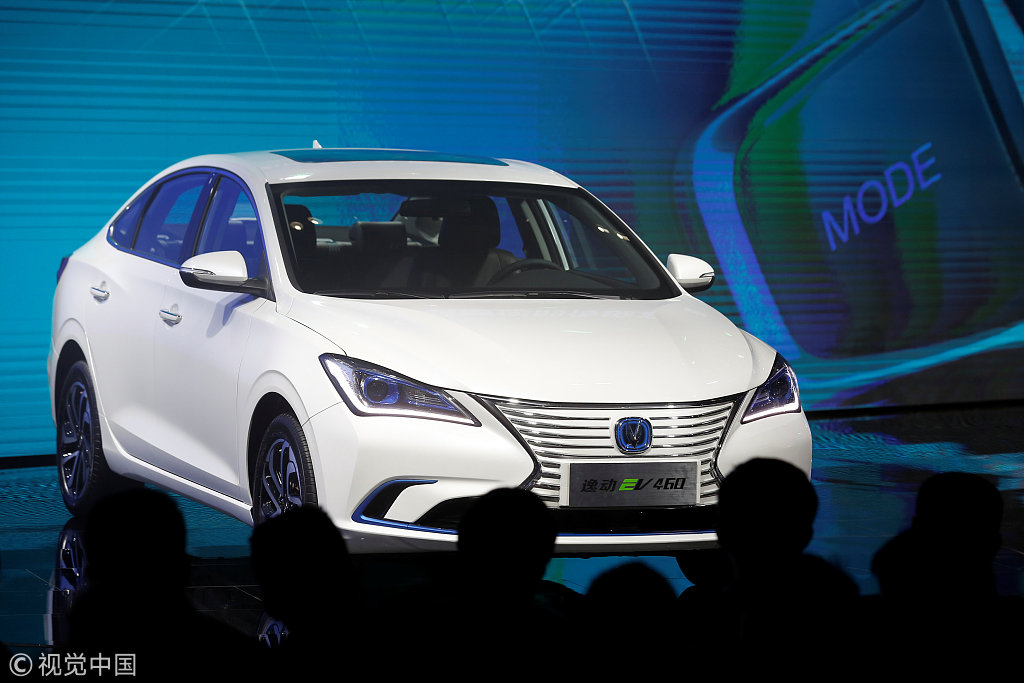 A consortium of Chinese automakers and retail and internet giants have agreed to set up a joint venture to invest in the ride-sharing industry.
Total investment in the proposed entity is expected to reach 9.76 billion yuan ($1.46 billion), with Chongqing Changan Automobile Co Ltd chipping in 1.6 billion yuan, the automaker said in an exchange filing on Friday.
The investment arm of retail conglomerate Suning Holdings Group Ltd will become the biggest shareholder with a 17.42 percent stake, whereas car manufacturers Changan, Dongfeng Motor Co Ltd and China FAW Group Corp will each own 16.39 percent.
The remaining shares will be held by affiliates of Alibaba, Tencent and other funds.
The project aims to build a smart transportation ecosystem featuring internet connectivity and sharing, and promises to offer the public "a high-quality, secure and efficient transportation system and a more pleasant lifestyle," according to Suning.
"The portfolio of investors are State-owned enterprises and industry players in the internet, finance and retail sectors. We stand to benefit from the complementary resources and industrial synergies brought about by the joint investee," Suning said in a written reply to China Daily.
The joint venture will invest in the ride-sharing industry with a focus on new energy vehicles. The statement added that it will not engage in other businesses.
Ride-sharing is an effective way to ensure full-capacity manufacturing and consequently control unit cost for car original equipment manufacturers, said John Zeng, managing director of LMC Automotive Shanghai.
"As shared mobility services expand, auto manufacturers will likely start producing customized vehicles for ride-hailing companies-because the platforms will offset declines in car purchase by users of the services," he said.
According to Zeng, the new energy wave and technologies like artificial intelligence will bring about sweeping changes to the auto industry, and those who make early investments in ride-sharing platforms will have a bigger say in the long run. Meanwhile, internet companies also rely on automakers to get their technologies off the ground.
Zeng's comments aligned with those of Jan-Philipp Hasenberg, a partner at Roland Berger, who identified ride-sharing and electromobility as the two overriding characteristics of the future auto industry.
The consultancy forecast that global demand for purpose-built vehicles for mobility on demand will rise to about 1 million cars by 2020. And by 2025 the figure is set to total some 2.5 million new cars.
"One of the main drivers here will be China, which makes up at least 60 percent of the market," he said. "Indeed, this is a key growth market that no auto OEMs can afford to ignore."
Ouyang Shijia and Wang Zhuoqiong in Beijing contributed to this story.