China-Italy agreement opens new path for Europe
By Jean-Guy Carrier | chinadaily.com.cn | Updated: 2019-03-23 10:20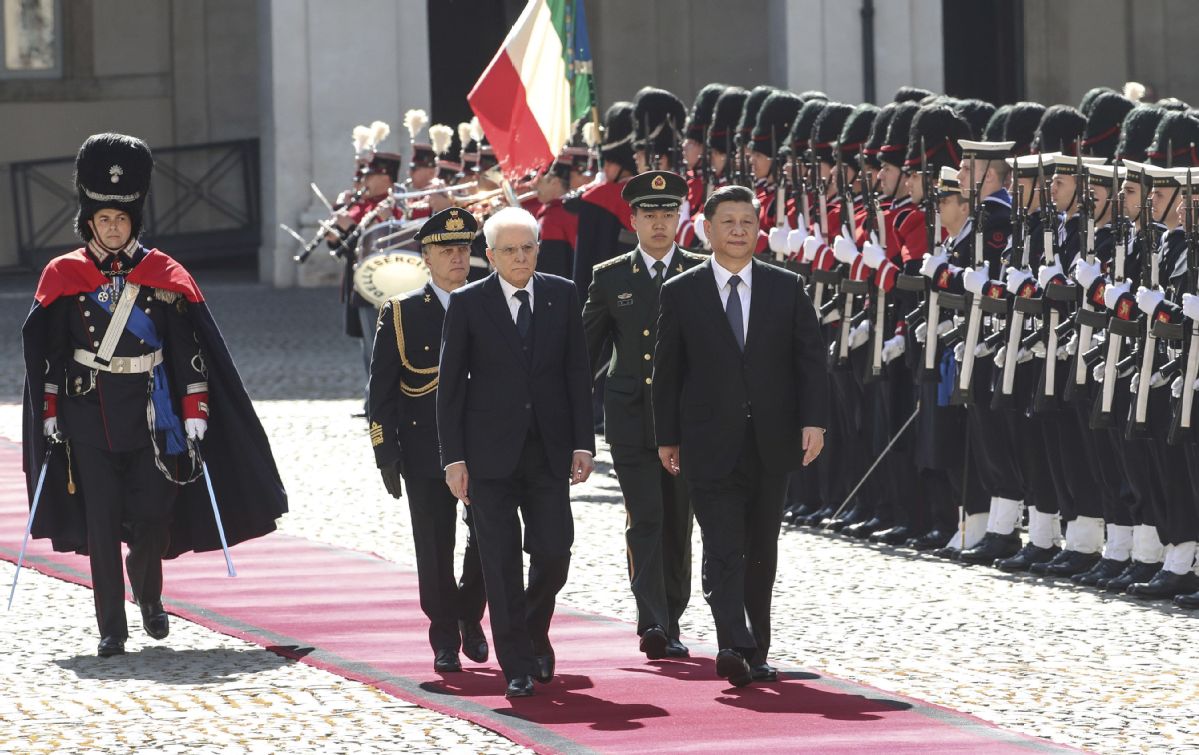 The visit by President Xi Jinping to Italy, Monaco and France will be a turning point in relations between China and the European Union (EU) because it will highlight a different approach to financing Belt and Road Initiative (BRI) more in line with EU rules and expectations.
The visit comes at a difficult time for EU members, who are dealing with the UK's exit (Brexit) from the club, France's turmoil over the gilet jaune (yellow vest) movement, and the prospects for the EU economy are once again looking dim.
Business and political leaders in Europe have called for China to create a "level playing field" for BRI where non-Chinese companies can compete for contracts, with more transparent and clear rules for financing projects, anticorruption measures and an approach which ensures projects are environmentally sustainable.
Now Italy, is proposing to be the first of the "founding" members of the European Union and the first from the exclusive club of G7 countries to formally recognize the BRI. That in itself is a significant step. But what is likely to be even more important is the absolutely brilliant method Italy and China have devised for working together on BRI investments and projects, so as to be in compliance with EU and international standards.
The China-Italy memorandum of understanding will include important infrastructure investments for transportation, energy production, logistics, ports, energy, aviation and telecommunications. Those are standard elements of most MoUs signed with China for BRI projects. What is new and innovative about the proposed China-Italy MoU is that it proposes to include the Asian Infrastructure Investment Bank (AIIB) as a partner for financing joint projects. The use of AIIB rules and practices will help satisfy demands made by the EU. The AIIB concept is being efficiently implemented by its founding President Jin Liqun and his international staff members based in Beijing.
The AIIB has adopted many of the international standards set over decades by leading development banks, and which meet EU rules for competitive tenders for contracts, reliable environmental studies, anticorruption measures and rules for openness and good governance that are required inside the EU. Italy, Germany and France are among EU countries who are members of the AIIB and participate in its governance and financing.
Italy's MoU with China comes at a time of growing competition among EU members for a shrinking pie of investments by Chinese companies. Despite that drop, China-EU trade averages over 1 billion euros ($1.14 billion) per day, making the EU China's biggest trading partner. For the EU, China is the second most important trading partner after the US.
As for the other important stops in Xi's visit to Europe, French President Emmanuel Macron may be bold enough to seize on the Italy-China MoU as an opportunity to open the BRI to French companies.
In Monaco (population 38,000) the reigning Prince Albert II will receive the President of China with all the respect and ceremony accorded to him during his own visit to China last year.
The China-Italy MoU is proof that China is learning from the experiences. What really works are projects that are in step with the local economy, environmentally sustainable and financially viable, which is also the demand of the EU and to make it a win-win proposal for everyone involved.
Jean-Guy Carrier, Non-resident Senior Fellow of Chongyang Institute for Financial Studies, Renmin University of China (RDCY); Executive Chairman, Silk Road Chamber of International Commerce (SRCIC).
The opinions expressed here are those of the writer and do not represent the views of China Daily and China Daily website.