Hundreds of cultural relics to be returned
By Wang Kaihao | China Daily | Updated: 2019-03-25 08:41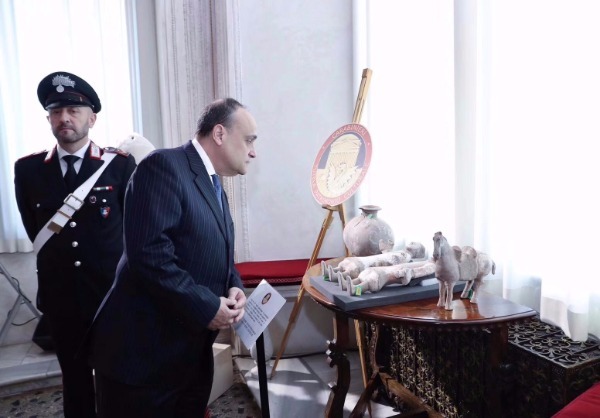 Nearly 800 Chinese cultural relics that had been taken overseas will soon set off on their journey home.
In President Xi Jinping and Italian Prime Minister Giuseppe Conte's presence, an intergovernmental agreement in Rome on Saturday gave the green light to the return of 796 artifacts to China.
It will be the largest-scale international repatriation of lost Chinese cultural relics from overseas since 1998, when about 3,000 smuggled artifacts were returned from the United Kingdom.
According to the National Cultural Heritage Administration, the ancient Chinese works of art, thought to have been illicitly exported, were found in a local market in 2007 by the Carabinieri Art Squad, an Italian police unit responsible for combating cultural relics-related crimes.