'Son of Tibet' revels in plateau's bright future
By Qiang Lijing/Dronla | China Daily | Updated: 2019-03-27 09:50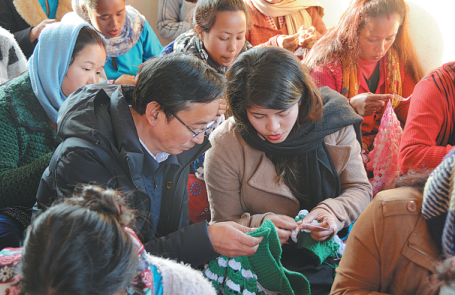 A political adviser from the autonomous region has spent two decades helping to raise living standards. Qiang Lijing and Dronla report for Xinhua.
As a member of the National Committee of the Chinese People's Political Consultative Conference, the nation's top political advisory body, Thubten Khedrup has presented nearly 200 proposals at both the regional and national level.
He was elected as a regional political adviser from the Tibet autonomous region in 1998.
Talking about his many proposals, the 55-year-old Tibetan was proud to mention the selection of the Tibetan antelope as one of the five mascots of the 2008 Beijing Olympic Games.
"I first presented the proposal in 2003 and submitted it again in 2004. Finally, I made it," he said. "To come up with the 1,000-word proposal, I consulted a dozen conservators and experts on the Tibetan antelope-a barometer of the environmental health of the Qinghai-Tibet Plateau."
The adoption of the proposal not only made the rare species more widely known to the world, but also drew global attention to Tibet and the effect of global warming in the region.