Japan to announce new royal era next Monday
By WANG XU | China Daily | Updated: 2019-03-29 07:53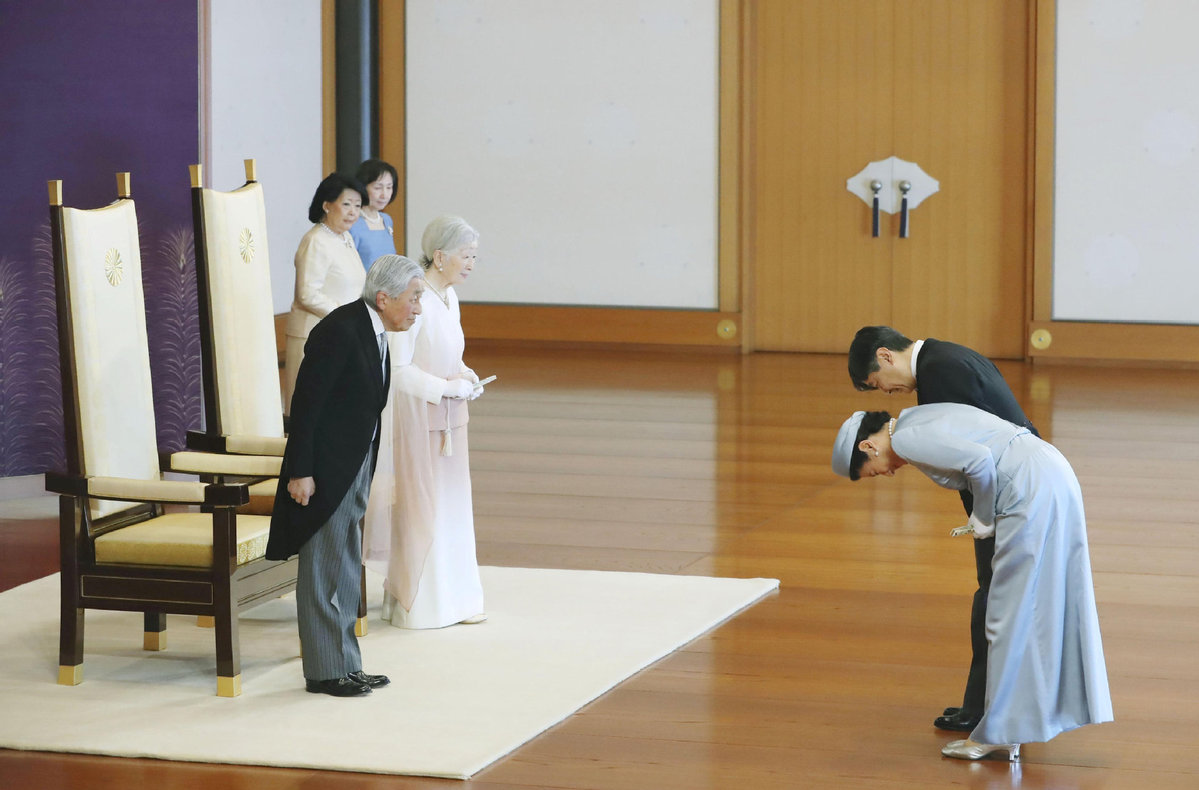 Japan's top spokesman is set to announce the name of the nation's new era around noon on Monday, local media said.
There are no certain rules for Japan to select the name of a new era, but Japan Broadcasting Corporation, or NHK, said the government is now following the procedures for the era change in 1989 when the current name, Heisei ("Peace Everywhere"), was created to mark Emperor Akihito's reign.
Yoshihide Suga, Japanese government's chief cabinet secretary, will make the announcement after Japanese Prime Minister Shinzo Abe's cabinet decides the new era name, Kyodo News said, adding that after the announcement, Abe will make a statement on the name of the next era.
On Monday, a series of procedures to select the new name will start in the morning and will last for over two hours for the final decision to be made, Jiji Press said, citing unidentified government sources.
According to the sources, first, Suga will present around three name candidates at a meeting with experts and heads of both Japan's House of Representatives and House of Councilors and seek their opinions.
Then, all cabinet ministers will hold another meeting and narrow down the candidates to one.
In Japan, every emperor's era has its own name. For Japanese, the year 2019 is also known as Heisei 31.
As Akihito is to abdicate on April 30, bringing the Heisei era to an end. Japan will designate a new era on May 1 when Crown Prince Naruhito ascends the Chrysanthemum Throne.
Although the Western calendar can be understood in Japan, more people in Japan count years in terms of era name, which sometimes is the only date appearing on official documents, newspapers and bank accounts.