Digital healthcare revolution brewing at Tencent
By Liu Zhihua | chinadaily.com.cn | Updated: 2019-03-29 13:43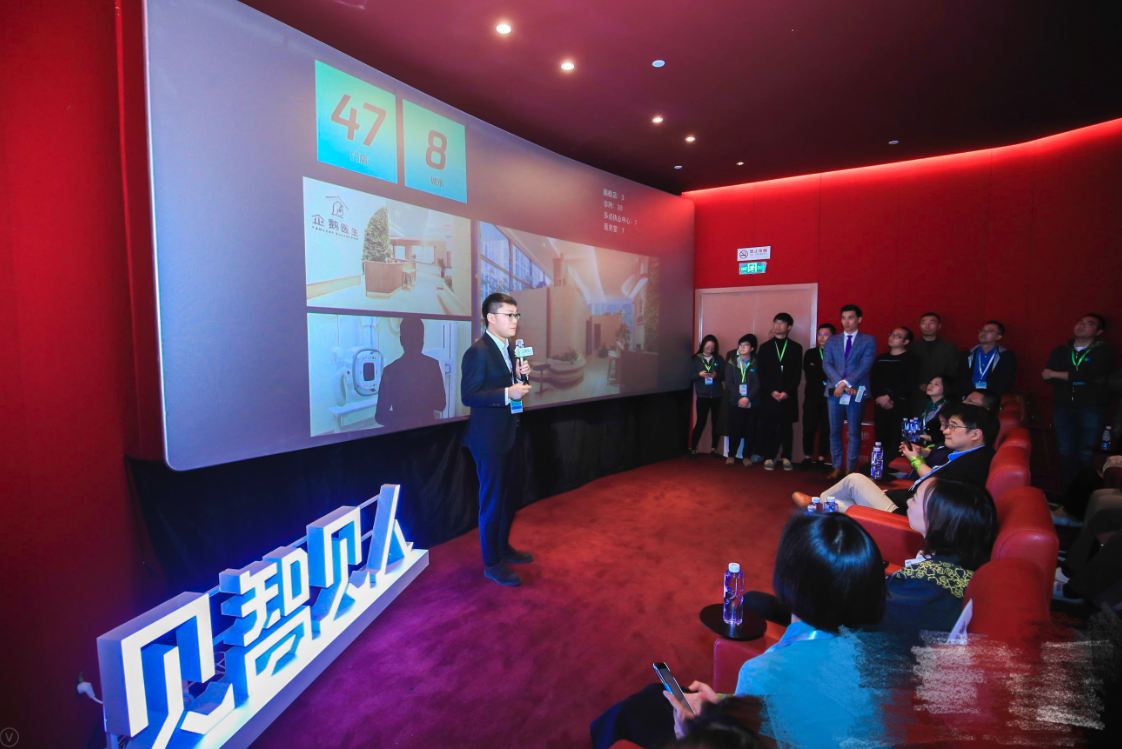 Tencent Trusted Doctor, a leading non-public online-to-offline healthcare company in China, will further tap into the smart healthcare market, according to its top executive.
On Wednesday, the company revealed at its Beijing flagship clinic four sets of new products to facilitate medical visits and health checkup, as a move into its vision of smart technology-based healthcare services in the future.
CEO Wang Shirui said such smart devices can be incorporated into everyday life, and in the near future will be widely installed in shopping malls, workplaces, office and residential buildings and gyms.
The company will reach potential customers through the wide network of drugstores and residential clinics that use its smart devices within three to five years, according to Wang.
Then, through its private surgery centers and specialist clinic network, the company will be able to provide high-quality healthcare services to customers in need, as well as better utilize medical resources to improve healthcare services through in-depth cooperation with large, professional hospitals, Wang said.
One of the new products enables patients to have long-distance consulting at an offline clinic through high-resolution video calls connected with doctors selected from 440,000 doctors registered on the company's online platform. Artificial intelligence technologies are applied to match up patients and doctors.
The so-called intelligent health station is a combination of internet and smart devices, which enables users to consult doctors and buy healthcare products online. It provides 15 over-the-counter drugs and personal care products.
The "Intelligent Health Terminal" is like a vending machine for health checkups and healthcare products at the workplace, as it provides a variety of convenient and non-invasive self-testing products, including urine testing, early pregnancy testing, ovulation testing and genetic testing, and health care products such as sanitary napkins and condoms.
Users can also have an assessment of their health status with a so-called "health mirror", which delivers analysis of users' basic health-related figures, such as blood oxygen, muscle mass and basal metabolism rate.
Formed through a merger between internet giant Tencent's medical unit Doctor Work and Shanghai-based clinic startup Trusted Doctors, the company has the largest network of private online-to-offline clinic facilities in China, including 33 clinics and seven ambulatory surgical centers where independent doctors can provide services.
The development of big data, artificial intelligence and other digital technologies will boost the digital healthcare market, as they can provide increased insights and transparency in medical services and make remote diagnoses, intelligent diagnoses according to a report released by CEC Capital, a Chinese investment banking platform.