China-Belgium cooperation boosts job opportunities
China Daily | Updated: 2019-03-30 01:23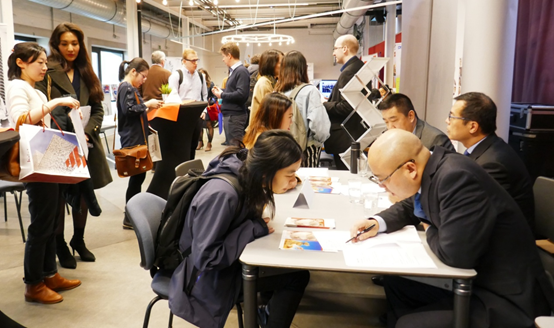 Hundreds of job seekers from all over Belgium gathered on Thursday in Mechelen, about 20 kilometers northeast of Brussels, for the eighth ChinaCareers event in the hopes of entering the Chinese-Belgian labor market.
The recruitment event, jointly organized this year by the Belgian-Chinese Chamber of Commerce (BCECC) and the VOKA Mechelen-Kempen, an industrial association, attracted 17 companies from China and Belgium, including the Chinese liquor brand Moutai and Liege Airport.
Job seekers, who were dressed up and well-prepared, showcased their language skills to increase their opportunities.
Robert Summerscales was a Chinese major postgraduate who had an exchange experience in Hong Kong five years ago. He expected to go back to China as an employee.
"I prefer to work in a Chinese context, in Chinese company or in a Western company doing business with China. I want to keep using my Chinese and the best way to do that I think is finding a job where I can use it," he said.
"I'm looking for something in China, and I've lived in China for at least 18 months, so I know how it is to live there."
Agbenda Nikaa, a Belgian in her first-year master's degree program for Chinese-French-English translation, said she attended the job fair to make better preparation for seeking jobs in the future.
"I've been to China and I like the country so I would like to try to work there, and even would live there if possible," she said.
"Thanks to the ChinaCareers Event, we want to help students and young talents to connect to Belgian and Chinese companies, to help them access the Belgian-Chinese labor market and promote intercultural business exchanges," said Kevin Harrings, a management assistant of BCECC.
He said it was a great opportunity for companies to reach out to a different audience than usual, increase their brand awareness and promote their activities.