Belt, Road project improves lives in Laos
By YANG HAN | China Daily | Updated: 2019-04-01 07:20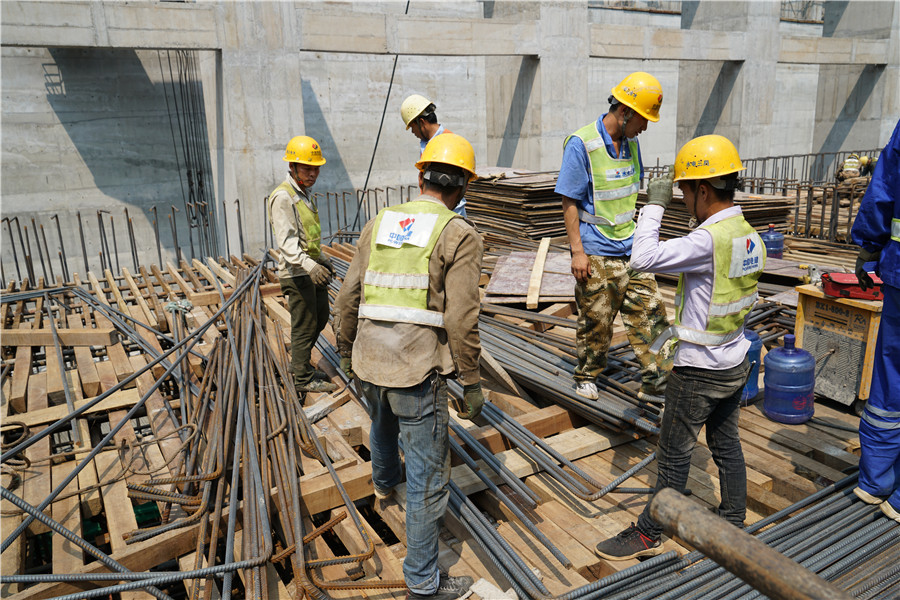 According to PowerChina, the Nam Ou project has provided more than 8,000 job opportunities for local people. In addition to recruiting for frontline construction and operations, the company has promoted locals to managerial roles, including contract management and employee training.
Localization is an important element of the project, said Huang Yande, general manager of Nam Ou Power Co. Huang is also the assistant general manager of PowerChina Resources.
Local employees account for 51 percent of recruits in the first phase and 77 percent in the second. But Huang said there are comparatively fewer local operational staff members at the power station, because of a lack of qualified talent. He hopes to increase the proportion to 40 percent within the next three years, and eventually to over 70 or even 90 percent.
The Nam Ou project has been developed with a build-operate-transfer model, under which the operation will be handed over to the Laotian government and people after Power-China manages it for 29 years.
"The ultimate goal for the project is not about bringing people from China here, but to really benefit the country where the project is located," Huang said.
In mid-April, the first batch of 52 new Laotian employees will return from a four-month training program in Sichuan.
"When Chinese companies expand their business overseas, exporting China's standards, equipment and technology, it is also important to use our capital to promote the rapid development of the country," Huang said.
"Laos aims to become the 'battery of Southeast Asia', but it also needs others' help to build the battery so its power can flow to other countries like Thailand, Vietnam, Cambodia, even Singapore and Malaysia."
The Nam Ou project recently launched a website in Laotian, Chinese and English, allowing users to submit comments, questions or even complaints.
"We are very open-minded (about public opinion)," Huang said. "As a Chinese company, we hope to use our ability to help other countries and break the development bottleneck. Only in this way can the project be sustainable."
Although construction work is coming to an end, bulldozer driver Luchan hopes to continue working with PowerChina on other projects in Laos.
Senior manager Phanthasith aims to return to China for postgraduate studies, while dispatcher Bounsoulivanh would like her youngest brother, who is learning Chinese, to join the company.
"After nearly 30 years, the project will be handed over to the Laotian government, so I think it is a good chance for him (to find a stable job)," she said.
Operations attendant Yong Toua brought his wife to the plant, and she now works there as a chef. The couple lives together in a dormitory for employees. "Just like many Chinese people, we want to save money and buy our own house and car as soon as possible," he said.
The benefits of such a massive project go beyond the undertaking itself.
Yong Toua praised the Nam Ou project for improving local people's lives. "Before the project started, there were some places in Laos that suffered from electricity shortages," he said. "The company has also built bridges and roads, making it easier for people to travel in the region."