Shanghai blazes tech trail for other cities to follow
By He Wei in Shanghai | China Daily | Updated: 2019-04-01 10:19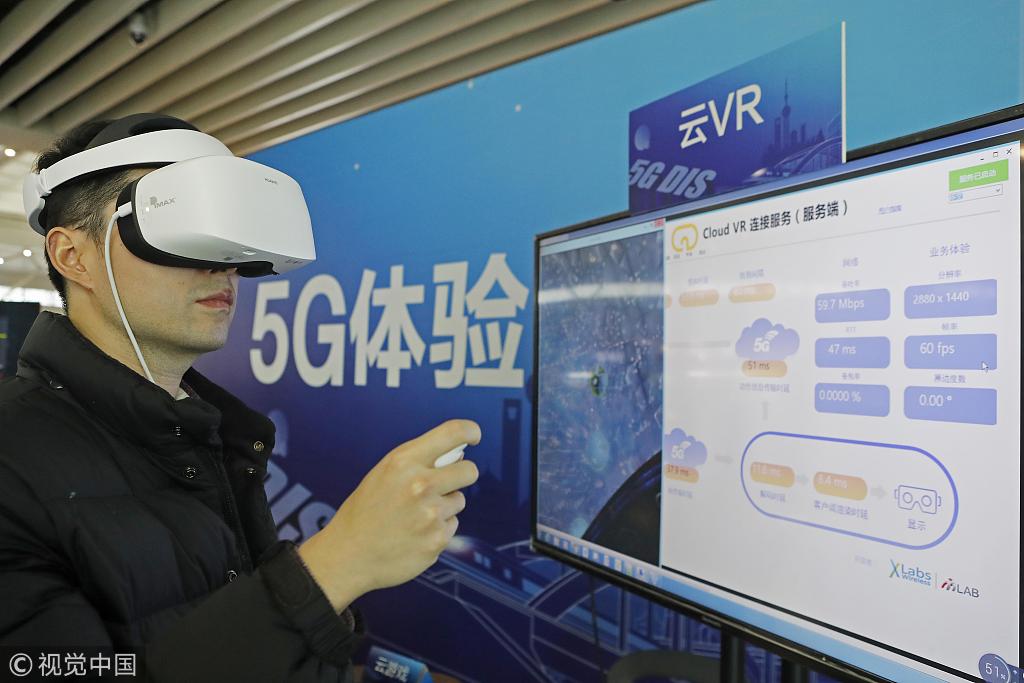 The city of Shanghai is serious about achieving big-ticket technological breakthroughs, and is rolling up its sleeves to make them happen.
This new-found resolve has been most palpable in a string of heavyweight information technology trade shows and forums in the city, which taps into frontier realms from the internet of things, artificial intelligence to chips.
The Shanghai International IT& Electronics Fair, Asia's biggest information technology fair by exhibition space and visitor numbers, was held from March 19 to 21 with six sub-theme exhibitions such as Semicon China and Electronica China.
Besides, a laser photonics show was hosted during the same period to showcase latest breakthroughs in laser-powered manufacturing.
These were aimed at boosting development of the local IT industry, especially in electronics manufacture and industrial intelligent upgrades, according to Zhang Li, a senior official of the Shanghai Municipal Commission of Economy and Informatization.
Such moves have accorded with Shanghai's achievement in fostering next-generation IT industry, whose output hit 365.1 billion yuan ($54.37 billion) in 2018, up nearly 6 percent year-on-year, according to government data.
Notably, the city has pioneered China's fifth-generation or 5G communications deployment, becoming a member of the National 5G Innovation Center that is designed to draft industry standards.
It is also embarking on deploying a trial 5G network for the annual China International Import Expo, and has solicited relevant companies to test the 5G+8K video transmission platform, which allows faster and smoother video-streaming experience.
"Our priority for 2019 is to push ahead with 5G, by forging industrial alliances, supporting 5G-related research and development, encouraging players to be part of the 5G standard-setting, as well as fostering an application ecosystem," Zhang said.
Earlier this year, China Mobile's Shanghai branch teamed up with telecom giant Huawei to deploy a 5G network in the city's Hongqiao Railway Station, allowing passengers to experience data speeds up to 100 times faster than what is currently available.
The country is on course to become the world's first country to launch 5G stand-alone networks, which can accelerate the adoption of industrial IoT, cloud computing and AI, and become a key tool to stimulate investment and consumption, said Edison Lee, an equity analyst at Jefferies.
"China's definition of a successful 5G might include having at least one-third of the world's 5G base stations within five years of license issue, and having at least half of the world's 5G users within five years," he said.
Patrick Hui, PwC's consulting partner on the Chinese mainland and in Hong Kong, said that spending on fundamental research is set to increase in China, particularly in sectors such as semiconductors, as the country strives to move up the value chain and pursue high-quality growth.
The consultancy found that Chinese companies recorded 34.4 percent jump in R&D expenditure to reach $60.1 billion in 2018, eclipsing the global average of 11.4 percent.