Japan announces 'Reiwa' as new era name
Xinhua | Updated: 2019-04-01 10:48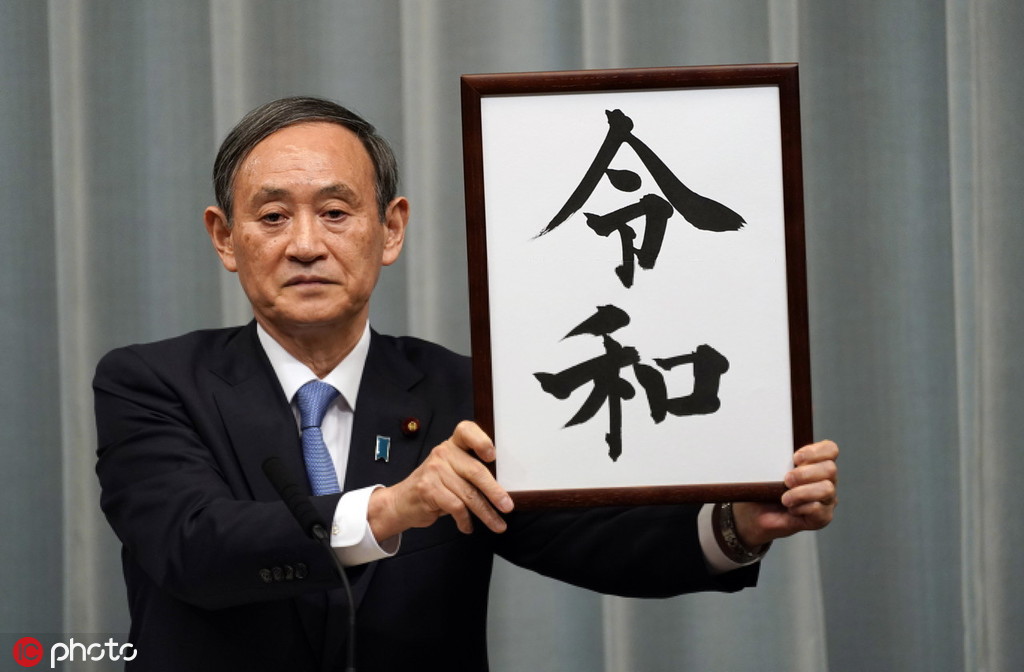 TOKYO - The Japanese government announced Monday that "Reiwa" will be the name of Japan's new era to start on May 1, when Crown Prince Naruhito ascends the Chrysanthemum throne succeeding his father Emperor Akihito.
The new era name, comprised of two Chinese characters, which roughly translate to "orderly" or "auspicious" and "peace" or "harmony," is derived from Man'yoshu, the oldest anthology of Japanese poetry dating back to the eighth century.
Japanese Prime Minister Shinzo Abe told a press conference after the announcement was made that the new era name was decided upon as it connotes "people's hearts coming together beautifully to nurture a culture."
"The name Reiwa means that culture is born and grows when people come together and care for each other beautifully," Abe said, adding that he hopes the new era ahead would be one that held great promise for the younger generations.
The announcement of the new era name was officially made by Japan's Chief Cabinet Secretary Yoshihide Suga by way of initially holding aloft a framed picture of the two Chinese characters painted in traditional calligraphy.
"We expect the new era to be widely accepted by the public and deeply rooted in the lives of Japanese people," Suga, Japan's top government spokesperson, said.