Liberal lawyer becomes Slovakia's first female president
By Yan Dongjiein London | China Daily Global | Updated: 2019-04-01 23:51
Inexperienced candidate vows to usher in new era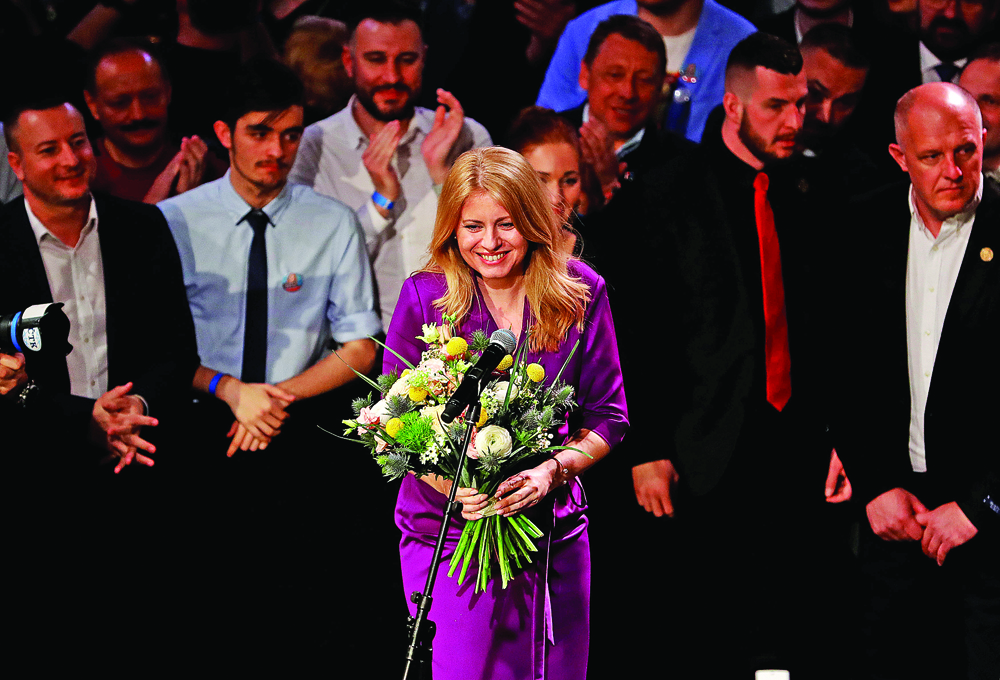 A lawyer with little political experience has been named as Slovakia's first female president after winning the election on a second round of voting.
Riding a wave of public protests against corruption, Zuzana Caputova, who represents the liberal Progressive Slovakia party and only entered politics last year, defeated high-profile diplomat Maros Sefcovic, nominated by the governing Smer–SD party, in a second-round run-off vote.
Having scored 20 percent more votes than Sekcovic in the first round of voting, Caputova scored 58.3 percent in the second round, ahead of Sefcovic's 41.7 percent.
"Thank you for standing by me, I promise I will stand by you," Caputova said in her first speech as president-elect at midnight, after her competitor congratulated her on her victory over the phone. She said that she will also aspire to win the trust of the people who have not given her their trust yet.
With less than 42 percent of eligible voters voting for one of the two candidates, Saturday's run-off round marks the lowest-ever turnout in a presidential election in Slovakia, according to the Slovak Spectator newspaper.
Caputova will serve a five-year term as president, replacing Andrej Kiska. She has pledged to leave the Progressive Slovakia party, and said she interpreted her victory as"a strong call for change"from voters in a country whose political climate has been rocked since the murder last year of journalist Jan Kuciak, who was investigating political corruption, and his fiancee.
The newly-elected president reportedly framed the election as a struggle between good and evil. The New York Times said her victory"gave hope to opposition parties across the region that the tide might be turning against the ethnic nationalist and populist movements that have swept to power in recent years."
Defeated candidate Sefcovic is also vice-president of the European Commission. Robert Fico, the leader of the Smer-SD party, on whose platform he stood, wasforced to resign as prime minister following the killing of Kuciak.