All the right moves
China Daily | Updated: 2019-04-02 08:59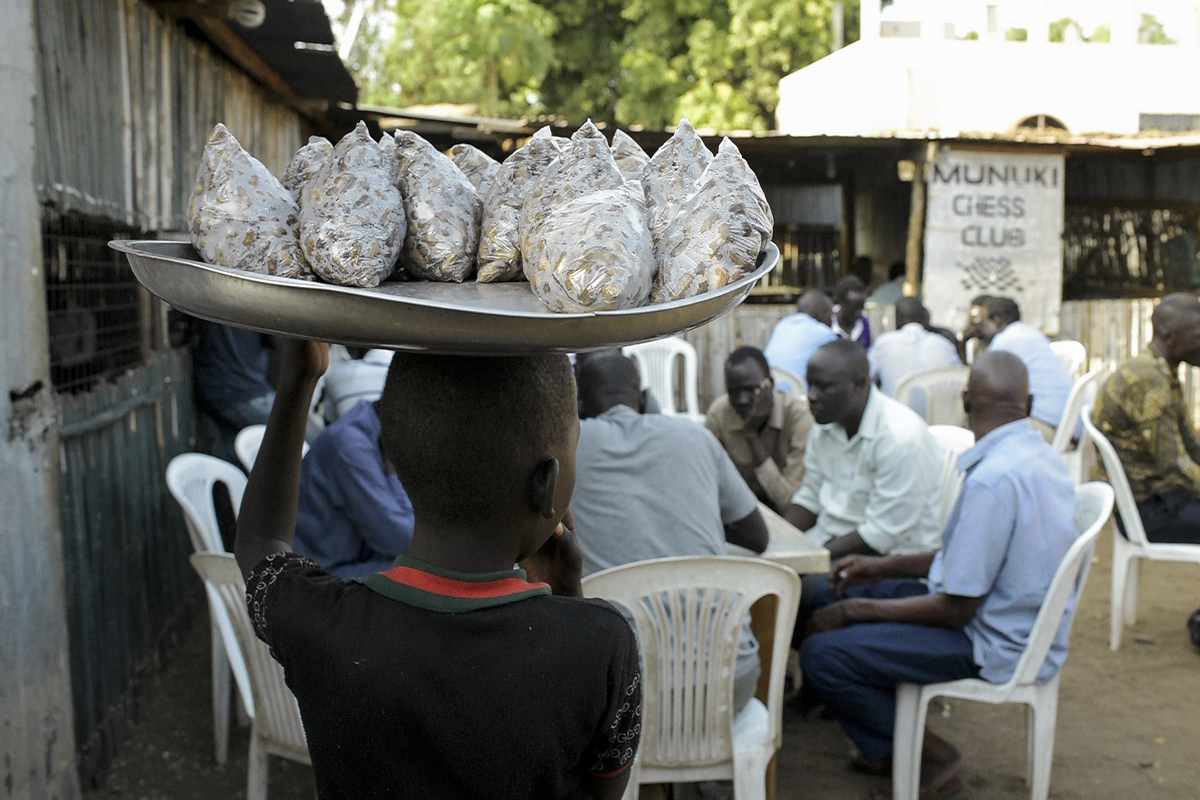 In war-torn South Sudan, chess provides a welcome respite, Agence France-Presse reports
The scorching sun is finally beginning to dip on a late Saturday afternoon in Juba, where a small group gathers to watch a tense battle between two of their best men.
Deng Costa, a wiry, soft-spoken 28-year-old, stares at the chessboard in angst as smooth-talking Angelo Legge, 36, with a faux gold watch and mischievous glint in his eye, counters his Sicilian Defense at every move.
Next to the small courtyard where they are squaring off, a deafening roar from young men crammed into a wooden structure watching an English Premier League soccer match briefly breaks their concentration.
But it's not enough to help Costa.
Legge-who says some call him "Angelo the Great"-traps him in checkmate.
Costa walks off in a huff.
Nevertheless, after more than five years of civil war, pitting different ethnic groups in the fledgling nation against each other, the Munuki Chess Club is a haven of peaceful coexistence.
'I find solutions'
It is a typical weekend at the chess club, one of several in war-torn South Sudan, where a growing enthusiasm for the game saw the nation last year secure its first gold medal in an international competition since gaining independence in 2011.
Legge was introduced to club chess during his civil engineering studies in Khartoum during the south's war for independence from Sudan.
In South Sudan's first ever chess tournament in 2014, he finished third.
For the young man struggling to forge a life in a country where war has left millions like him in limbo, chess is a panacea.
"When I feel traumatized about my plans as an engineer, I go to chess and I find solutions," he said.
"It's a matter of passing time but also to refresh my mind and give me the vision of what will be my next move in life."