Red Cross calls for united action
China Daily | Updated: 2019-04-03 09:55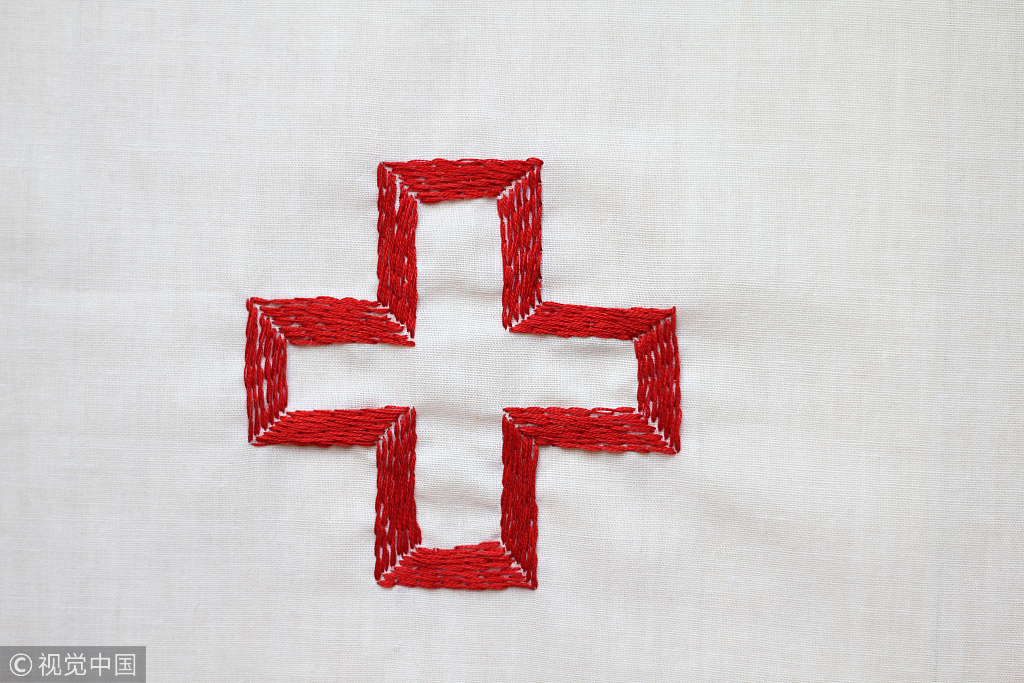 Affirmation of lawful international mission needed in face of conflicts
UNITED NATIONS - Head of the International Committee of the Red Cross, or ICRC, on Monday asked the international community to protect principled humanitarian action even as the shape of conflict has undergone a rapid transformation in recent years.
"Throughout ICRC's operations, we see that neutral, independent and impartial humanitarian action has the best chance to reach those most in need. It is also a tried and tested formula to prevent humanitarian action being appropriated for larger and more controversial political agendas. Yet in many places across the world, the space for impartial humanitarian action is under threat," said ICRC President Peter Maurer.
"It is the task of the international community to fiercely defend and protect principled humanitarian action," he told the UN Security Council.
Maurer asked to fight any attempt to instrumentalize, manipulate or politicize principled humanitarian action. Humanitarian access must not be unlawfully denied or withheld, especially when people's basic needs are going unmet, he said.
"Our license to operate should not be up for debate: It has already been guaranteed. The mission to protect and aid civilians during times of armed conflict was universally agreed 70 years ago in the Geneva Conventions. We call on states to step forward and reaffirm this mission, not only in words but through urgent and concrete actions," said Maurer.
International humanitarian law does not rely on reciprocity. It applies even if an opponent fails to comply, he said. It relies on a consensual understanding among belligerents that there are limits to war and there must be a neutral and impartial humanitarian space in which those not participating in hostilities are protected. Those who deny the space, deny the very essence of the law.
"The Geneva Conventions are not up for negotiation. They reflect in normative language the tested practice of societies over time. They are customary law and must guide practical action," he said.
Humanitarian organizations are increasingly placed under pressure as both state and nonstate armed groups hold civilian populations and humanitarian actors to ransom in order to achieve their goals, he said. "But humanitarian organizations do not exist to endorse, to legitimize or to help authorities further their political objectives. The ICRC works to help states live up to the obligations they have signed, not to help them circumnavigate them."
He asked states to respect their obligations under international humanitarian law.
States should ensure the proper application of the rules on the conduct of hostilities, the protection of civilians and medical facilities and the humane treatment of detainees, he said.
Maurer asked states to train and instruct their troops and the troops of their partners so that they know international humanitarian law and how to respect it; vet and oversee with appropriate structures, processes and mechanisms in combat operations; and to put accountability mechanisms in place.
He asked to tighten rules on the proliferation of arms, putting into place safeguards and precautions to make sure that no weapons are transferred if there is a clear risk they would be used to violate international humanitarian law.
He voiced particular concern over the use of explosive weapons. "The ICRC sees the enormous civilian costs of bombing and shelling including death, physical injury, but also the long-term damage to critical civilian infrastructure. We ask all parties to an armed conflict to avoid the use of explosive weapons with wide-area effect in populated areas, due to the significant likelihood of indiscriminate effects."
Human dignity is disregarded, the applicability of international humanitarian law is questioned, humanitarian aid is politicized and deliberately hijacked for political gain or the control of populations. Terrorist attacks, indiscriminate by nature, are destroying the very notion of proportionality, precaution and distinction, which are at the core of behavior in combat, he noted.
Xinhua