Better Sino-Australian ties seen as aim of recent moves
By Karl Wilson in Sydney | China Daily Global | Updated: 2019-04-03 10:21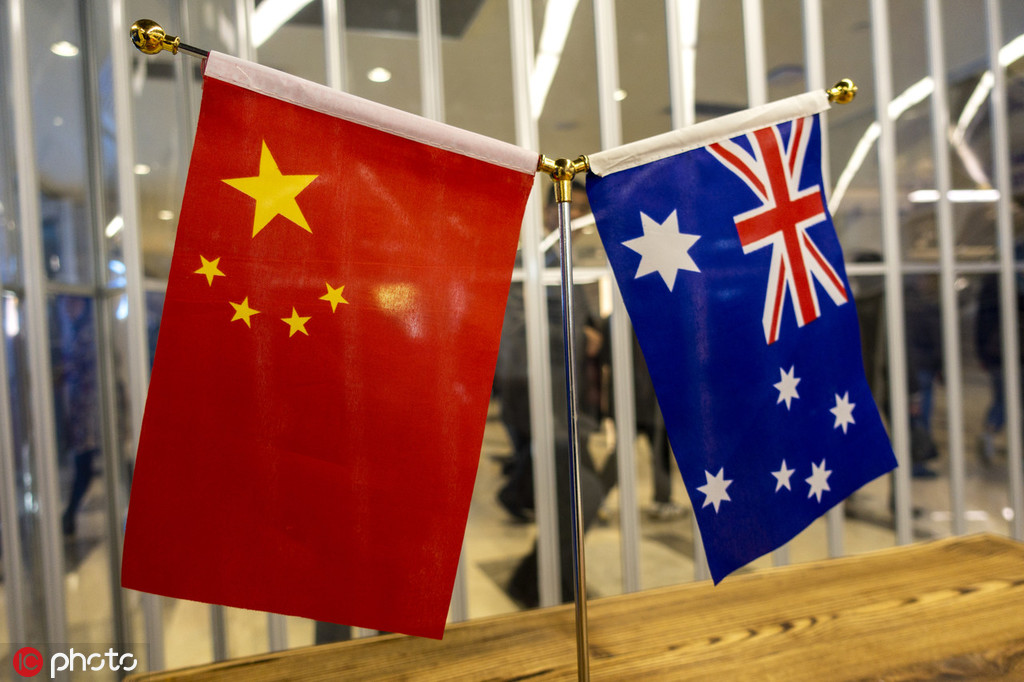 The Australian government's recent moves to establish a National Foundation for Australia-China Relations and appoint a senior diplomat, Graham Fletcher, as the next ambassador, are aimed at improving relations with Beijing, analysts said.
The moves announced on Friday are set to shore up strained bilateral ties ahead of Australian national polls, the agenda of which is expected to be announced this week, they said.
A fluent Mandarin speaker and a career diplomat, Fletcher, who has had three previous postings to Beijing, will replace the outgoing ambassador, Jan Adams, later this year. No date has been set for the posting but it is widely expected to be in September.
Fletcher is currently the head of the Department of Foreign Affairs and Trade's North Asia division.
Alice de Jonge, senior lecturer with the Monash Business School at Monash University in Melbourne, said both announcements were positive "albeit rather slow in coming".
Adams took up her post in February 2016. Postings are usually for four years.
"Moving on a new appointment just before an election seems to be a sign of the government deciding that the situation with the bilateral relationship is serious enough to want to be seen doing something," De Jonge said.
Despite China being Australia's biggest trading partner, relations between the two countries have softened in recent years, amid Canberra's ban on Chinese technology firms from taking part in Australia's 5G rollout and other developments.
Hans Hendrischke, professor of Chinese business and management at the University of Sydney Business School, said the announcement of the foundation and the appointment of Fletcher to Beijing comes at a crucial time in Australia's relationship with China.
"That relationship has not been too balanced in recent years," he said. "But this announcement should be seen in a positive light."
The announcement of the foundation and the appointment of Fletcher was "probably timed" to coincide with the upcoming election, Hendrischke said.
"It signals that the government wants a more positive approach to its relationship with China," he said.
"This is a good appointment and is an indication that Canberra is taking the relationship with Beijing seriously," said James Laurenceson, deputy director of the Australia-China Relations Institute at the University of Technology Sydney.
"There are many areas where Australia and China share common objectives and where we can maximize mutual cooperation to the benefit of both countries," Australia's Foreign Minister Marise Payne said in a statement.