John McCarthy shares his China stories
By John McCarthy | chinadaily.com.cn | Updated: 2019-04-05 01:52
My wife and I visited China in October, 2018 on both business and pleasure. I am a Commissioner of the Port of Tacoma and a Managing Member of the of the Northwest Seaport Alliance, which is a partnership of the Ports of Seattle and Tacoma. We are on the West Coast and trade with China is very important to our region.
My wife is Washington State Auditor and attended some of our meetings on behalf of the Governor of Washington State. Our State is perhaps the most trade dependent State in the United States.
After meeting with Port customers in Singapore and Hong Kong, I attended the Transpacific Maritime Conference (TPM) in Shenzhen, an important meeting of global trade representatives.
The first photo was taken by my wife one afternoon as she walked through a beautiful park near the Intercontinental Hotel in Shenzhen. The Park was tremendous. She came across a large group of Chinese students who also were enjoying it. She was truly the tourist and the children soon discovered her and greeted her warmly as she took photos.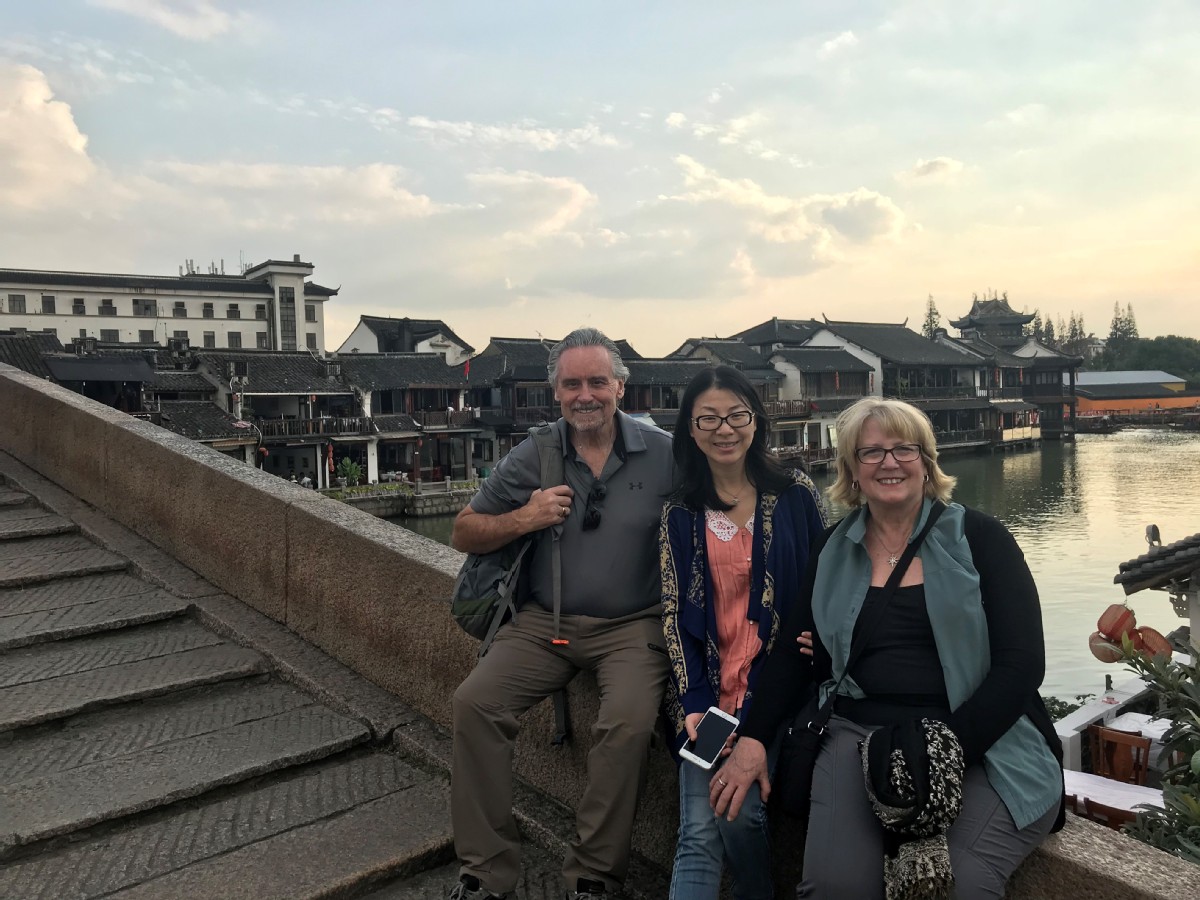 The second photo was taken as we visited the Old City in Shanghai. We had an informative tour guide who introduced us to the history and culture of this historical City.
We also visited Beijing where we met with representatives of the Ministry of Foreign Affairs. My wife had previously met President Xi Jinping in 2015 when he visited an inner City high school in Tacoma, Washington. Upon his visit, he invited 100 students from the school to visit China.
Their follow-up visit was truly a life changing experience for those young adults. On this trip, we met with members of the office who had visited Tacoma with the President.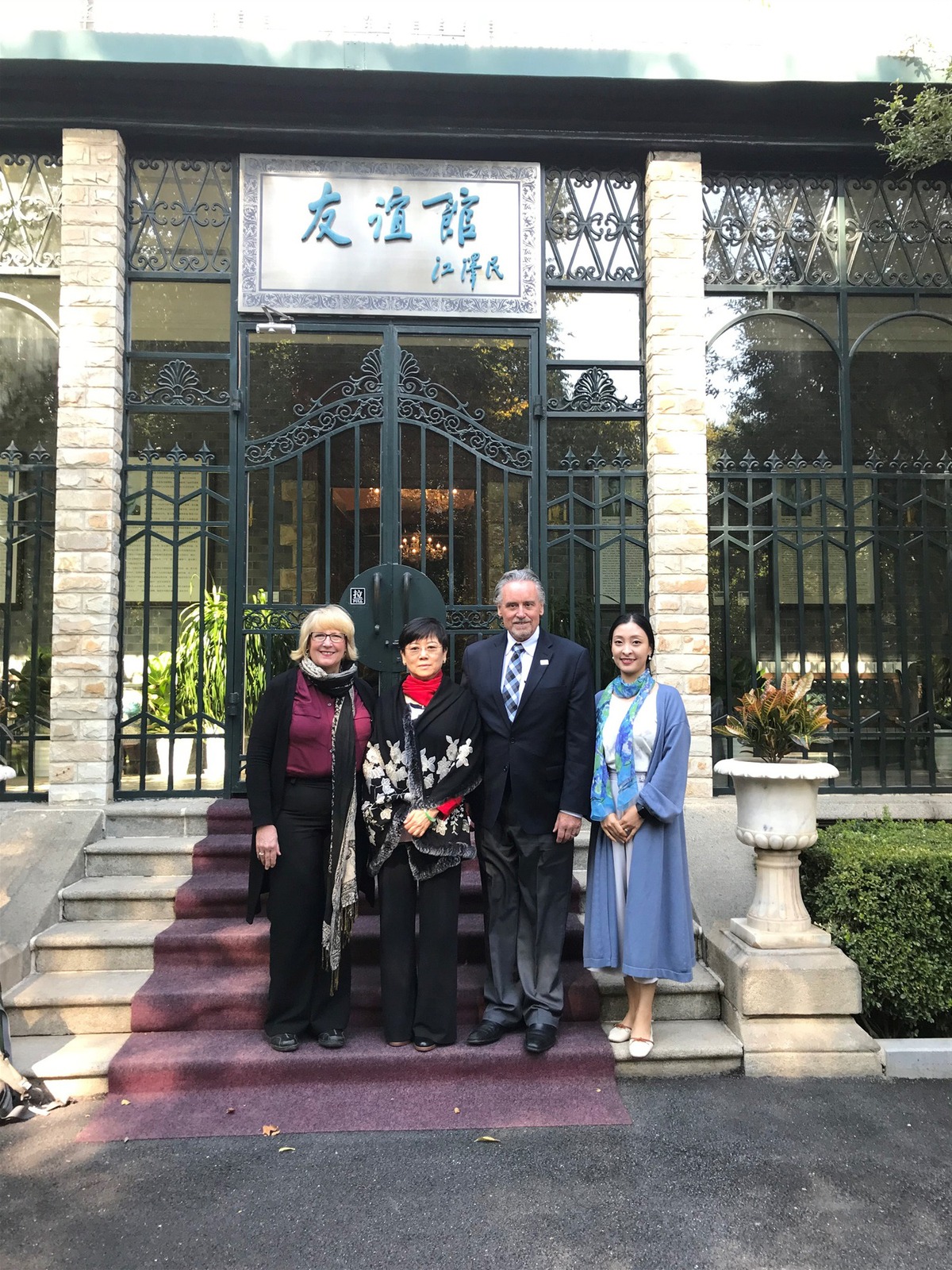 The third photo was taken in Beijing. After visiting the Ministry, we met with the leader of the Chinese People's Association for Friendship with Foreign Countries in Beijing. She and her staff were very warm and welcoming.