Trump urges Jewish donors to elect Republicans
Updated: 2019-04-07 03:35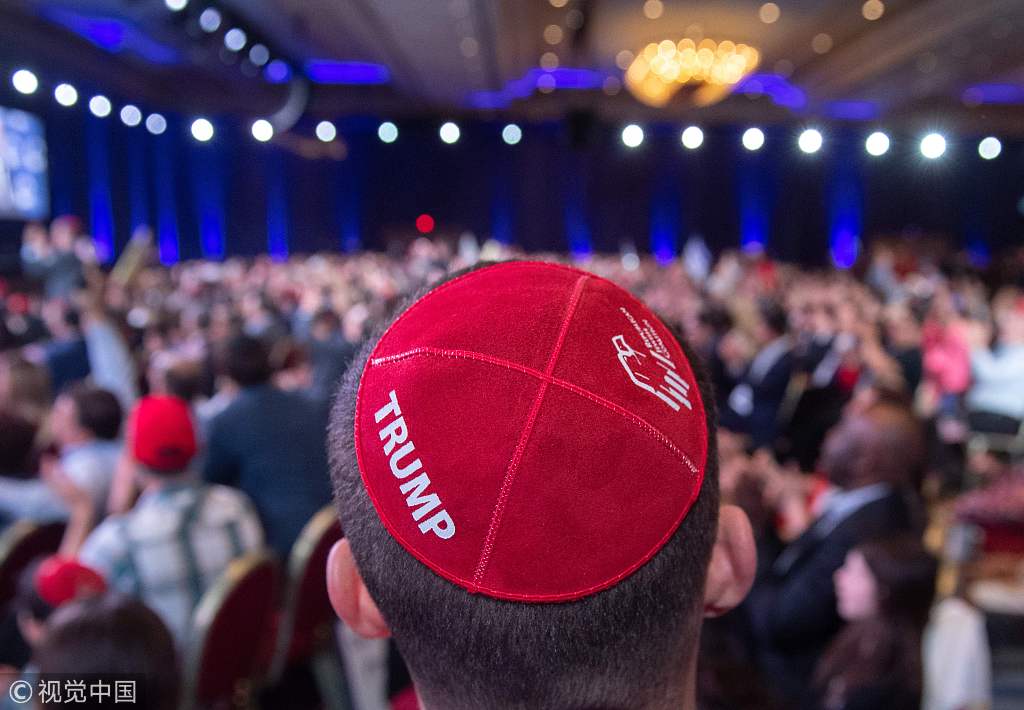 LAS VEGAS — US President Donald Trump is thanking members of the Republican Jewish Coalition for backing him in 2016 and he says they have an important role to play in his re-election campaign in 2020.
Trump says in a speech at the group's annual meeting in Las Vegas that he's grateful to members for "your incredible support and your outstanding commitment to our country to our safety and to electing more Republicans."
The president says "we need more Republicans. Let's go, so we can win everything."
Trump says that as 2020 election nears, "I know that the Republican Jewish Coalition will help lead our party to another historic victory."
AP