Europe needs to unite with China's Belt & Road Initiative
By Syed Ali Nawaz Gilani | chinadaily.com.cn | Updated: 2019-04-09 17:02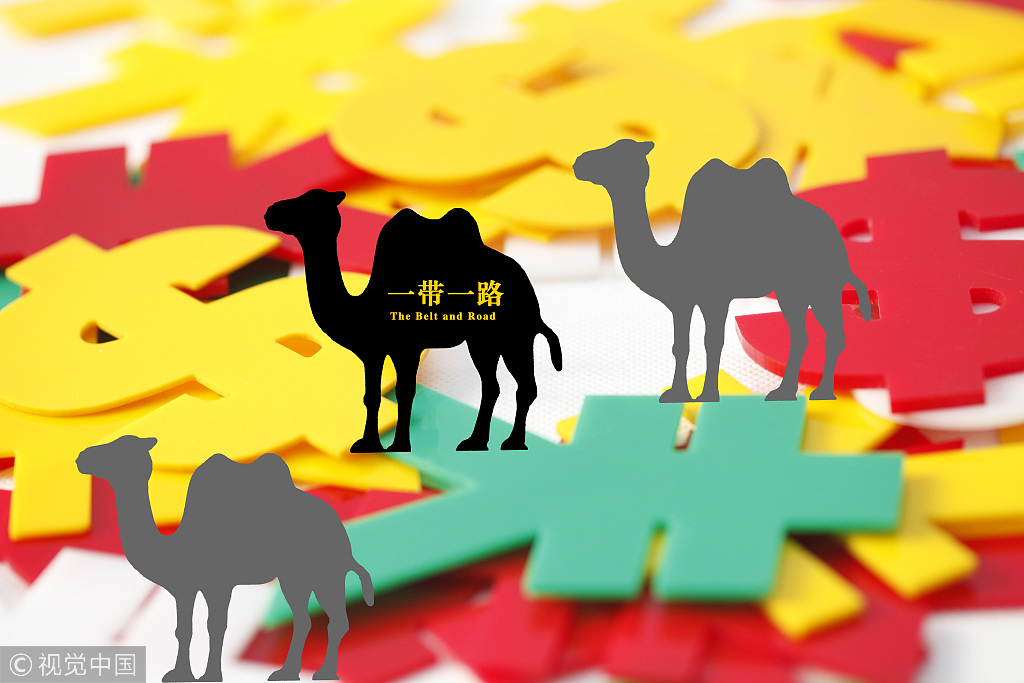 China's Belt and Road Initiative is the most iconic program to link Asia with Africa and Europe through land and maritime networks, having six corridors with the prime objective of ameliorating regional consolidation, intensifying trade and invigorating economic growth.
Under the dynamic leadership of President Xi Jinping, China has made progress in leaps and bounds. To connect China with 152 countries through the Belt and Road Initiative, he has accelerated the pace of work to pave the way for mutual economic development of the connected nations. Important nations in the European Union have shown their interest in becoming part of the BRI and receiving the benefits from the economic boom and human capital of China. The Italian government is the first European nation to announce its participation in one of the biggest world projects and inked billions of dollars in agreements during the visit of the Chinese president. In this context, the European Union would pursue a closer relationship with China; it must do so as a single union.
However, in Brussels the European Union stressed the risks of the Italian government's decision to approve participation in the Belt and Road Initiative. That alarm was totally ignored. The very next day, Italy's populist coalition government welcomed Xi in Rome and signed a Memorandum of Understanding with China, successively breaking ranks with the rest of the European Union. Italy is not the first European Union member state to sign with China's infrastructure investment program, but it is the largest European economy and the first G7 country to do so. Russia has succeeded in turning individual member states against each other with the Nord Stream 2 gas pipeline; China will engage bilaterally with as many European countries as it can. In such negotiation, it will always have the top hand. A powerful EU-China relationship could have deep advantages for all involved. It is to Europe's benefit to work with China to open up its economy and improve its trade. Development toward a European – China investment agreement by 2020 would be an optimistic sign. Such an accord could open up more economic sectors in China to European firms by eliminating obstacles to market access and lessening separation against foreign direct investors. Europe needs a general approach to safeguard its vital infrastructure.
The European Union has been very sluggish to awaken the problems faced by more and more ambitious China. Europe can all the same construct a Sino-European partnership that will deliver all its benefits better in the future. The Belt and Road Initiative makes China an active player in Europe. However, few consider it a plan to challenge the flexible world order, a new Marshall Plan, or a plot to subjugate developing nations; others see the world's biggest development endeavor and the New Silk Road.
China has grown its economy for the past many years by constructing infrastructure, like roads, high-speed rail and ports. The Belt and Road Initiative boosts China's infrastructure, which further paves the way for the Chinese people to grow stronger and get their due share in the world, as well. Accordingly, the Gezhouba Group, the China Railway Group and the China Communications Construction Company, for example, have become big names in the Belt and Road, using government capital and projects overseas to increase business growth. The Belt and Road is way out for very large investment capital and Chinese firms serious to keep the economic machinery of China boosted up. Consequently, major investments of the Belt and Road expand ports and terminals mainly for Chinese goods. China's infrastructure projects largely concentrate on bringing raw materials to Chinese industry and introducing Chinese goods to emerging markets in Southeast Asia, Africa, and Europe. The primary focus of infrastructure in South and Southeast Asia will give China routes through Myanmar and Pakistan, including pipelines for oil supplies and railways for goods, and finally tourists.
Xi paid a three-day visit to Italy beginning March 22. The visit came at a time when Italy was facing a complicated set of economic and political problems. These resulted, in part, from the country accepting of Xi's Belt and Road Initiative. Italy became the first member of the 'Group of Seven' rich nations to take that step. China's huge economic initiatives drive a split in the economic alliance that once ruled the globe. It is a big blow to the Trump administration, which has been very harsh regarding the Belt and Road Initiative. Thoughtful on the Chinese move into Italy, John Bolton, the hawkish national security adviser in the White House, issued a strong criticism. China began with a huge effort by building a new dock at the deep water Trieste port built by the China Communications Construction Company that would make the landmark port the Chinese gateway into Europe.
President Xi's visit coincided with the observance of the 300th anniversary of Emperor Charles VI of Austria declaring Trieste to be a free port. Italy went ahead and signed an agreement that would make it officially a part of the BRI investment program. Zeno D'Auguston, the president of the Trieste Port Authority, said it was only natural that Italians were looking at China because the Trump administration had withdrawn from the world.
China is gearing up for EU-China Summit, set to take place on Tuesday in Brussels. It weakens the position of the United States in its battle with China over trade and global leadership. Both Italian and French businesses benefited from deals with China.
Through its new MoU with Beijing, Italy seeks more market access in China for Italian companies and "Made in Italy" products, as well as more Chinese investments in Italy under the new structure. Italian Deputy Premier Luigi Di Maio said the potential value of those business accords with the Chinese is as much as €20 billion, giving the economy a much-needed boost. The business deals involve several firms, including energy giant Eni SpA, gas pipeline operator Snam SpA, engineering company Ansaldo Energia SpA, and bank Intesa Sanpaolo SpA. They also include an agreement between the ports of Trieste and Genoa and the China Communications Construction Co.
Likewise, during President Xi's visit to Paris, he and French President Emmanuel Macron announced a number of deals between their respective countries totaling about €40 billion, including deals to buy 300 Airbus aircraft for a reported €30 billion, while French energy company EDF signed a €1 billion-contract with the China Energy Investment Corporation to develop an offshore wind farm. Energy equipment manufacturer Schneider Electric, banking giant BNP Paribas and shipbuilder CMA CGM also signed deals with Chinese companies worth some €8 billion collectively.
EU leaders are stronger together and aware of the importance of bringing the EU into the picture. Macron invited German Chancellor Angela Merkel, and EU Commission President Jean-Claude Juncker to Paris to meet with Xi Jinping. A strong EU-China relationship could have deep advantages for all involved. It is in Europe's fascination to strengthen the rules-based international order, by working with China to open up its economy. If there is something EU leaders can agree upon, it is that cooperation with China must prevail over confrontation.
China now accounts for about 2.7 per cent of Italy's exports, valued at just over €11 billion. This makes China the eighth-largest export market for Rome. Imports from Beijing are worth more than €27 billion, which corresponds to 1.3 percent of the Chinese export market. In terms of ranking, Italy is China's 19th largest export market. Over the last two decades, Chinese companies and financial institutions have invested in more than 600 Italian enterprises, for a total value of €13.7 billion, according to the Italy-China Foundation.
A stronger partnership with China could attract the additional capital inflows that Italy sorely needs, given constrained lending by its banks. Italy has received about €14 billion in Chinese investment since 2000, Chinese firms invested €10.5 billion in 55 BRI countries in the first 10 months of 2018 alone, and have signed contracts for BRI projects worth more than $80 billion.
The writer is the secretary-general, Pakistan-China Friendship Association, Khyber Pakhtunkhwa, Pakistan and president of the Radio China Listener's Club. His email is syeed.gilani@gmail.com
The opinions expressed here are those of the writer and do not necessarily represent the views of China Daily and China Daily website.