A colorful nation, a bright outlook
By Li Keqiang | Updated: 2019-04-10 00:23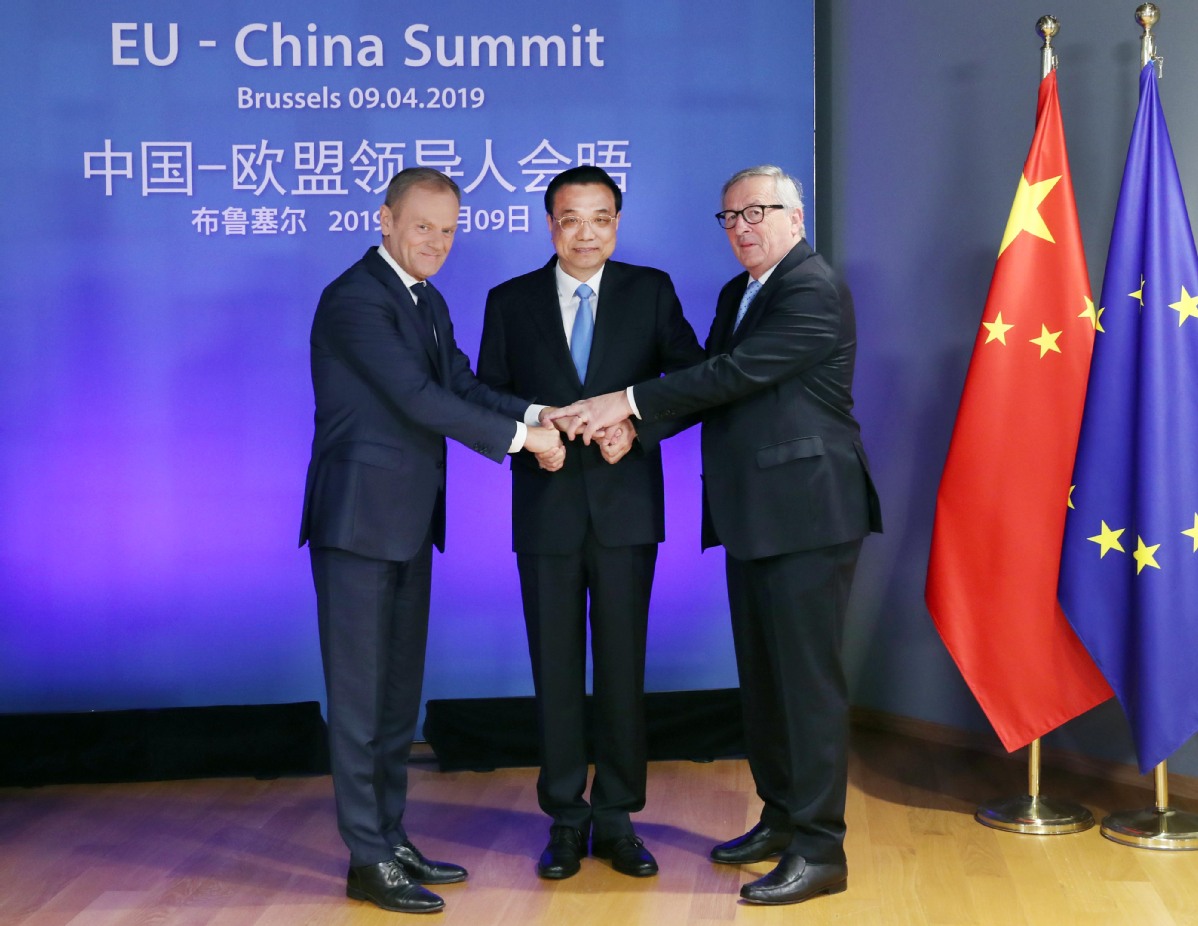 As I am about to visit this beautiful country by the Adriatic Sea and attend the eighth Summit of Heads of Government of China and Central and Eastern European Countries, I am keen to feel for myself the rich and colorful heritage of a dauntless nation, who has gone through trials and tribulations in its long course of history.
This country has so much to be proud of: from its picturesque landscape to its profound historical legacies; from accomplishments in literature, art, philosophy and music to important inventions like alternators, fountain pens, parachutes and ties. In particular, the Croatian football team, in its signature red-and-white checked jersey, blew the world away with its second-place win at the 2018 World Cup, which won much admiration and envy from Chinese football fans.
In the past 27 years since the establishment of diplomatic relations, the two countries have treated each other with respect and as equals. Our political trust and friendship have deepened, cooperation in various fields has yielded fruitful outcomes, and economic and trade ties have grown from strength to strength.
As the first Chinese Premier to pay an official visit to Croatia, I am full of expectations for this trip. I hope this visit will be a catalyst for converting our respective strengths into strong complementarities and possibilities for our future cooperation. For instance, the Peljesac Bridge built by a Chinese company can potentially cut a three-hour journey to just two to three minutes. The bridge, which was made possible by seamless integration of funds, standards, equipment and materials from China and Europe, is a historic breakthrough in China-Croatia cooperation and sets an example for China-Croatia-EU cooperation.
In recent years, Croatia has been shifting to an economy driven by both manufacturing and the services sector, especially tourism. Being a major industrial nation with a big manufacturing sector and a large population, China is also pursuing economic transformation and upgrading as the demand of Chinese consumers becomes more diverse. I am confident that our synergy and cooperation in multiple areas will open up more possibilities for promoting progress and higher living standards in both societies and enrich the cultural experiences of our people. I look forward to closer people-to-people exchanges between China and Croatia, and hope that with the launch of the Year of Tourism, more Chinese tourists will be seen on the Ilica Street in Zagreb and the beach in Dubrovnik.
Besides my bilateral agenda, I also look forward to joining leaders of the Central and Eastern European Countries for the eighth China-CEEC Summit to be held in Dubrovnik, the pearl of the Adriatic. Our hospitable and thoughtful host couldn't have picked a better venue for the summit. Dubrovnik is known for its time-honored history dating back to the days when the ancient Silk Road connected Asia and Europe and brought Eastern and Western civilizations together on the shores of the Mediterranean. It is also a city of openness, which has thrived by embracing globalization early on with its favorable location as a trade route between the East and the West. As the world is grappling with inadequate drivers of growth, rising protectionism and unilateralism and setbacks in multilateralism and the free trade system, this summit, themed "Building New Bridges through Openness, Innovation and Partnership", offers an opportunity to explore ways to advance China-CEEC cooperation and promote world prosperity and development. The rich historical heritage and long tradition of openness of Dubrovnik may offer useful inspirations to draw on.
We in China have learned from our 40-plus years of reform and opening-up that openness brings progress while isolation only holds one back. China and the 16 CEE countries, diverse and unique as we are, share profound wisdom shaped by history and an aspiration for a better future. Over the past few years, in a spirit of openness, inclusiveness and mutual respect, we have made much progress in pursuing common development and achieved remarkable outcomes in our cooperation by drawing on each other's strengths and tapping into our complementarity. Brimming with vigor and vitality, 16+1 cooperation as an inter-regional cooperation mechanism for Asia and Europe has provided a new avenue for China's cooperation with Europe and boosted China's ties with CEE countries bilaterally and with Europe as a whole.
Looking ahead, we will open up further to unlock the potential in trade in goods and promote two-way trade and investment liberalization and facilitation. We welcome more competitive goods from CEE countries to China and are committed to working together for a more balanced trade mix. We will also explore opportunities in the new economy and nurture new growth drivers in the digital economy, e-commerce, financial technology and smart cities. At the same time, technologies will be shared in light of market demand and specific needs to enable all to benefit from technological advances. The 16+1 cooperation is well positioned to serve as an important platform for synergizing the Belt and Road Initiative and the EU Strategy on Connecting Europe and Asia. Interested countries are welcome to participate in third-party cooperation under the 16+1 framework in a substantive way through concrete projects.
CEE countries and China, 17 of us altogether, form a palette more colorful and diverse than a rainbow. If we can turn 16+1 cooperation into a colorful bridge linking Asia and Europe, we will create an ever brighter future for all of us.
The author is Li Keqiang, Premier of the State Council of the People's Republic of China.