Sky is the limit for drone racing events
By Fan Feifei | China Daily | Updated: 2019-04-10 09:22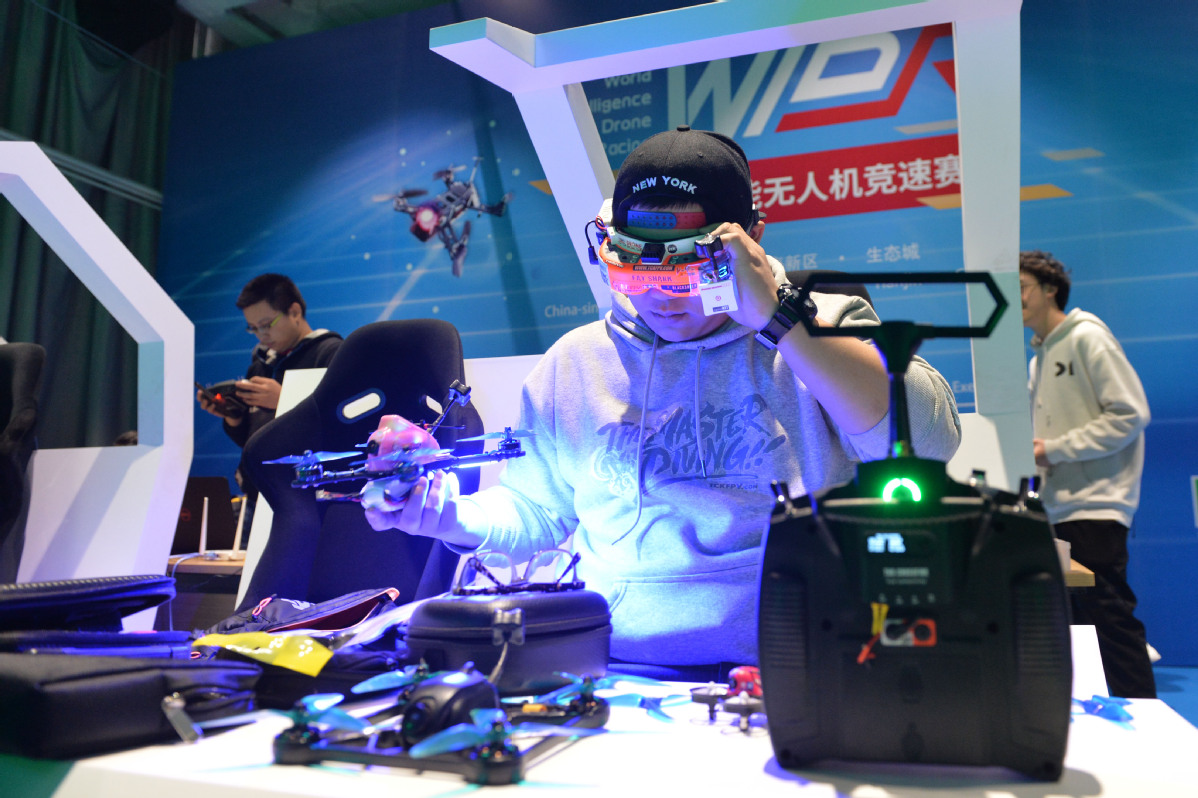 Local brands set to benefit as online video streaming platforms bring futuristic sport to fast-growing fan base in China
Imagine a drone going from zero to 100 kilometers per hour in less than two seconds and flying at speeds of up to 220 km/h around a futuristic multidimensional track with neon obstacles. This is not a dream, but the reality of drone racing, a new sport favored by young players.
Combining the thrill of Star Wars' pod-racing and Formula 1, the Drone Racing League, the global professional circuit for drone racing, brings the fun and fierce competition of the futuristic sport to millions of fans in China via online video streaming platform Youku.
The two parties inked a three-year partnership to push DRL in China in late February, and Youku will begin airing professional drone racing in the country for the first time, premiering DRL's thrilling 2016-2018 Allianz World Championship Seasons.
Drones have been revolutionizing the entertainment industry through aerial photography and cinematography, and they are now becoming a source of entertainment themselves with drone racing, said Nicholas Horbaczewski, CEO and founder of DRL, in an exclusive interview with China Daily.
"We take the most elite pilots and put them head-to-head on video game inspired 3D courses that travel through iconic locations like palaces, museums and stadiums," said Horbaczewski.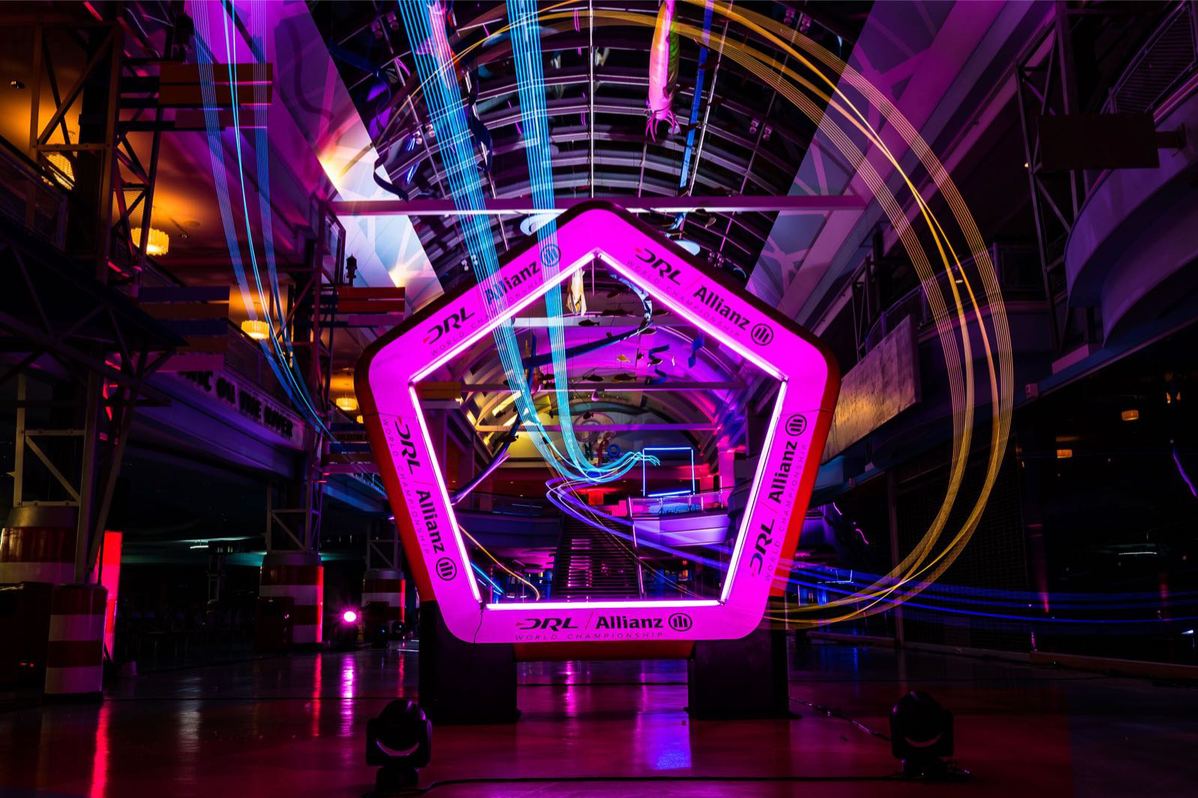 He added that the pilots race custom-built first person view or FPV drones at more than 144 km/h, seeing a live video feed in a pair of goggles from a camera mounted on their drone, while the fans can watch the racing live at the events and at home online, immersing themselves in DRL's high-speed action.
"There is a tremendous opportunity for DRL in China. Last year, Nielsen reported that a whopping 17 percent of people under the age of 30 were already interested in drone racing. By bringing DRL to China, we'll be showing them drone racing as they've never seen it before, with the best pilots racing the fastest drones on the biggest courses," said Horbaczewski.
"We are excited to see so much piloting talent emerging in China, and I'm positive you'll see the emergence of China's first-ever professional pilot in 2019," he said, adding that people will be able to see racing live at DRL events staged in China in the future.
Currently watched by 57 million fans in 90 countries and regions on top sports networks, including Sky Sports and FOX Sports Asia, DRL's high-speed drone races will position Youku as the ultimate destination for innovative robotic sports.
Because this is the first time the sport of the future has been brought to China, DRL is focused on teaming up with the right, strategic partners to help it establish and cultivate a local fan base who will grow with DRL as it grows, according to Horbaczewski.
"Youku will also work with us to bring the first DRL race to China, offering incredible, unique opportunities for Chinese brands to integrate straight into the sport of the future, and meaningfully engage with our fast growing, local and global fan base," he said.
Committed to expanding professional FPV racing in China, Youku will work closely with DRL to recruit local Chinese pilots for the 2019 season through a private, US-based tryouts race and the 2020 season through a live streamed e-sports tournament on a true-to-life drone racing sim, the DRL Simulator, and develop reality-show inspired content with the league's superstars.
In Horbaczewski's view, China has an incredibly talented local community of drone racers, and DRL is excited to welcome the best Chinese pilots to the league.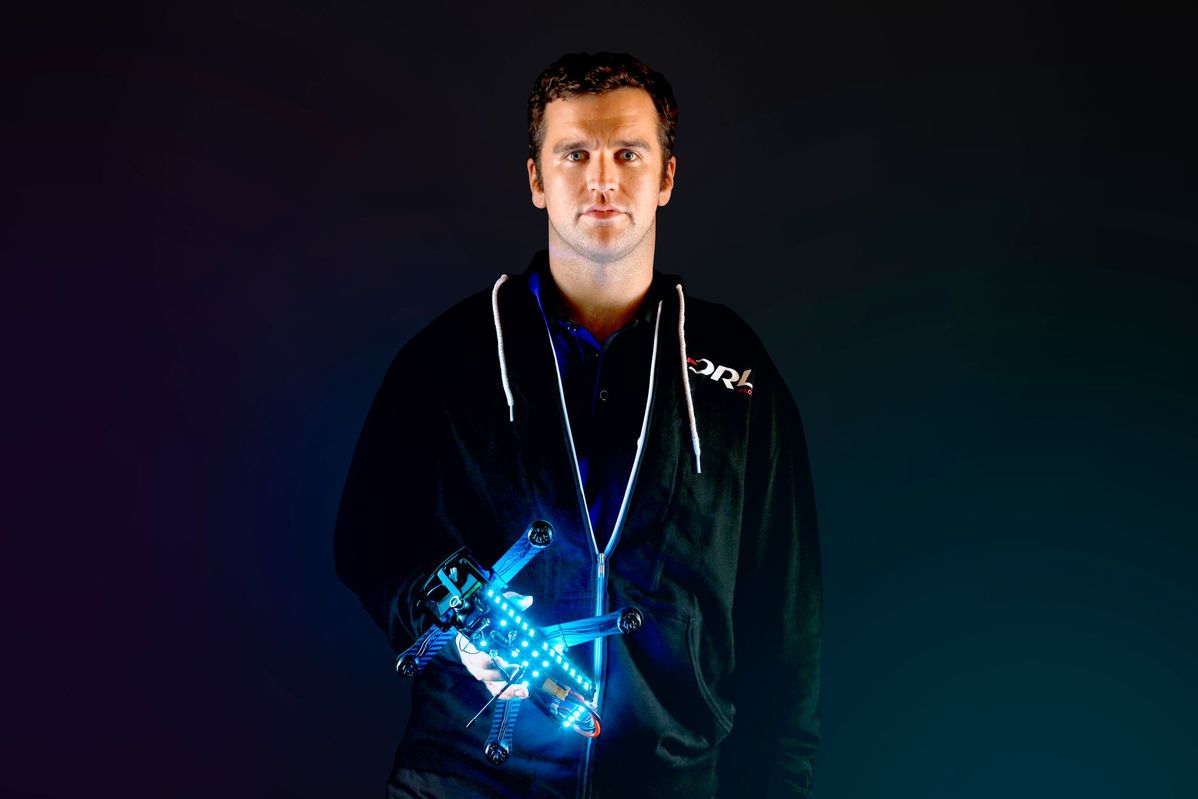 "We would love to collaborate with other Chinese brands, communicating their key messages through immersive content and activations around our visually spectacular races," he said. "We'd love to partner with other brands to not only promote the industry, but also inspire and develop a whole new generation of drone pilots and engineers for future careers in things like professional racing, aerial surveying and urban package delivery."
By 2020, China's civilian drone industry will continue to develop rapidly, with an annual output value of 60 billion yuan ($8.9 billion). The average annual growth rate will likely exceed 40 percent, according to the guidelines on promoting and regulating the development of the civil unmanned aerial vehicle manufacturing industry, issued by the Ministry of Industry and Information Technology in December 2017.
According to market consultancy TMR Research, the demand in the global market for racing drones has been rising on account of the growing popularity of luxury and tech-controlled sports. Drone racing has lately emerged as an important sport that is played by allied groups, sports enthusiasts, professionals and tech wizards.
Chinese e-commerce giant JD also held its first drone racing event last year, in cooperation with drone manufacturers such as DJI and Parrot, and the domestic professional drone racing league DroneGP, in Nanjing, capital of Jiangsu province.
Twelve pilots from the Chinese mainland, Hong Kong, South Korea and Japan flew racing quadcopters using real-time video goggles in the competition.
Industry insiders said the purpose of holding such drone racing events is not only to show JD's position in the drone category, but also to promote the further development of drone racing events in China.
"Such events have been well developed in Europe and the United States, but in China, they used to be mainly confined to some tests and performance activities by drone manufacturers. As the world's largest drone market, China should have its own racing drone competitions," said Wang Qing, founder and CEO of DGP, which holds DroneGP.
Wang is bullish on the prospects for the events. "It is just the beginning. Like e-sports, drones have entered people's daily lives. Now e-sports are attracting a large amount of money, we can imagine the huge growth space of drone racing," Wang said.
"There are hundreds of pilots in China, which seems to be a small number, but the number of domestic drone enthusiasts who watch such events through media platforms has exceeded 20 million," he said.
However, Wang admitted that there is still a long way to go for drone racing. "In countries like the US and South Korea, there are more than one thousand pilots. We want to popularize and promote such events," he said.
"In order to meet the requirements of shooting and broadcasting, the drone model used in the competition is larger. We record the events and distribute these videos to iQiyi, one of China's largest online streaming websites," Wang said.