Chengdu inks 22 foreign-invested deals
By Liu Zhihua | China Daily | Updated: 2019-04-13 07:11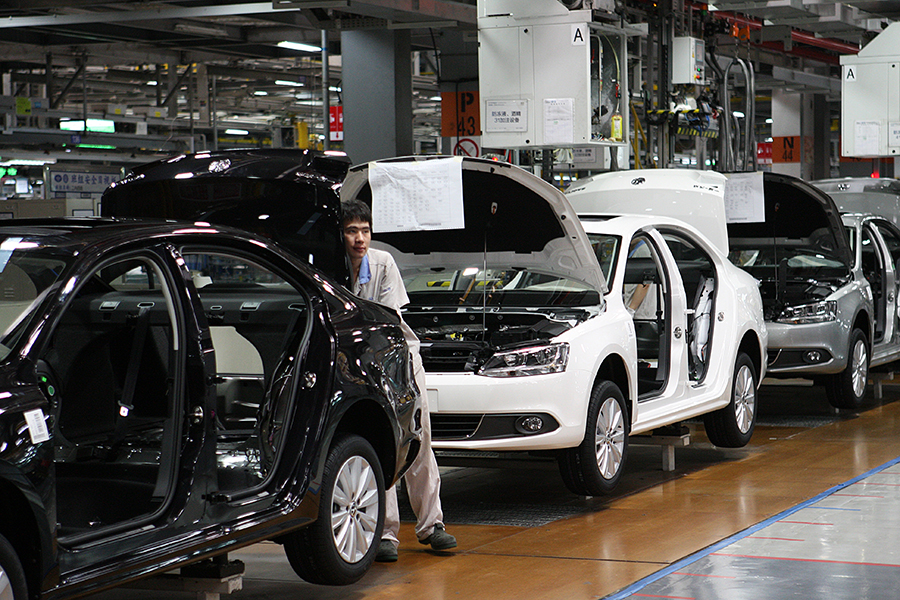 A total of 22 foreign-invested projects worth $3.39 billion were signed during the "Chengdu can do" foreign investment signing event held in the capital city of Sichuan province on Friday.
Nine of the projects are for high-end manufacturing, including sectors such as electronic information, aerospace, automobile and equipment manufacturing, which totaled $1.77 billion, and 13 are modern service projects that are related to finance, logistics, culture and creativity and senior care service., totaling about $1.62 billion.
The investors include many worldwide industry leader companies such as French multinational AREP, Happyeasygo Group from Singapore, and Baxter International from the United States.
Luo Qiang, the city's mayor, said Chengdu has always been the powerhouse of China's opening-up in the past four decades, and will continue to welcome foreign investments with ever improving business environment as China enters a new era of reform and opening-up.
"The new round of foreign investments will inject more powerful momentum into the high-quality development of Chengdu," he said.
"We will do everything possible to create a law-based, internationalized business environment with quality services that facilitate and support development of foreign investment projects."
He emphasized the city plays an important role in China's national agendas such as the Belt and Road Initiative, the Yangtze River economic zone development, and the West China development strategy.
"A large number of national strategic opportunities have presented themselves in Chengdu… Chengdu is now at the frontier of China's further opening-up, which shores up the city's fast growth in regional competence and influence," he said.
Currently, the city has 8,155 foreign-invested enterprises. Among the 285 Fortune 500 enterprises in Chengdu, 198 are foreign-invested. Last year, the city's actual use of foreign capital reached $12.28 billion, increasing 22.3 percent from 2017, and foreign direct investment was $2.69 billion, with an annual increase of 44.1 percent, said Luo.
Stephen Wong, consul general of the New Zealand Consulate General in Chengdu, said New Zealand had established its consulate in the city in November 2014 as it recognized the growing importance of Chengdu as a driver of growth and prosperity in Southwest China.
New Zealand is ready to work closely with Chengdu to explore and pursue business and investment opportunities on both sides, he said, adding Chengdu's emphasis on optimizing its international business environment and making it easier for foreign companies to do business has been welcomed by New Zealand.
In Chengdu, there are a lot of New Zealand companies either working in or exploring opportunities in areas such as creative industries, agritech, aviation and airports, the healthcare sector, tourism and residential property fit-out, said Wong.
Zhao Lei, general manager of IB China, the newly established wholly foreign-owned subsidiary of IB in China, one of the largest education groups in Germany, said the company was grateful for the convenient business registration process and the preferential policies for setting up offices.