Vietnamese woman in DPRK man's murder case to be freed in May
Xinhua | Updated: 2019-04-13 19:15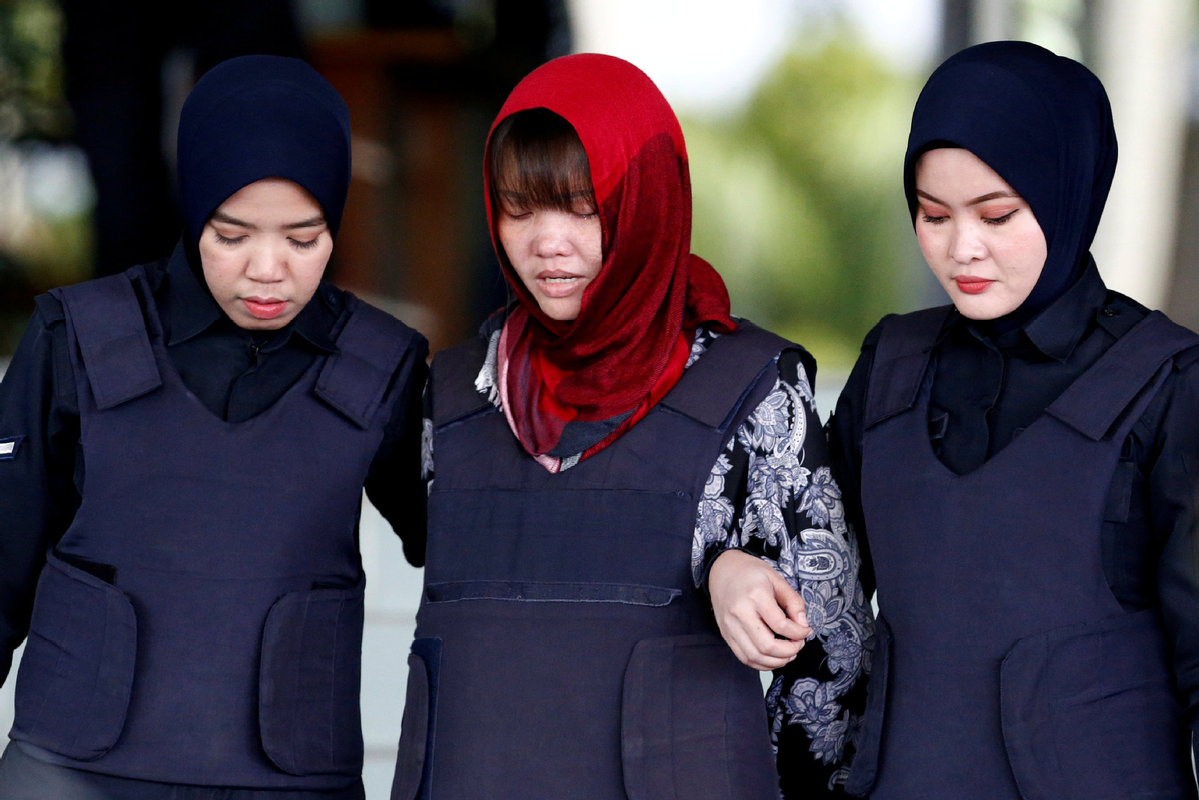 KUALA LUMPUR - Doan Thi Huong, a Vietnamese woman accused of causing the death of a man from the Democratic People's Republic of Korea (DPRK) at a Malaysian airport in 2017, is set to be released on May 3, her lawyer said on Saturday.
Lawyer Salim Bashir of Huong's defense team said he was informed through the embassy of Vietnam in Malaysia that she would be released on that date.
On the same day, she will be sent home to Vietnam, he told state news agency Bernama.
Huong had been sentenced to three years and four months in jail on April 1, after pleading guilty to an alternative charge offered by prosecutors from the previous murder charge, which carries mandatory capital punishment if convicted.
Huong's lead counsel Hisyam Teh Poh Teik said at that time that she would be released by the first week of May, with the two years already served counting from her arrest on Feb 15, 2017, and the remaining one-third granted remission.
In March, Malaysian prosecutors withdrew the murder charge against Siti Aisyah, the Indonesian woman who was charged together with Huong in the case. Aisyah was then released.
Both women were accused of murdering the DPRK man by smearing VX nerve agent on his face at Kuala Lumpur International Airport in February 2017. They have both denied the murder charges.