Japan holds first exam for foreign job hunters
By WANG XU | China Daily | Updated: 2019-04-16 08:55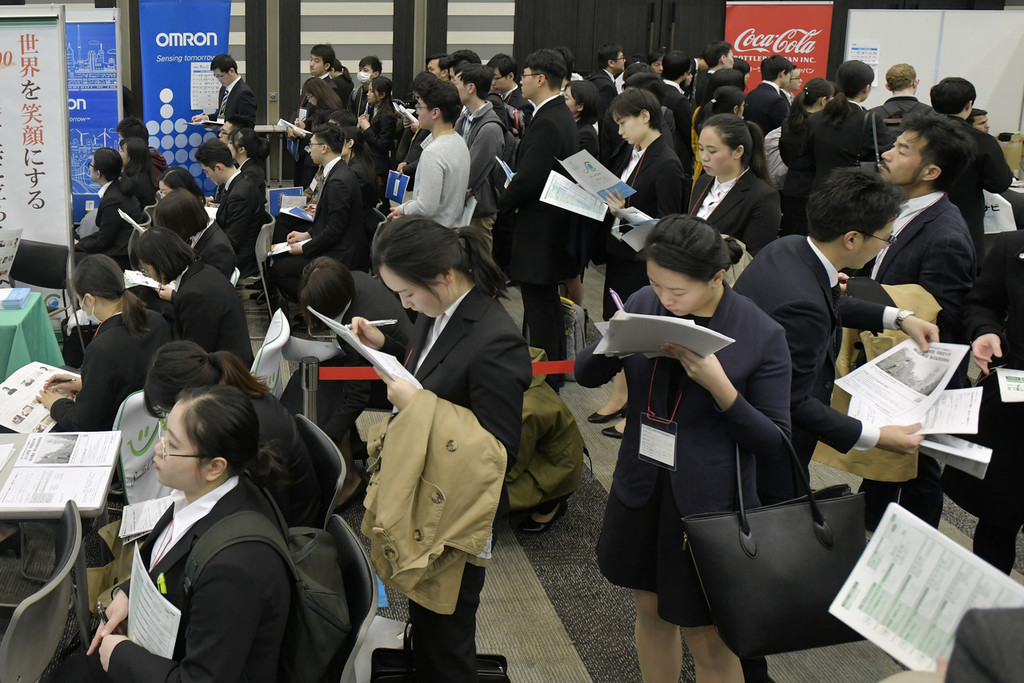 Japan held the first qualification exam for foreigners seeking new work visas on Sunday, aiming to tackle its serious labor shortages.
About 390 people took Sunday's exam, which involved a paper test and a skill test focused on checking the knowledge and skills required to work in the country's hotel and accommodation business.
The exam was held in seven locations across Japan and the results are set to be published on May 25.
Japan, shifting from its traditionally strict immigration rules, launched a new visa system from April 1.
Under the new system, Japan is expected to accept about 345,150 foreign workers in the next five years.
Workers are supposed to get a job in 14 labor-hungry sectors such as accommodation and nursing care.
There are two kinds of visas for them. One allows them to stay in the country up to five years without bringing relatives, while another, for more skilled workers, allows them to stay longer than five years after renewing licenses and to bring family members to Japan.
Many people taking Sunday's exam are foreign students who have the experience of working at hotels as part-timers.
Elma Sulistia Ningrum, a 24-year-old Indonesian living in Saitama Prefecture, said she can speak Japanese and English but the knowledge test was difficult because she was not familiar with the hotel business, Kyodo News reported.
According to the Japan Tourism Agency, foreign job hunters also have to take a Japanese language test before applying for the new visa and the successful candidates on Sunday's test will likely be granted a visa as early as this summer.
The labor shortage had long been an acute problem in Japan. Data from Ministry of Internal Affairs and Communications shows that the working population from the age of 15 to 64 in Japan shrank by 512,000 in 2018 and amounted to 75.45 million, hitting a record low since comparable data became available.