Shock, prayers around the world for Notre Dame Cathedral
Xinhua/AP | Updated: 2019-04-16 09:15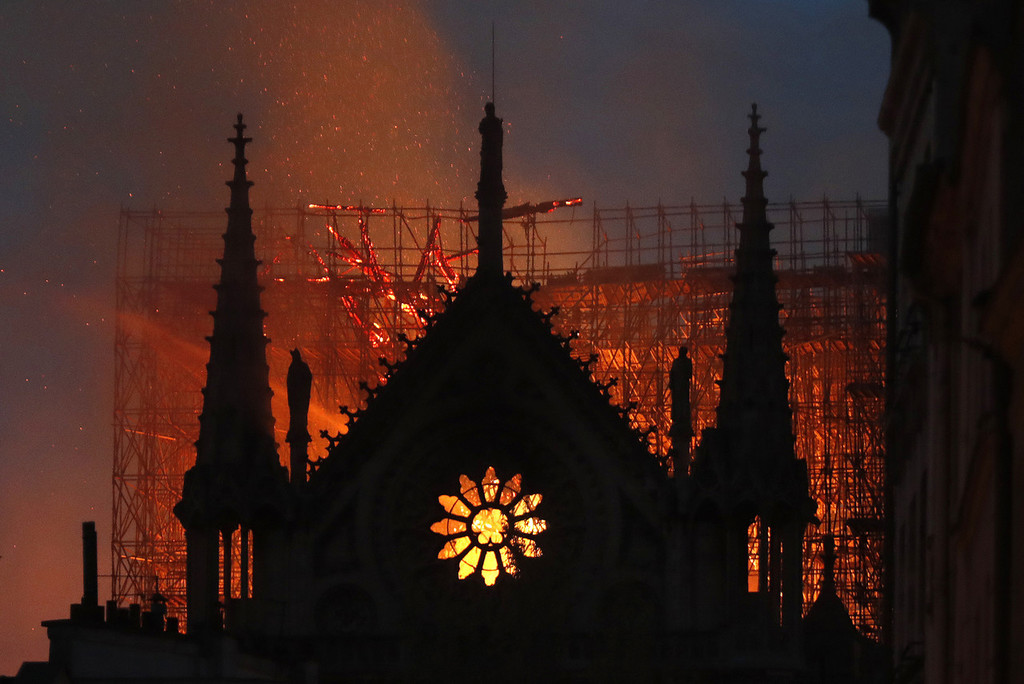 A massive fire engulfed the upper reaches of Paris' soaring Notre Dame Cathedral as it was undergoing renovations Monday, threatening one of the greatest architectural treasures of the Western world.
The world reacted with shock, horror and prayers to the massive fire, united in grief and in solidarity with the people of France.
Trump offers unsolicited advice on fighting Notre Dame fire
US President Donald Trump assessed the response from 4,000 miles away and offered unsolicited advice for firefighters trying to save Paris' Notre Dame cathedral.
"Perhaps flying water tankers could be used to put it out," Trump tweeted from Air Force One, minutes before landing in Minnesota for a Tax Day speech. "Must act quickly!" Trump's armchair observations were striking, even for a president who seems to offer an opinion about just about everything.