Sudan leaders face mounting pressure
China Daily | Updated: 2019-04-16 09:27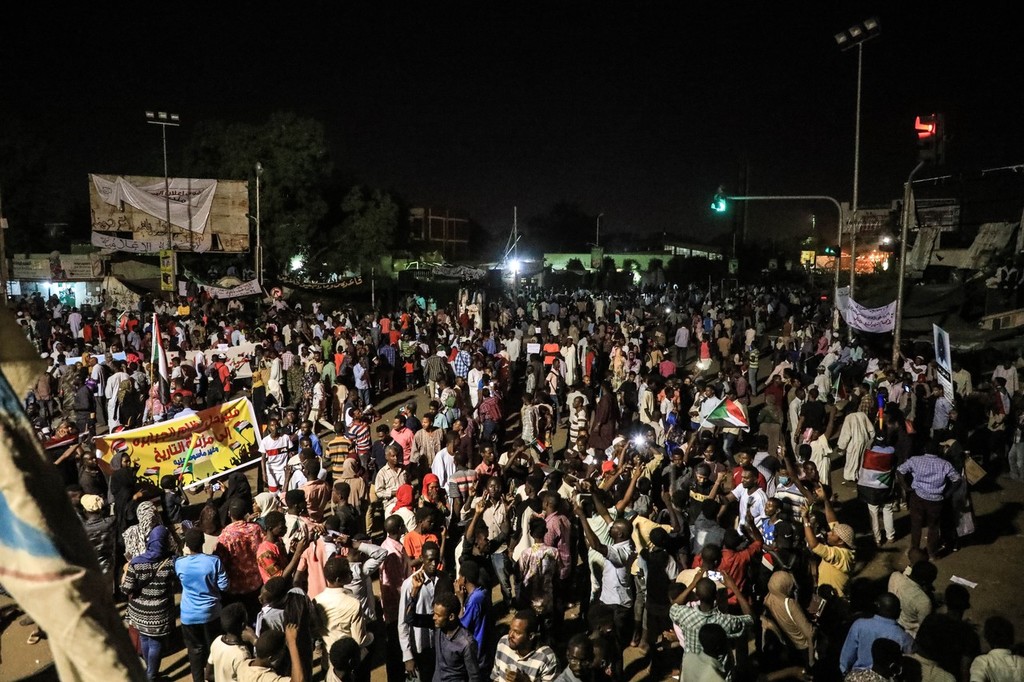 Sudan's military rulers faced pressure from demonstrators and Western governments to hand power to a new civilian government on Monday as activists warned of an attempt to disperse a 10-day-old mass protest outside army headquarters, Agence France-Presse reported.
Thousands remained camped outside the complex in Khartoum overnight after protest leaders issued demands to the military council set up following the ouster of former president Omar al-Bashir.
The organization that spearheaded the months of protests leading to Bashir's fall, the Sudanese Professionals Association, called on supporters to boost the numbers at the complex.
"There is an attempt to disperse the sit-in from the army headquarters area, they are trying to remove the barricades," the association said in a statement, without saying who was responsible.
"We call on our people to come immediately to the sit-in area to protect our revolution."
The association has also urged the military council "to immediately transfer power to a civilian government".
The United States, the United Kingdom and Norway urged the military council and other parties to hold talks over the country's transition to civilian rule.
In a joint statement by their embassies on Sunday, they warned against any use of violence to break up the protests, and said the "legitimate change" the Sudanese people demanded had not taken place.
"It is time for the transitional military council and all other parties to enter into an inclusive dialogue to effect a transition to civilian rule," they said.
"This must be done credibly and swiftly, with protest leaders, political opposition, civil society organizations, and all relevant elements of society, including women."
Meanwhile, Abdel-Fattah al-Burhan, chairman of Sudan's transitional military council, on Monday issued decrees to appoint a new army chief of staff, according to Xinhua News Agency.
Hashim Abdel-Mutallab Ahmed Babikir was appointed as chief of joint staff and Mohamed Osman al-Hussein as his deputy, Ahmed Khalifa al-Shami, an army spokesman, said in a statement.
On Sunday, the transitional military council declared support for the proposal of a national figure as prime minister in a civilian government, which will be formed within the coming days, Xinhua reported.
"We want you to agree soon on an independent national personality to be the prime minister," said Yassir Abdul-Rahman al-Atta, a member of the military council.
"We ask you to help us reach the ends of the transitional period," he added.
The transitional military council is tasked with running the country's affairs following the ouster of Bashir.
Agencies and Xinhua