Chinese scientists find cheaper way to make hydrogen fuel
Xinhua | Updated: 2019-04-21 02:53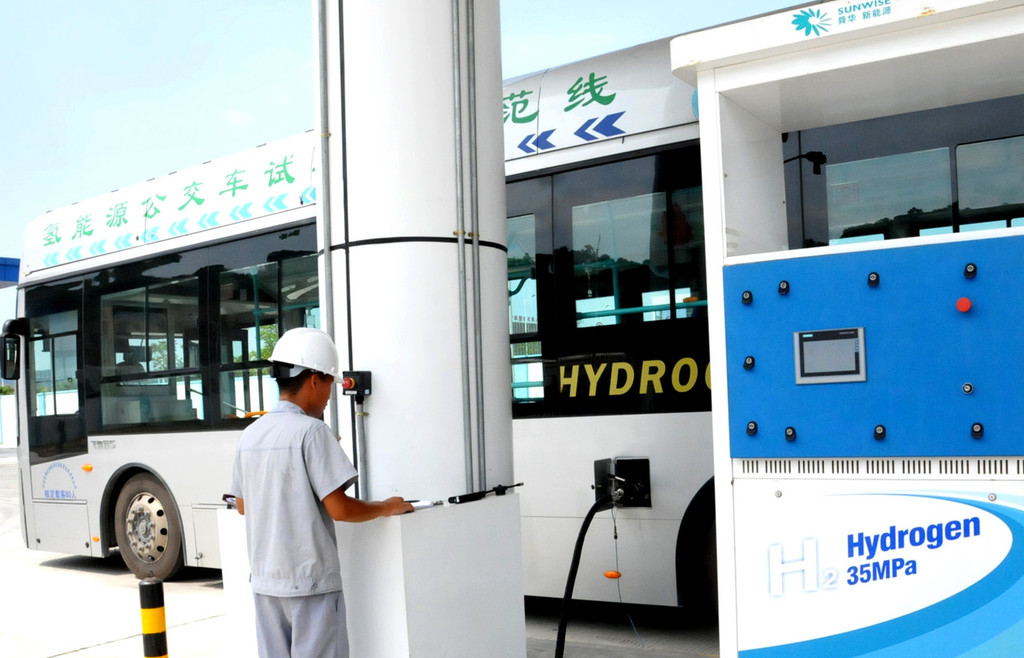 HEFEI -- Chinese scientists have found a cheaper way to produce hydrogen energy by developing a new catalyst.
The catalyst was developed by scientists from the University of Science and Technology of China, who used an alloy to improve the activity and stability of a kind of precious metal catalyst.
The new catalyst can greatly cut the cost of hydrogen production through electrolysis of water compared with Iridium dioxide, a catalyst that is widely used in production, according to the researchers.
As a clean energy, hydrogen has huge potential in industries including new energy vehicles and electricity generation.
The research on the catalyst provides a new direction for other similar scientific issues, said Wu Yuen, head of the research team.