Graffiti works win a wider audience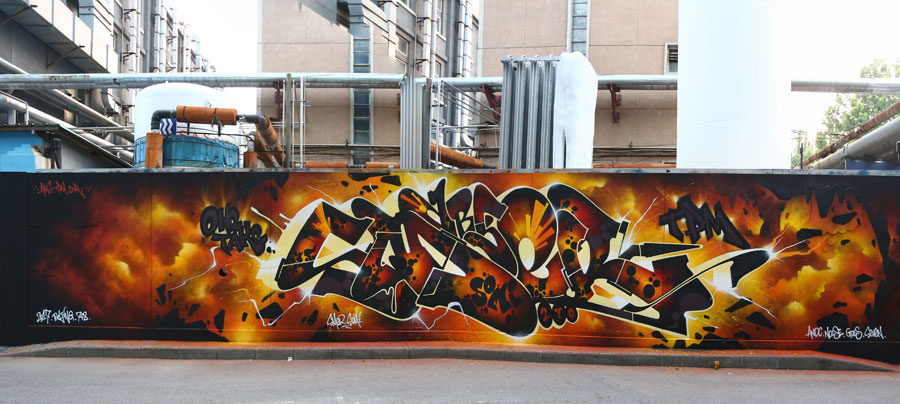 Chinese artists pursue professional careers, looking to collaborate with counterparts in other countries
People taking a stroll along-side the canal in the Yuan Dadu City Wall Ruins Park in northern Beijing may be surprised to come across graffiti written in Roman script adorning some walls.
Graffiti can also be found on walls in the city's old Shuangjing neighborhood, the Wangjing section of Jingmi Road, the 798 Art District and the downtown Gulou area.
Once an underground pursuit practiced in dark corners, this street art has become more accepted by mainstream society nationwide and is being promoted by fashion and design retailers who want to connect with the younger generation.