Graffiti works win a wider audience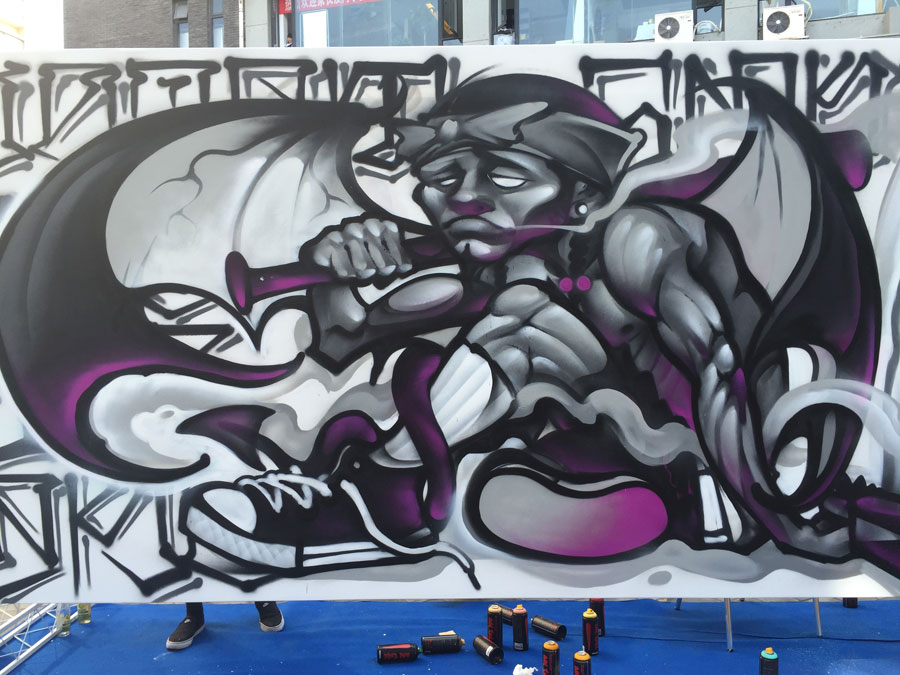 He and his team, Tryken Crew, used to search the streets to find walls to paint on, usually those of shops, not private homes. Sometimes chengguan (urban patrol officers) and shop owners would visit them together.
"We would explain to them what we were doing, and we would remove the art immediately. They usually understood our intentions, and we also understood that it was their duty to tell us to erase our work," he said.
Now housed in a studio in a culture park in Ningbo, they can paint on nearly all the walls after asking permission from the park management.
Graffiti created without approval is not allowed in Chinese cities. When discovered, such work is often erased by cleaning crews. But in some areas, such as cultural parks, creative zones and entertainment districts, a growing tolerance toward graffiti is emerging.