Chip designers link up on drives
By Ma Si | China Daily | Updated: 2019-04-23 10:03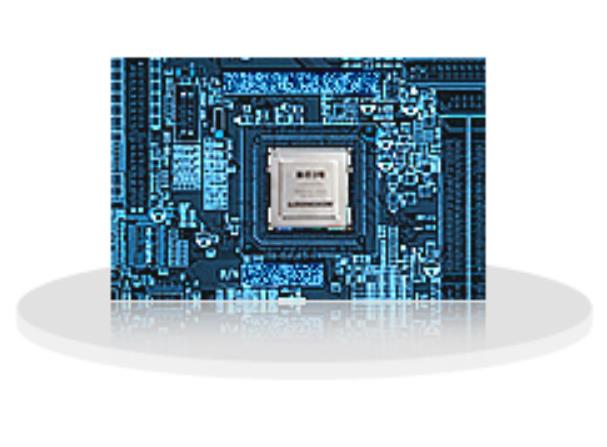 Loongson Technology, Hunan Goke establish strategic partnership
Two leading Chinese chip designers joined forces on Monday to boost the homegrown semiconductor industry's competence in controllers for solid state drives, a crucial component of data storage devices.
Loongson Technology Corp and Hunan Goke Microelectronics Co Ltd said in Beijing that they had established a strategic partnership. The two sides jointly unveiled the GK 2302 controller series, which are designed with the intellectual properties of Loongson, China's first self-developed general-purpose microprocessor.
The move marks big progress in China's semiconductor industry. Previously, most controllers for solid state disks were designed on the basis of ARM, an architecture developed by British company Arm Holdings. The partnership is part of a broader effort by Chinese companies to reduce their reliance on foreign chip companies.
Xiang Ping, chairman of Hunan Goke Microelectronics, said controllers are the "heart" of solid state disks and they manage the data stored on memory and communicate with electronic devices.
"The GK 2302 controller can outcompete foreign products in some key performance indicators, and it has lower power consumption while delivering the same performances," Xiang said.
Hunan Goke Microelectronics is a Shenzhen-lised company. It was the first homegrown chip designer to receive investment from China Integrated Circuit Industry Investment Fund Co Ltd, a fund especially established to bankroll semiconductor companies. The fund is now the second largest shareholder of Hunan Goke Microelectronics.
Hu Weiwu, president of Loongson Technology Corp, said Chinese companies have now mastered some core technologies, and its efforts to develop homegrown IT technologies are now shifting to building an ecosystem in which more players are involved to use indigenous technologies and services.
"We have very close cooperation with Hunan Goke Microelectronics. The research and development staff from the two companies are engaged in a close partnership that can help the two sides advance very quickly," Hu said.
As China's first self-developed general-purpose microprocessor, Loongson is already widely used in the personal computers of government agencies, the army and other sectors. According to Hu, under the partnership, Loongson will use Hunan Goke Microelectronics as the preferred domestic solid state drive supplier for its follow-up motherboard program, and the latter will use the former as the preferred supplier of embedded IP for its future chip products.
The global solid state drive market was estimated to be worth $26.47 billion in 2017 and $60.22 billion by 2023, at a compound average annual growth rate of 14.68 percent between 2017 and 2023, according to a report released by the market consultancy MarketsandMarkets Research.
The growth of this market is mainly driven by the increasing penetration of high-end cloud computing and growing adoption of solid state drives in data centers, the report added.
Shen Changxiang, an academician at the Chinese Academy of Engineering, said controller chips are the heart of the electronics industry. Without competent domestic suppliers of the crucial component, it is very difficult to maintain cybersecurity in the era of the digital economy and big data.
China's indigenous chip sector is working hard to boost its capacity. Last year, the nation's semiconductor industry recorded 653.2 billion yuan ($97.3 billion) in sales revenue, up 20.7 percent from a year earlier and faster than the global average, data from the Ministry of Industry and Information Technology show.