Seven cities named for Unicom's 5G trial network
By He Wei in Shanghai | China Daily | Updated: 2019-04-24 09:06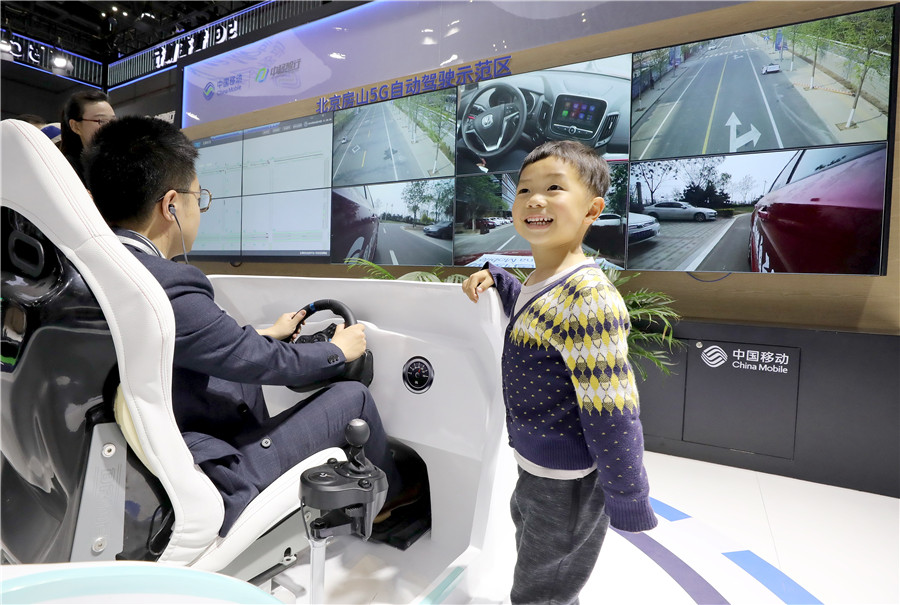 Transformation 'will usher in era where everything is smartly connected'
China Unicom announced on Tuesday the launch of its 5G trial network in seven cities, further pushing the nation to the global forefront of this key technology infrastructure.
Consistent coverage of the superfast network is being achieved in cities such as Beijing, Shanghai, Guangzhou, Shenzhen, Nanjing and Hangzhou, as well as Xiongan, an emerging area planned to undertake Beijing's non-capital functions, according to Wang Xiaochu, chairman of the China's second-largest telecom carrier by subscriber numbers.
In addition, China Unicom's 5G network covers selected areas in 33 cities, with wider deployment of 5G private industrial networks in more cities dedicated for specific purposes, Wang said at a conference in Shanghai.
"5G is not only a technology upgrade of mobile communications. It is a transformation that will usher in an era where everything is smartly connected, thus creating new business opportunities," he said.
Wang called for open innovation in making 5G breakthroughs, through concerted efforts by equipment makers, industrial funds and even other telecom carriers.
To this end, China Unicom has established a 5G application alliance bringing together 32 industrial players including automaker Dongfeng Motor, heavy industry manufacturer ZPMC, equipment maker Huawei and internet company Alibaba.
Major initiatives under the alliance include raising 10 billion yuan ($1.48 billion) to incubate 5G-related projects and nurturing 20 specialized companies along the 5G industrial chain.
Key components of China's 5G industrial chain now stand "ready for commercialization", with substantial progress being made in fields such as the industrial internet, connected cars, smart Winter Olympics and intelligent healthcare solutions, said Zhang Feng, chief engineer of the Ministry of Industry and Information Technology.
Shanghai Aircraft Manufacturing Co, part of aerospace manufacturer Commercial Aircraft Corp of China, is looking to leverage the combination of 5G, artificial intelligence and cloud computing to upgrade its industrial park and facilitate the building of China's indigenous aircraft, said general manager Yu Zemin.
On the same occasion, China Unicom also signed a Memorandum of Understanding with the Shanghai municipal government, pledging to invest a total of 15 billion yuan by 2021 to help advance 5G networks and explore more application scenarios.
The city, which already hosts 500 5G stations, is looking to build itself into a 5G pioneering venue. It aims to construct 10,000 5G base stations by the end of this year and 30,000 by 2021, said Zhang Jianming, deputy director of the Shanghai Municipal Economic and Informatization Commission, the local telecom and industry regulator.
"We will encourage 5G-related companies to get listed on the (upcoming) science and technology innovation board. Meanwhile, a three-year plan guiding the municipality's 5G development is also in the making and will be released soon," he said.
In March, rival China Mobile facilitated the building of the world's first district with both 5G coverage and a broadband gigabit network in Shanghai.
China Mobile said in December it plans to jumpstart 5G scale trials in 17 cities this year, while fellow mobile carrier China Telecom also pledged in September to start scale trials of 5G applications in 17 cities and aim to launch commercial 5G services in 2020.
According to research house Analysys Mason, China has a narrow lead over South Korea and the United States in overall 5G readiness. It attributes the nation's advantage to a combination of positive government policies and industry momentum.
Ma Si in Beijing contributed to this story.