Japan to suspend operations at nuclear plants if deadline for anti-terrorism measures missed
Xinhua | Updated: 2019-04-24 19:19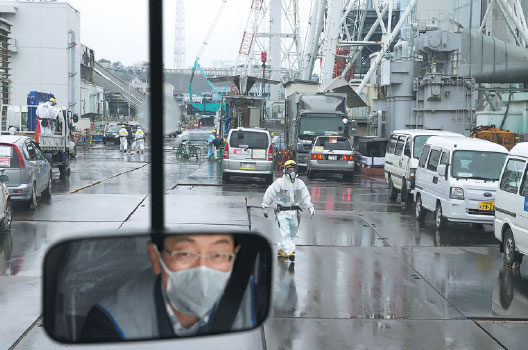 TOKYO -- Japan's nuclear watchdog on Wednesday denied requests from power companies to extend deadlines for them to complete steps to install measures to protect against terrorism at their nuclear facilities.
The Nuclear Regulation Authority (NRA) said it would suspend the operations at plants that have not fulfilled anti-terrorism measures instituted in 2013 under stricter operational guidelines after the 2011 Fukushima nuclear crisis.
Under the guidelines, the operators of nuclear power plants are required to build facilities to safeguard against terrorist attacks, such as standby control rooms so that reactors can still be controlled remotely even in the event of a plane being flown into a plant.
This is in order to prevent the recurrence of the massive amounts of radioactive material that was released into the air, ground and sea following Tokyo Electric Power Co. (TEPCO) losing control of key cooling and backup functions at the Fukushima Daichi nuclear facility, leading to core meltdowns in reactors after the plant was hit by an earthquake-triggered tsunami.
The ongoing crisis at the plant remains the worst nuclear crisis in the world since the 1986 Chernobyl disaster.
The operators, under the new post-Fukushima guidelines, were given within five years to make the counter terrorism upgrades after their reactors cleared safety inspections and were brought back online.
But three power companies, Kyushu Electric, Kansai Electric and Shikoku Electric, said they need more time to implement the anti-terrorism changes at the five plants they collectively operate in western and southwestern Japan.
Seven reactors at four of the plants have already cleared the preliminary safety inspections and have been brought back online.
The power companies have said, however, that they will need between one and two-and-a-half years to complete the required upgrades, with the No. 1 reactor of the Sendai power plant in Kagoshima Prefecture facing the earliest suspension if the necessary work is not completed by March 2020.
The NRA has said it will listen to the operators' opinions and evaluate alternative measures the utilities have or will be implementing in terms of defending against possible acts of terrorism.
NRA Chairman Toyoshi Fuketa, however, has made it ardently clear that the agency will not allow nuclear facilities to stay online if they do not meet the anti-terrorist requirements stipulated in the guidelines implemented in 2013.