Timothy Salzman builds international ties through music
chinadaily.com.cn | Updated: 2019-04-27 01:44
Timothy Salzman, professor of Music Director of Concert Bands, is a conductor of the Washington University Wind Ensemble.
He led the University of Washington Wind Ensemble went on a China tour from March 23 - April 1st. They played in 3 Chinese cities, which are Chengdu at Sichuan University, the Xi'an conservatory, and Tsinghua University in Beijing with approximately 60 people. At each performance, they played a few pieces as a "side-by-side" with the students. This is the fourth China tour that the UW Wind Ensemble has undertaken.
Salzman's artistic vision and deep desire to build international ties through music has paved the way for the creation of this musical bridge between China and the United States.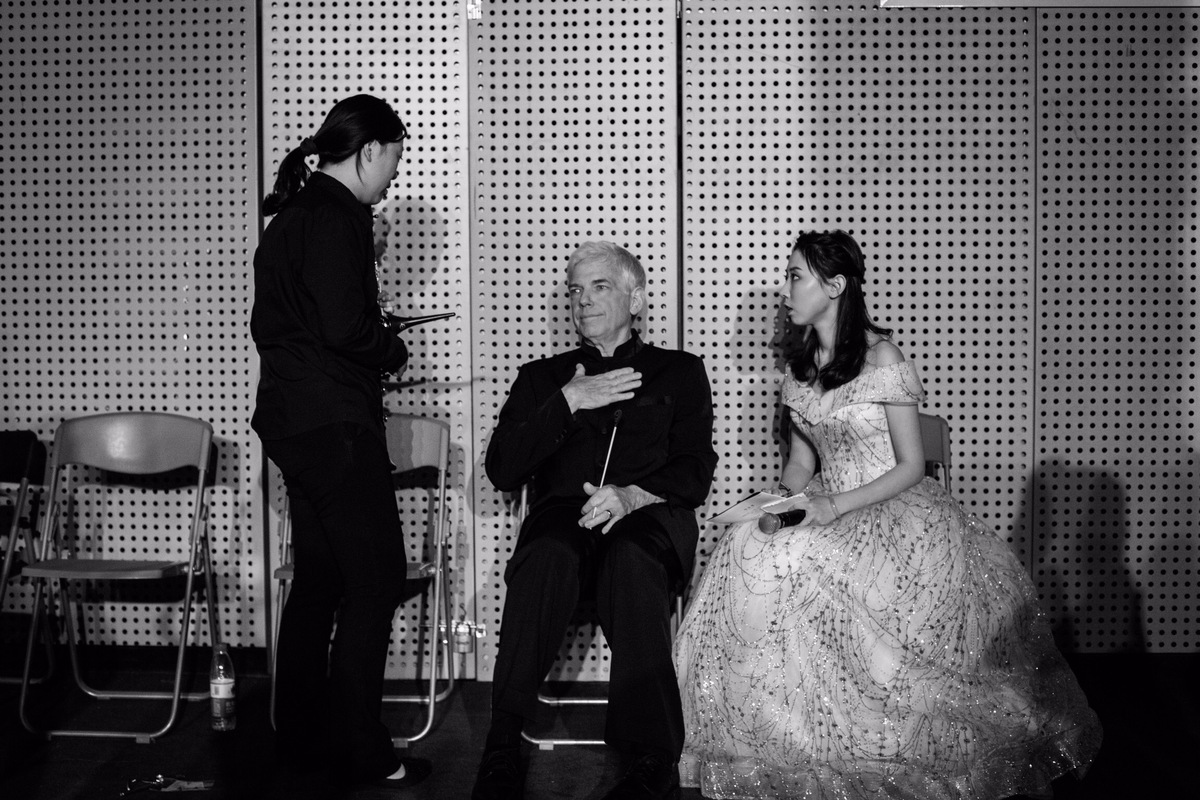 Here we are preparing for the first performance at Sichuan University Wangjiang campus gym, fresh off the plane and jet lagged. Our fatigue quickly faded into excitement at our opportunity to play with our new friends. At this performance we were amazed to see all those empty seats filled up with an enthusiastic audience, and it impressed upon us the powerful impact we could have on the students we performed with and for, as well as providing an example of the level of musicianship one can strive for in the relatively new field of the wind ensemble. It is inspiring to play for a conductor of such quality and renown, and with such a great vision of the musical missionary work we do.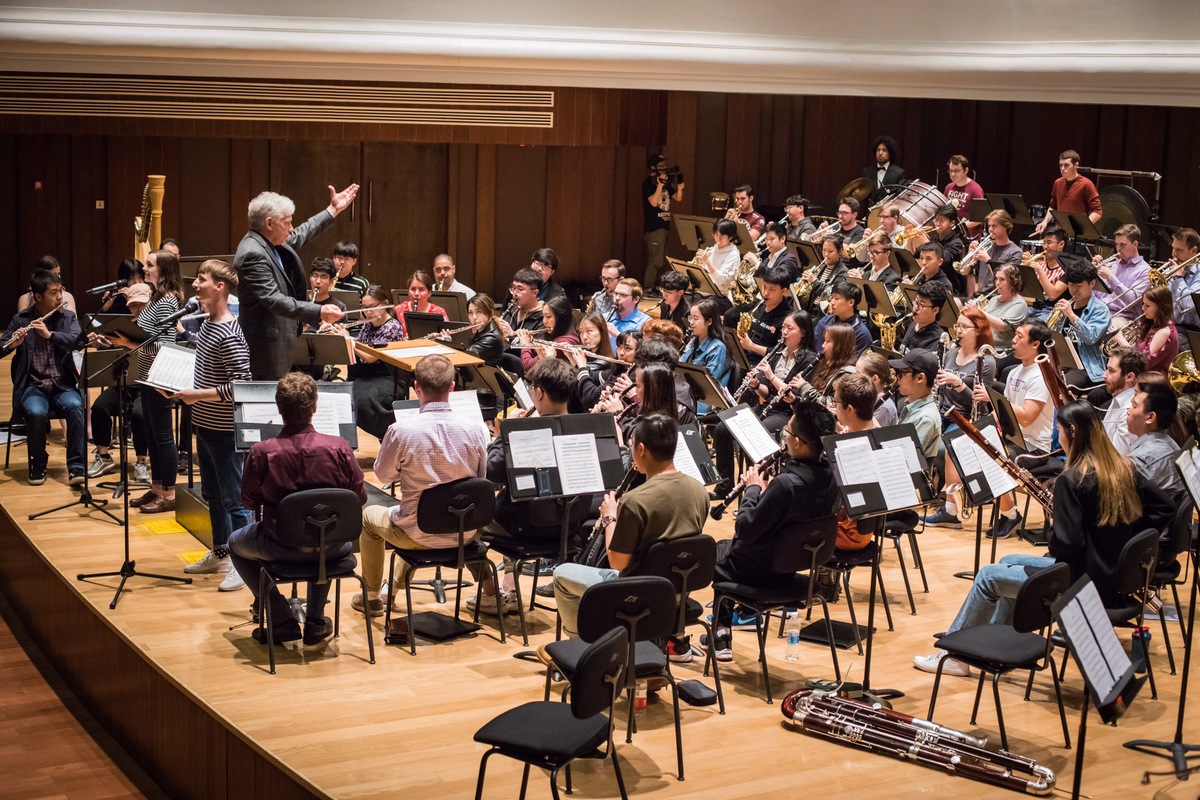 This image is very powerful to me. The side-by-side performances we played with the students at Xi'an Conservatory was truly one of the biggest highlights of our tour for several reasons. We were impressed by the level of quality from the Xi'an musicians and had so much fun playing next to them, as well as getting to know them, and they were all very excited to have the chance to play. The music hall in Xi'an Conservatory was an absolute delight to play in, being both acoustically and aesthetically lush. The reception we received at this performance was beyond enthusiastic and really impressed upon us the power of the musical missionary work we were doing. Another reason this photo is so striking to me is that it conveys the scope of musical forces we were working with. Having that many musicians playing together on one stage was very impactful.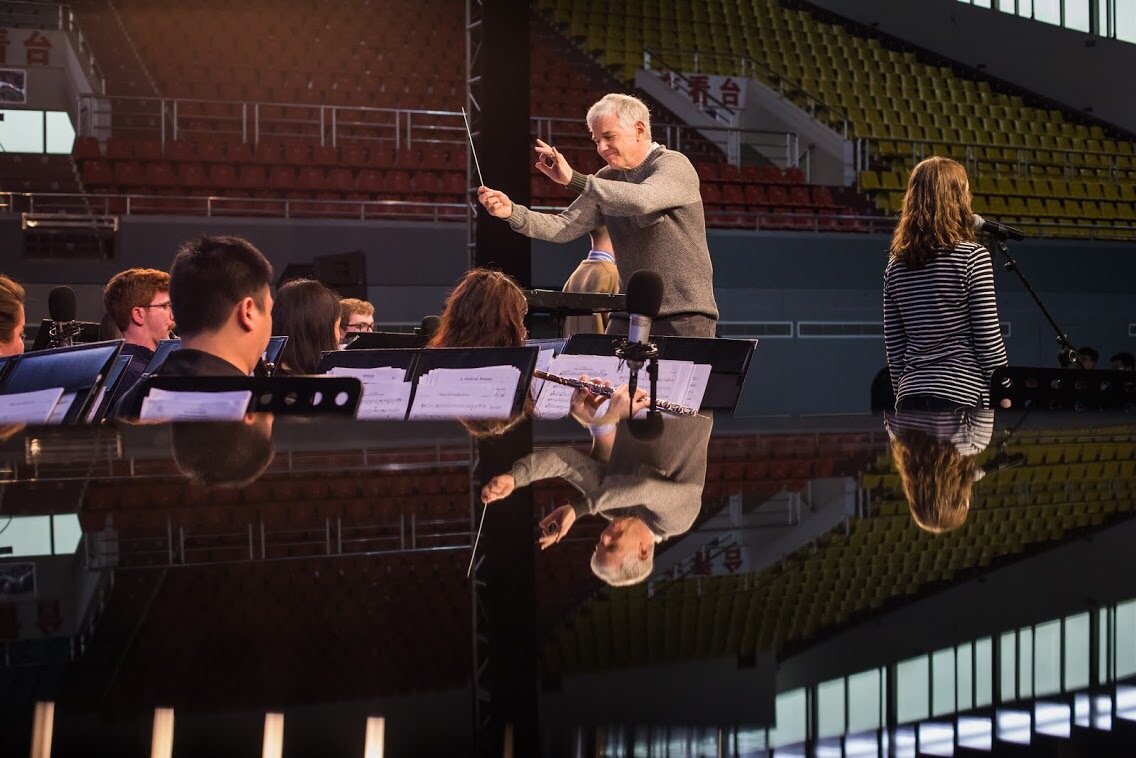 Our first performance in Chengdu was at the Sichuan University Wangjiang campus gym, where we were greeted with great enthusiasm by our Chinese counterparts. We were a little overwhelmed at our reception, which made us feel more like touring rock stars than university students. The opportunity for us to sit down and talk with our new friends was exciting, as many students in our group had never experienced another culture like this before, and I know that several friendships were formed. I find this photo particularly interesting because the black and white gives it the sense of transcending time, which I see as a reflection of our mission of being musical ambassadors, transcending social and political differences for the sake of art and human connection. In this photo, our gracious hostess sat down to exchange words with Professor Salzman on the nature of the work we were doing and the meaningful impact it could have.