Belt and Road Cooperation: Shaping a Brighter Shared Future
China Daily | Updated: 2019-04-28 08:55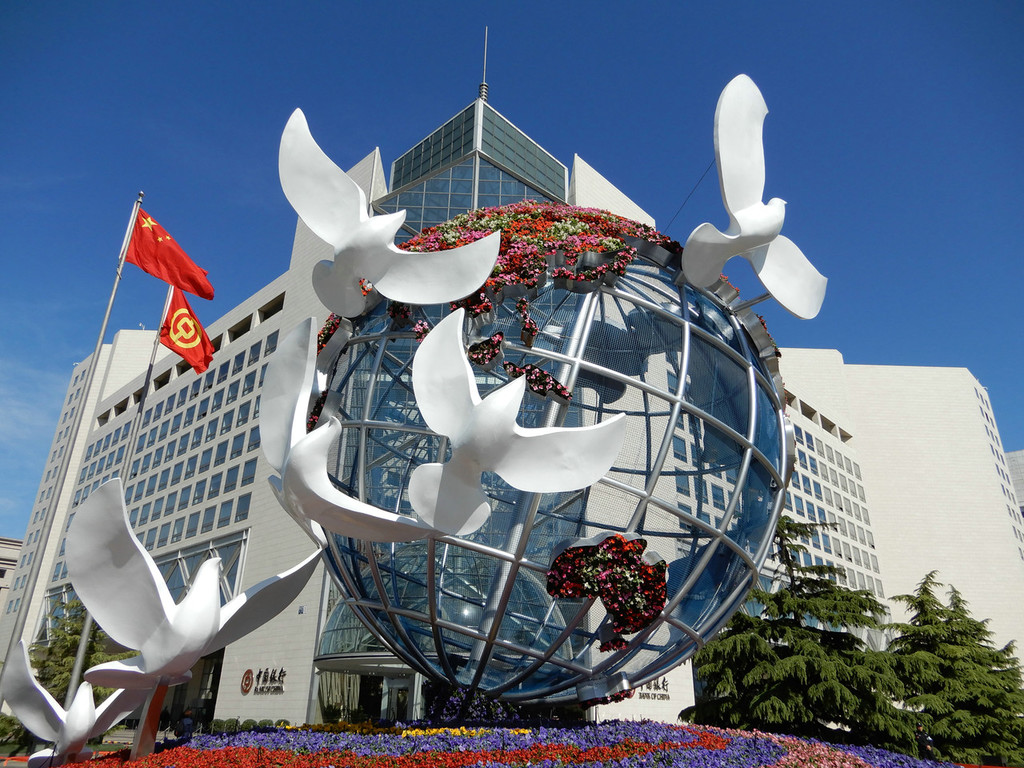 Joint Communique of the Leaders' Roundtable of the Second Belt and Road Forum for International Cooperation
1. We, President Xi Jinping of the People's Republic of China, President Ilham Aliyev of the Republic of Azerbaijan, President Alexander Lukashenko of the Republic of Belarus, His Majesty Sultan Haji Hassanal Bolkiah Mu'izzaddin Waddaulah of Brunei Darussalam, President Sebastián Piñera Echenique of the Republic of Chile, President Nicos Anastasiades of the Republic of Cyprus, President Miloš Zeman of the Czech Republic, President Ismail Omar Guelleh of the Republic of Djibouti, President Abdul Fatah Al-Sisi of the Arab Republic of Egypt, the First President of the Republic of Kazakhstan-Elbasy Nursultan Nazarbayev, President Uhuru Kenyatta of the Republic of Kenya, President Sooronbai Zheenbekov of the Kyrgyz Republic, President Bounnhang Vorachith of the Lao People's Democratic Republic, President Khaltmaagiin Battulga of Mongolia, President Filipe Jacinto Nyusi of the Republic of Mozambique, President Bidya Devi Bhandari of Nepal, President Rodrigo Roa Duterte of the Republic of the Philippines, President Marcelo Rebelo de Sousa of the Portuguese Republic, President Vladimir Putin of the Russian Federation, President Aleksandar Vuč ić of the Republic of Serbia, President Ueli Maurer of the Swiss Confederation, President Emomali Rahmon of the Republic of Tajikistan, President Shavkat Mirziyoyev of the Republic of Uzbekistan, Vice President and Prime Minister H.H. Sheikh Mohammed bin Rashid Al Maktoum of the United Arab Emirates and Ruler of Dubai, Chancellor Sebastian Kurz of the Republic of Austria, Prime Minister Hun Sen of the Kingdom of Cambodia, Prime Minister Abiy Ahmed Ali of the Federal Democratic Republic of Ethiopia, Prime Minister Alexis Tsipras of the Hellenic Republic, Prime Minister Orbán Viktor of Hungary, Prime Minister Giuseppe Conte of the Italian Republic, Prime Minister Mahathir Bin Mohamad of Malaysia, State Counsellor Aung San Suu Kyi of the Republic of the Union of Myanmar, Prime Minister Imran Khan of the Islamic Republic of Pakistan, Prime Minister Peter O'Neill of the Independent State of Papua New Guinea, Prime Minister Lee Hsien Loong of the Republic of Singapore, Prime Minister Prayut Chan-o-cha of the Kingdom of Thailand, Prime Minister Nguyen Xuan Phuc of the Socialist Republic of Viet Nam, and Vice President Jusuf Kalla of the Republic of Indonesia, met in Beijing on 27 April 2019 for the Leaders' Roundtable of the 2nd Belt and Road Forum for International Cooperation themed on Belt and Road Cooperation: Shaping a Brighter Shared Future. We also welcome the participation of Secretary-General António Guterres of the United Nations and Managing Director Christine Lagarde of the International Monetary Fund. The Leaders' Roundtable was chaired by President Xi Jinping of the People's Republic of China.
2. We met at a time when the world economy is facing both expanding opportunities and rising challenges, complicated by profound and rapid changes in the world. We reaffirm that strengthening multilateralism remains essential in addressing global challenges. We also believe that an open, inclusive, interconnected, sustainable and people-centered world economy can contribute to prosperity for all.
3. Recalling the Joint Communique of the Leaders' Roundtable of the 1st Belt and Road Forum for International Cooperation, including the cooperation objectives, principles and measures contained therein, and reaffirming our commitment to the UN 2030 Agenda for Sustainable Development, we reiterate that promoting peace, development and human rights, mutually-beneficial cooperation, and honoring the purposes and principles of the UN Charter and international law are our common responsibilities; achieving strong, sustainable, balanced and inclusive growth and improving people's quality of life are our common goals; creating a prosperous and peaceful world with shared future is our common aspiration.
4. The ancient Silk Road contributed to the strengthening of the connectivity and the expansion of the world economy in the spirit of promoting peace and cooperation, openness, inclusiveness, equality, mutual learning and mutual benefit. We look forward to restoring and rejuvenating such spirit, through the Belt and Road Initiative and other cooperation frameworks and initiatives.
5. As cooperation partners, we appreciate the progress already made and important opportunities created in the Belt and Road cooperation, especially the outcomes in areas such as development policy synergy, increased infrastructure investment, economic corridors, economic and trade cooperation zones, industrial parks, finance and trade cooperation, innovation and technology, maritime cooperation, business-to-business ties, people-to-people and cultural exchange. Such cooperation explores new sources of growth and offers potential for economic and social development, and contributes to the achievement of the Sustainable Development Goals.
6. Looking into the future, we envisage high-quality Belt and Road cooperation in enhancing connectivity by promoting development policy synergy, infrastructure development, unimpeded trade, financial cooperation and people-to-people bond, thereby enhancing practical cooperation for the well-being of our peoples. In this context, we look forward to more efforts by cooperation partners.
・ Such cooperation will be based on extensive consultation, joint efforts, shared and mutual benefits. We emphasize the importance of the rule of law and equal opportunities for all. We endeavor to move on with policy and project cooperation through voluntary participation and consensus-building, based on common responsibility and outcomes. All states are equal partners for cooperation that respects openness, transparency, inclusiveness and level playing field. We respect sovereignty and territorial integrity of each other and affirm that each country has the right and primary responsibility to define its development strategies in accordance with its national priorities and legislation.
・ Such cooperation will be open, green and clean. We embrace open economy and inclusive, non-discriminatory global market. All interested countries are welcome to join in such cooperation. We underline the importance of promoting green development and addressing the challenges of environmental protection and climate change including by enhancing our cooperation to implement the Paris Agreement. We encourage more efforts in building a culture of integrity and combating corruption.
・ Such cooperation will pursue high standard, people-centered and sustainable development. We will work together in line with our national legislation, regulatory frameworks, international obligations, applicable international norms and standards. We believe that relevant cooperation should be people-centered and conducive to inclusive quality economic growth and broad-based improvement of people's livelihood. We are committed to promoting sustainability in all its dimensions.
7. We start from the conviction that connectivity contributes to boosting growth, economic and social development, trade in goods and services, as well as investment and creating employment opportunities and better communication and exchanges among peoples. In this regard, promoting global partnership on connectivity, based on transparency, openness and inclusiveness, provides an opportunity for all. Today, through such partnership including the Belt and Road Initiative and other cooperation strategies, we resolve to promote international cooperation, at sub-regional, regional and global levels aiming at a brighter shared future and common prosperity. We support a universal, rules-based, open, transparent and non-discriminatory multilateral trading system with WTO at its core.
Strengthening Development Policy Synergy
8. To sustain common development, we welcome sound macroeconomic policies, encourage discussions with regard to Sustainable Development Agenda and will work together to enhance macroeconomic policy dialogue at the UN and other multilateral fora, and promote synergies among related development plans and connectivity initiatives based on the progress already made.
9. In this regard, we also emphasize the opportunities arising from the initiatives and cooperation frameworks, including, inter alia, the ACMECS Master Plan (2019-2023), the African Union including Programme for Infrastructure Development in Africa (PIDA), APEC Connectivity Blueprint, the Arab League, Association of Southeast Asian Nations (ASEAN) including Master Plan on ASEAN Connectivity 2025, ASEAN Smart Cities Network and ASEAN Initiative on Connecting the Connectivities, ASEM Pathfinder Group on Connectivity, BIMP-East ASEAN Growth Area, Central Asian Connectivity, Community of Latin American and Caribbean States (CELAC), the Dubai Silk Road Strategy, EU strategy on connecting Europe and Asia, EU-China Connectivity Platform, EU Eastern Partnership, Eurasian Economic Union, Eurasian partnership, Forum on China-Africa Cooperation (FOCAC), Greater Mekong Subregion (GMS), Global Infrastructure Connectivity Alliance, International G-Global Project, Lancang-Mekong Cooperation, Organization of American States, Pacific Alliance, Pacific Islands Forum, Union for the Mediterranean and those sub-regional and regional cooperation initiatives between all partners.
10. Determined to pursue trade and investment liberalization and facilitation, we aspire to further open our markets, reject protectionism, unilateralism and other measures that are incompatible with WTO rules. We highlight the importance of special and differential treatment in accordance with WTO agreements.
11. We recognize the importance of improving customs facilitation including by encouraging better cooperation and coordination of relevant agencies involved in border clearance, mutual assistance, information sharing and cooperation, streamlining customs and transit procedures. We encourage such facilitation to be consistent with the WTO Trade Facilitation Agreement and accompanied by efficient and effective controls to, inter alia, prevent illicit trade and fight fraud.
12. We call for strengthened cooperation on foreign direct investment and joint ventures in the context of our national laws and international commitments, and encourage an enabling and predictable environment for the promotion of investment and new business opportunities.
13. We intend to enhance cooperation in tax matters, encourage more agreements on avoidance of double taxation, and promote growth-friendly tax policies. To achieve these goals, we aim to work within existing international taxation cooperation frameworks.
14. We endeavor to forge inclusive and diversified global value chains, beneficial to all partners. We encourage greater cooperation on innovation, while protecting intellectual property rights. We also encourage the introduction of digital transport accompanying documents.
15. We support the development of sustainable blue economy and call for further developing maritime links and intensifying international maritime cooperation, including among ports and shipping industries, while sustainably managing marine and coastal ecosystems.