Canada, Japan vow to seek closer ties
Xinhua | Updated: 2019-04-29 09:56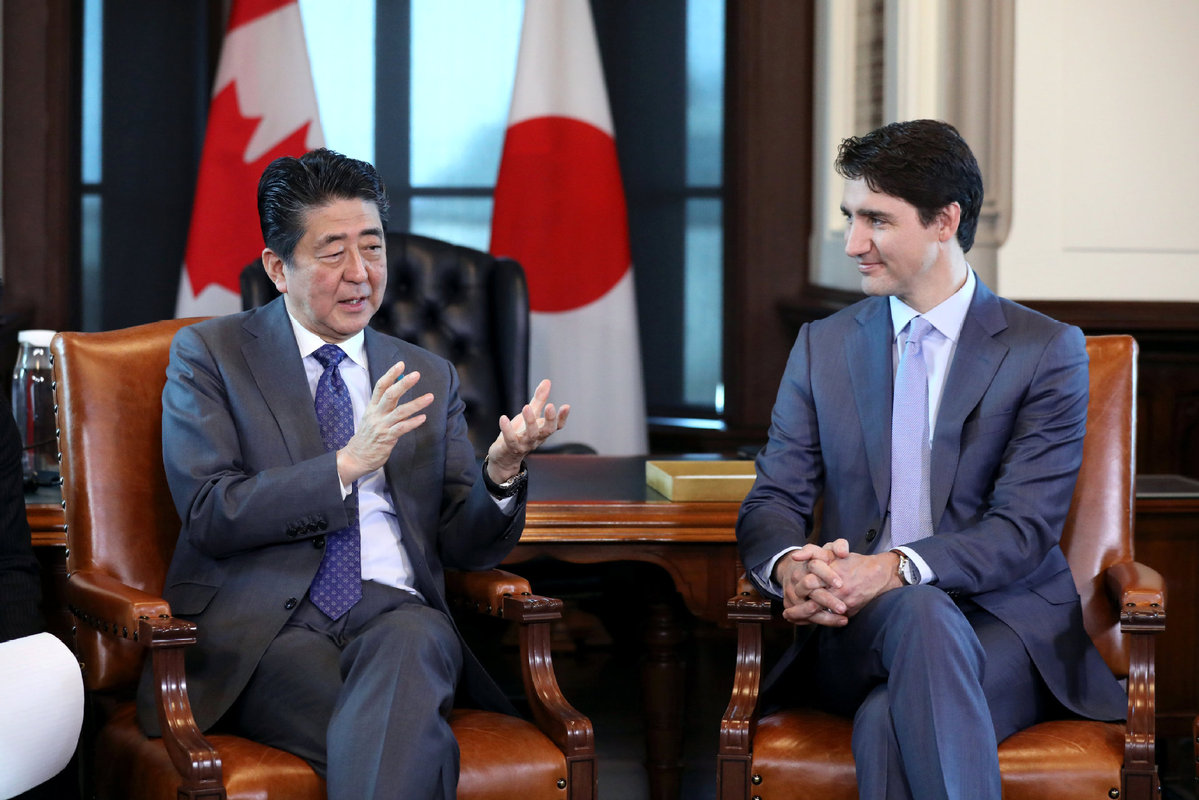 OTTAWA - Canada and Japan vowed to seek even closer ties between them, according to a news release from the Canadian Prime Minister's Office on Sunday.
During the meeting between Canadian Prime Minister Justin Trudeau and visiting Japanese Prime Minister Shinzo Abe, who arrived here Saturday, the two leaders re-affirmed their commitment to strengthen the strategic dialogue and partnership between the two countries.
They also signed the Memorandum of Cooperation between Invest in Canada and the Japan External Trade Organization, which will make it easier for Canadian and Japanese companies to work in partnership, and drive investment in both countries, and The Memorandum of Understanding between the National Research Council of Canada and the Advanced Telecommunications Research Institute International of Japan, which will support joint research and development in fields like robotics and telecommunications.
Japan is Canada's fourth-largest partner in trade and Canada's largest source of bilateral foreign direct investment in Asia.
In 2017, the Japanese direct investment in Canada stood at 29.6 billion Canadian dollars (about 22 billion US dollars).
There are more than 120,000 people of Japanese origin residing in Canada and approximately 300,000 Japanese and Canadians travel to each other's country annually.