Emperor Akihito abdicates, Japan embraces end of era
Updated: 2019-04-30 16:01
New era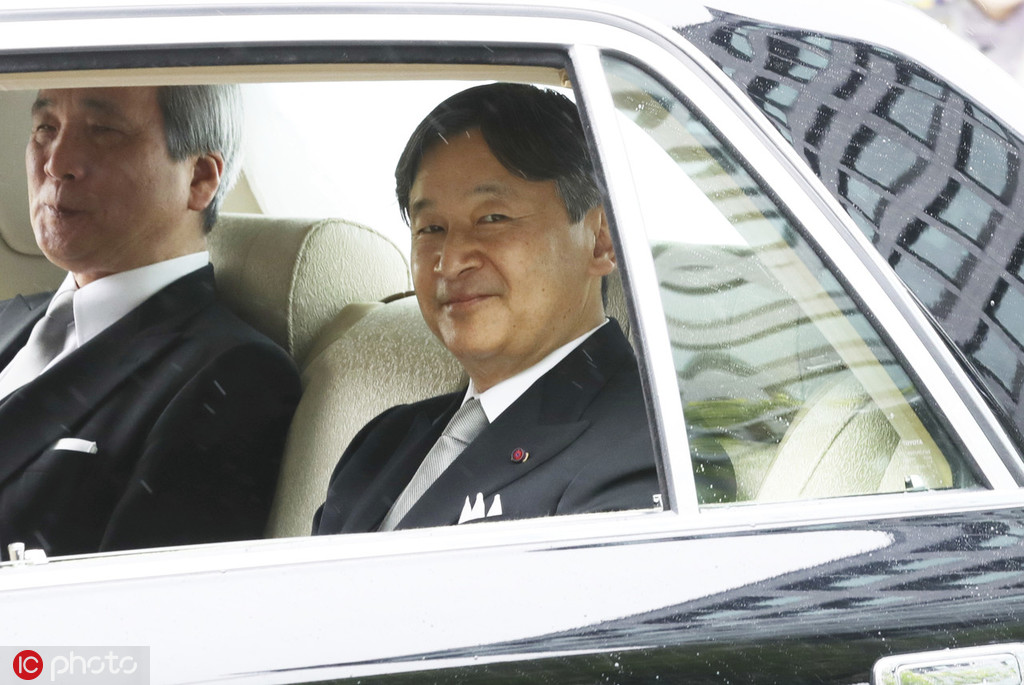 Era names, or "gengo" as they are known in Japanese, are used in Japan for the length of a monarch's reign.
The new era name, Reiwa, meaning beautiful harmony, was announced by the government on April 1.
New era names are usually announced after the accession of the new monarch, but the government decided to announce the new name in advance of the accession of the new emperor.
This was so companies and the general public had time to prepare for the change and disruption would be kept to a minimum.
The Japanese premiere at the time said that the government wanted to select a name that conveys the heralding of a "new era full of hope."
Abe said the new era name was decided upon as it connotes "people's hearts coming together beautifully to nurture a culture."
"The name Reiwa means that culture is born and grows when people come together and care for each other beautifully," Abe said.
He also said he hoped the new era ahead would be one that held great promise for the younger generations.
"Heisei," the name of the current era, means "achieving peace" and began on Jan. 8, 1989, the day after Emperor Hirohito, the current emperor's father died.
Japan's 85-year-old emperor, Japan's 125th according to the traditional order of succession, expressed his desire to step down, however, in a rare video message broadcast in 2016.
During the video message he expressed his concern that owing to his age he might not be able to fulfill his official duties.
A year later, the parliament passed a one-off bill enabling him to do so.
Xinhua/Reuters
Related reading:
Japanese Emperor Akihito's life in pictures
6 ways Japan has changed under Akihito