Models of Airbnb and hotels converging
By Zhang Ruinan in New York | China Daily | Updated: 2019-05-06 08:54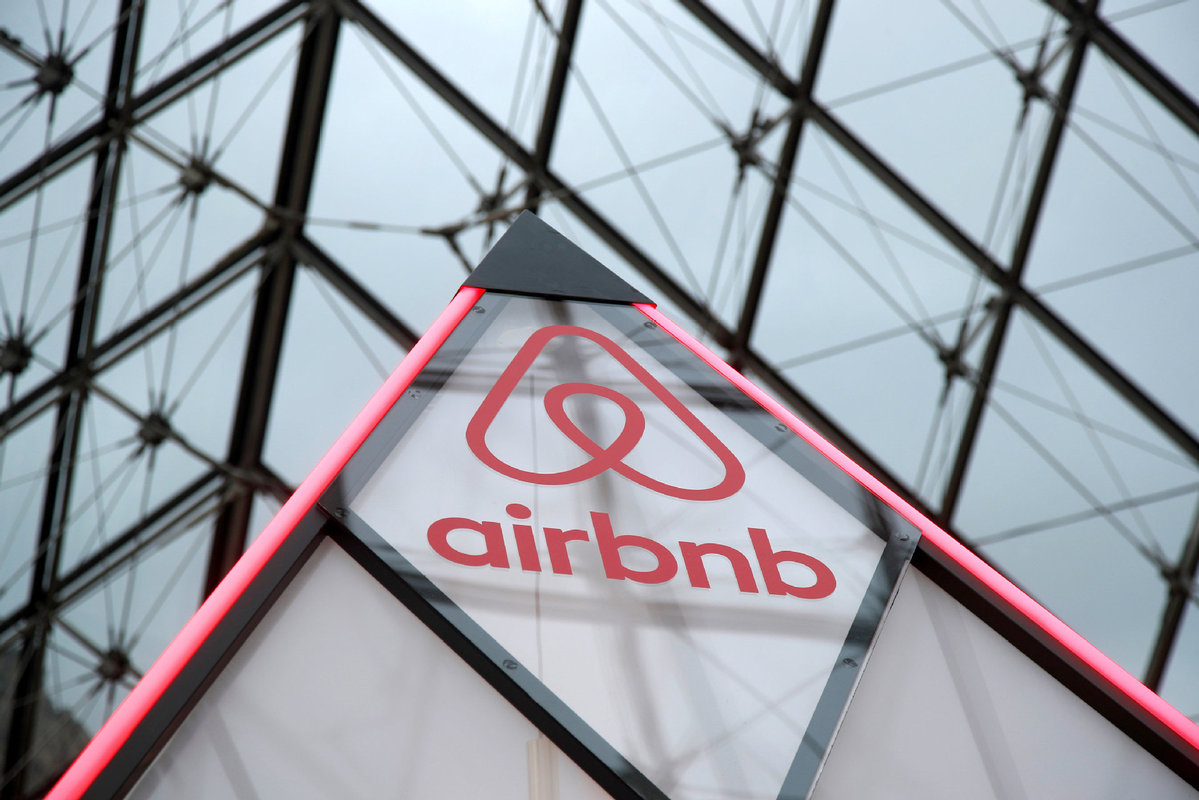 If you are visiting New York when the annual Christmas tree lighting takes place at Rockefeller Center and don't want to wait in the cold and stand among thousands of others, you might be able to rent an apartment-style suite overlooking the tree.
You'll have to wait a year or so, though, because that's when Airbnb Inc, a home-sharing service, hopes to rent out 200 suites on higher floors of the 33-story landmark building at 75 Rockefeller Plaza. The deal, which is still subject to approval from lenders and other parties, is being done between Airbnb and developer RXR Realty, which manages the iconic building.
Airbnb's deal with RXR would be its first to create a stand-alone Airbnb lodging in an office building in New York. It represents a shift in Airbnb's strategy to become more involved in the design and operation of short-term rental apartments, according to The Wall Street Journal, and is part of the company's effort to move into being an end-to-end travel distribution platform as it prepares for a possible initial public offering of shares, expected next year.
But as Airbnb unveiled the Rockefeller Plaza collaboration last week, one hotel group that is feeling the disruption to its business by the biggest home-sharing business and similar ones, simultaneously announced that it will start a new home-rental business.
Marriott, the owner of brands like Sheraton and Ritz-Carlton, plans to launch Homes & Villas, offering 2,000 luxury properties worldwide, ranging from a one-bedroom home for $200 a night to a castle in Ireland for $10,000 a night. It would become the first major US hotel chain to do so and would offer points and other rewards that it gives to hotel guests, according to the Journal.
Hospitality sector experts said the moves by Marriott and Airbnb show that the hotel and home-sharing industries are converging and that the lines between hotels and "homestays" are blurring.
"I think the trend is both hotel companies adding more home-sharing products and brands, whereas Airbnb and other home rental platforms are becoming more hotel-like," said Makarand Mody, an assistant professor of hospitality marketing in the School of Hospitality Administration at Boston University.
"So, there's sort of this convergence of business models where both of these sides realized they're in the accommodation space - lodging," he said, adding that whether they provide in the form of someone's home or in the form of more standardized hotel rooms, they are selling the space and experience.
"At the end of the day, they have to think of themselves as distribution platforms," said Mody. "And the way a platform makes money is through volume and through strong networks and partnerships."
One reason for the convergence is the rising demand for home-sharing. The global hotel business is still about $500 billion, or more than three times the size of the home-sharing sector. However, home sharing is growing twice as fast, at about 20 percent a year, according to an industry report.
Revenue per available room, a common hotel performance metric, fell by 2 percent in 10 major US cities since Airbnb emerged in 2008, according to a recent study conducted by Mody and his colleagues.
Both hotel chains and Airbnb now deal with heightened scrutiny and local restrictions on short-term rentals from city lawmakers.
In New York, it's illegal to rent an apartment for anything less than 30 days without the permanent tenant present. That means potentially as many as one-third of the estimated 55,000 Airbnb listings in New York are illegal, according to city officials and fair-housing advocates.
Since 75 Rockefeller Plaza and other RXR buildings are zoned for commercial use, transforming some floors into accommodations may mean they face fewer of the legal complications that have caused headaches for Airbnb hosts in New York apartment and condo buildings, according a Wall Street Journal report on the deal.