One lucky man
By Justin Mandelbaum | chinadaily.com.cn | Updated: 2019-05-07 04:27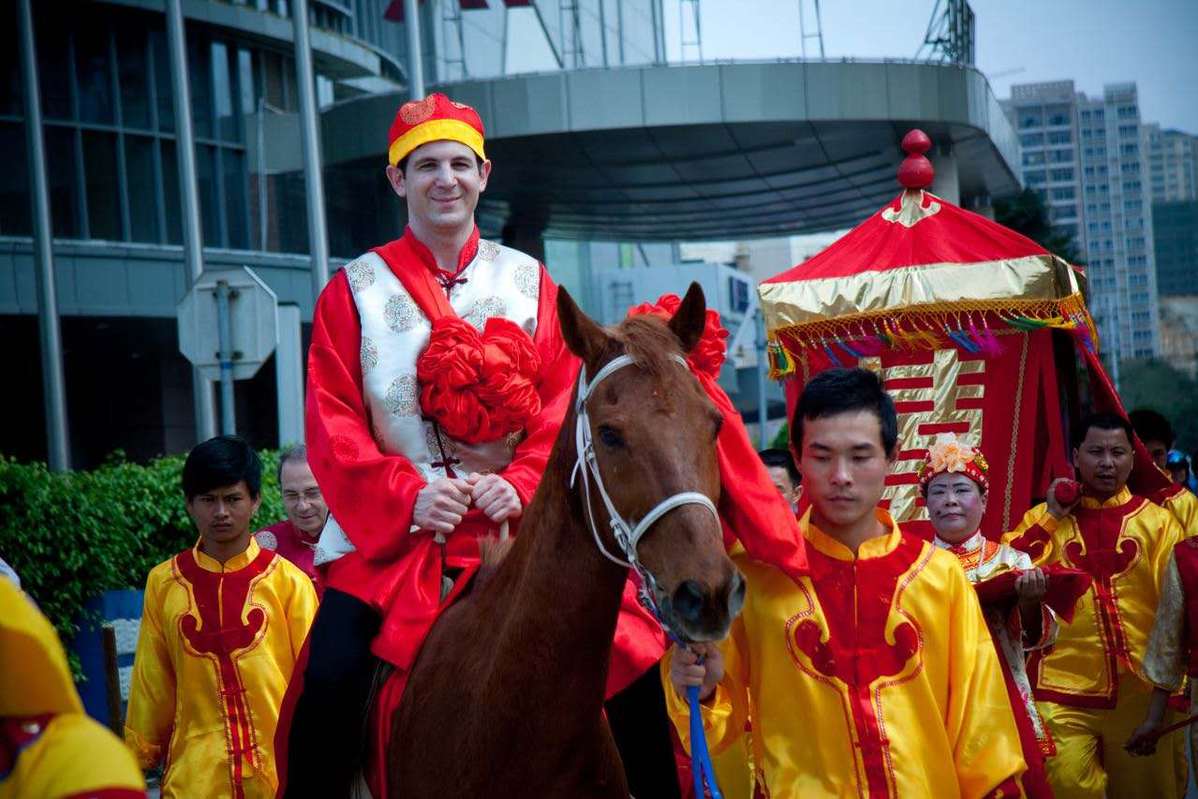 I became interested in Chinese culture from a very young age, ever since my dad bought me a silk robe during one of his buying trips to Hong Kong. In high school, I learned Japanese, which was then the only East Asian language course offered. My friends and I ate Chinese food all the time and it was my favorite cuisine. But there's one thing that I never imagined would happen: marrying a Chinese in an authentic Chinese wedding.
Shortly after moving back to my hometown in Iowa in 2010, I attended a social event for young professionals where I met Lijuan, a smart, beautiful young Chinese woman whom I quickly fell in love with. Growing up in an entrepreneurial family just as I did, Lijuan and I not only had many similar experiences, but also shared a deep love for life and adventure. I knew I wanted to spend the rest of my life with her.
Our wedding took place on May 7, 2011, in Lijuan's idyllic hometown in Guangxi, southwestern China. I had been told about the "traditional gigs" without which a local wedding is never complete. But nothing had quite prepared me for what was to come!
One day before the ceremony, I went to the countryside to meet my ride, a horse that belonged to a locally-bred stock. It was the smallest horse I'd ever seen! Would she crumble under my weight? I couldn't help worrying. But I was repeatedly assured by my Chinese friends that the horse, although relatively short in height, was exceptionally stout. After all, she was a movie star!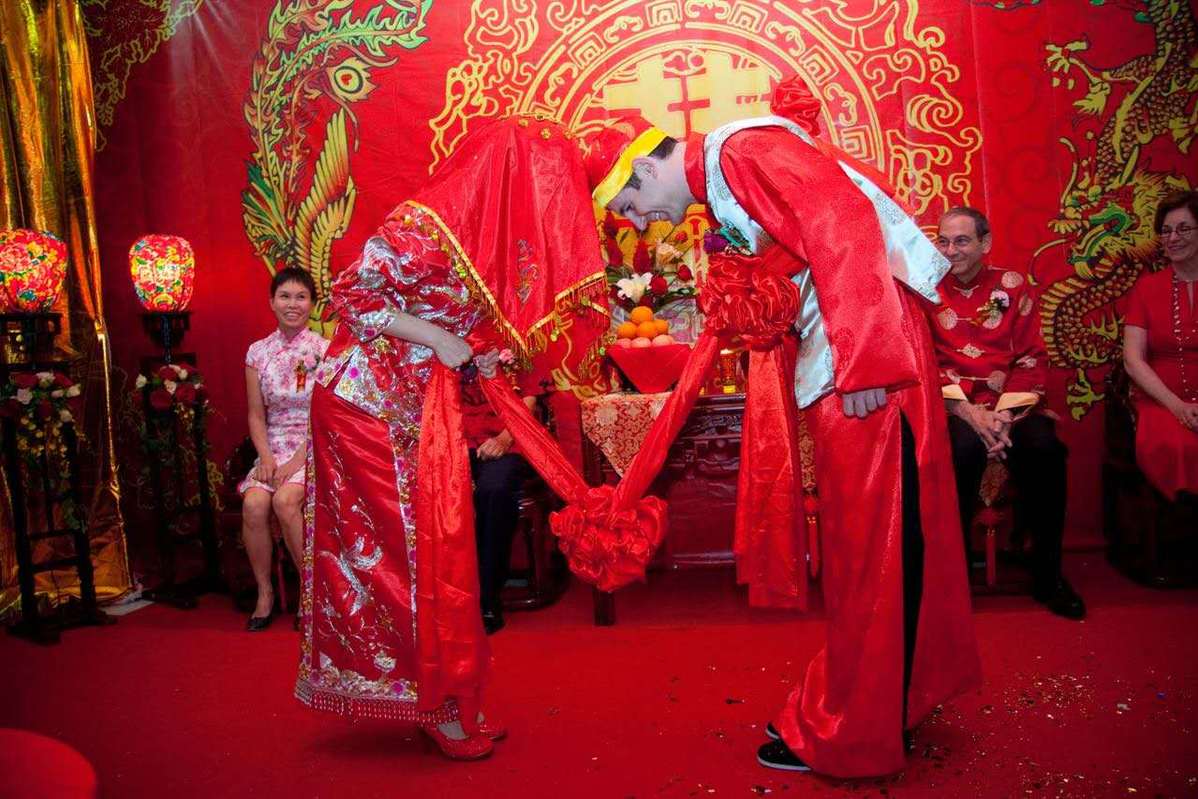 The next day, I sat on that horse's back while she walked nonstop in 90-degree heat for what seemed like several hours, traveling an incredible distance before arriving at our destination. The horse was sweating and not moving so fast by the end!
Throughout the "journey", we became the absolute focus of attention as passers-by watched in shock and bemusement: never before had they seen a big American boy, with green eyes and curly hair, riding a horse on a Chinese street, decorated with red flowers and streamers. The contrast was rendered even more sharply by the high-rises in the background.
But my "travails" didn't stop there. After arriving at the bride's home, I was initially barred from entry and had to bribe my way inside! The ultimate test was a search for my bride's wedding shoes, which they had certainly hidden somewhere. I managed to spot only one despite all my efforts, but eventually passed the test thanks to the help of my best man.
After bowing to the parents, I was finally able to take a close look at my beautiful bride in her exceptional traditional Chinese wedding gown, heavily embroidered and beaded. With a fan, I gently uncovered the red veil on her head.
"She's the right one!" I said.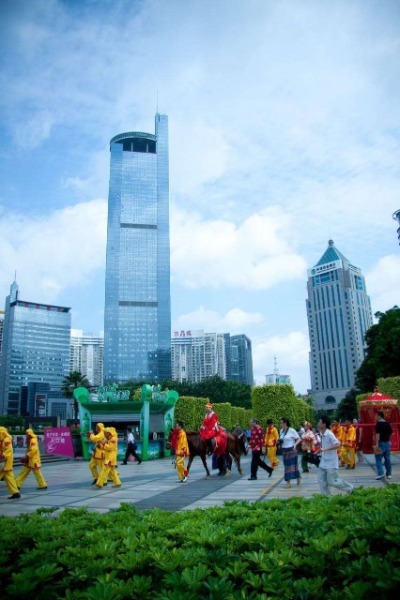 When night fell, the banquet started. I drank wine, and ate peanuts and dates, both symbols of a big prosperous family in traditional Chinese culture.
In a few days, my wife and I will be celebrating our eighth wedding anniversary, this time witnessed by our adorable daughter. Of course eight is a lucky number in China.
And I am indeed one lucky man!