Six provinces post double-digit growth in retail sector
By Yu Xiaoming | chinadaily.com.cn | Updated: 2019-05-07 11:17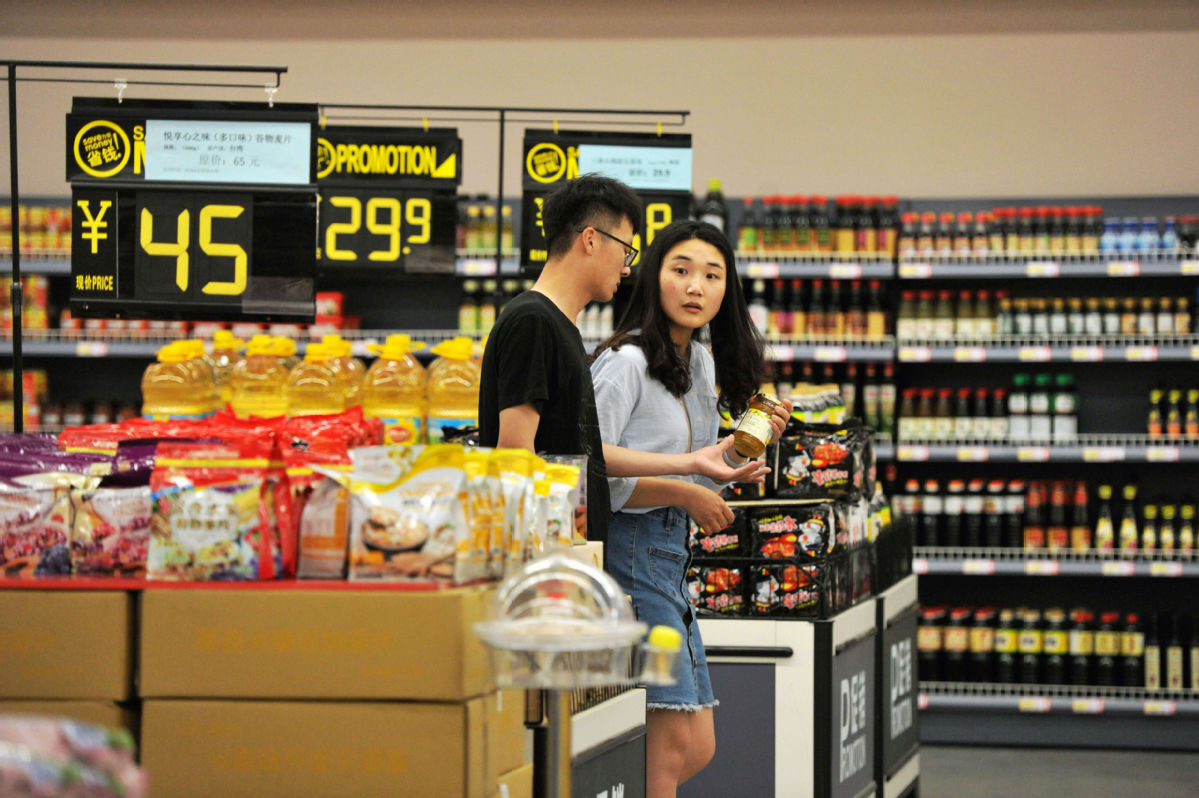 Of China's 31 provinces, municipalities and autonomous regions, 10 saw their retail sales numbers exceed the national average growth rate of 8.3 percent during the first quarter, Economic View reported.
Six recorded double-digit growth. Anhui, Jiangxi and Yunnan provinces tied for the first place in the first three months, all posting growth rate of 11.1 percent, followed by Fujian province (10.8 percent), Hubei province (10.5 percent) and Henan province (10.4 percent).
China's retail sales of consumer goods rose 8.3 percent year-on-year in the January-March period, quickening from the 8.2-percent rise seen in the first two months, according to the National Bureau of Statistics.
During the first quarter, the national economy operated smoothly, with improving market expectations and more positive factors, Gao Feng, spokesman of the Ministry of Commerce, said, adding the consumer market is expected to maintain its stable trend in the future.
During the period, first-tier cities recorded slower growth in retail sales. Beijing saw retail sales of consumer goods rise 3.8 percent year-on-year to 275.34 billion yuan, while in Shanghai retail sales totaled 327.6 billion yuan, up 6.3 percent year-on-year. Shenzhen and Guangzhou saw a growth rate of 7.5 percent and 7.7 percent, respectively.
The structure of consumption can be divided into the consumption of goods and the consumption of service. The former is included in retail sales of consumer goods, while the latter is excluded. In first-tier cities such as Beijing and Shanghai, service consumption usually has a bigger share, Yang Chang, senior economist with Zhongtai Securities said.
Residents in first-tier cities, with higher income level, have lower demand for durable consumer goods such as food. That reflects consumption structure is changing, as they are spending more money on goods and services other than food.
Vice-Minister of Commerce Qian Keming earlier said China's service consumption saw rapid increase over the past few years, while the growth in goods consumption slowed down. It's a basic economic rule, also a trend of consumption structure upgrade.
Meanwhile, residents in first-tier cities usually faced high pressure in purchasing houses, which is likely to slow down consumption demand, added Yan Yuejin, a researcher with the property research agency E-house China R&D Institute.