China's IPR protection efforts bear fruit for foreign enterprises
By He Wei in Shanghai | chinadaily.com.cn | Updated: 2019-05-09 12:18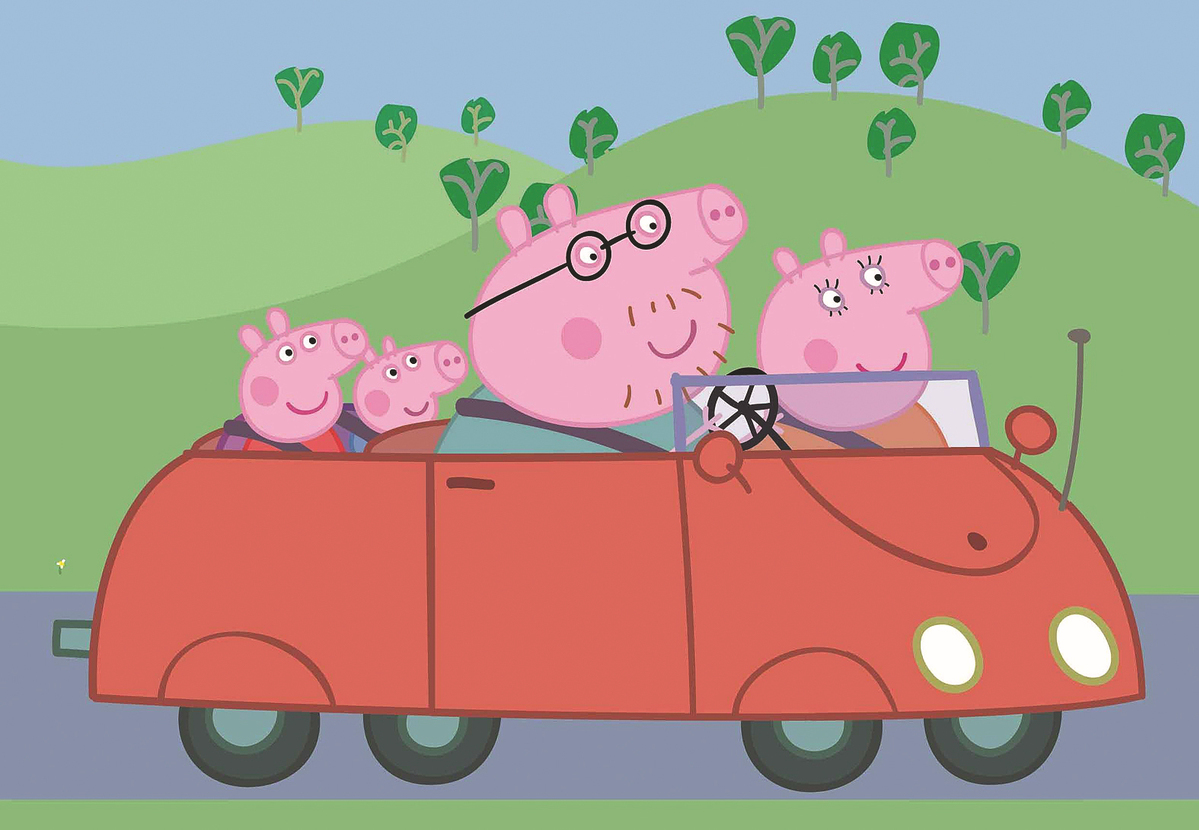 China's constant improvement of intellectual property rights protection is a huge boon for popular foreign IPs like Peppa Pig to ride the country's consumption boom, according to an executive from the trademark's owner Entertainment One UK Ltd.
"There has been a very positive trend in China," said Tim Pfeiffer, the company's senior vice-president of business affairs. "Our cooperation with the China Trademark Office has been very encouraging and we are more than happy to cooperate further."
Beijing's efforts have shown that it is serious about enforcing IPR protection to safeguard justice and social stability. Chinese courts have resulted in a 42 percent surge in intellectual property rights cases in 2018, according to the work reports of the Supreme People's Court and the Supreme People's Procuratorate that were submitted to the country's annual national legislative session in March.
The success case of Entertainment One in defending the Peppa Pig copyright was highlighted in the report.
Last year, the Hangzhou Internet Court ruled in favor of Entertainment One which identified the infringement of the Peppa Pig copyright by two Chinese companies. These companies were subsequently ordered to cease production and sales of their toy kitchen sets that featured the image of Peppa Pig. They were also ordered to pay a combined 150,000 yuan ($22,150) in fines.
"As we are still a relatively new brand in China, the biggest achievement is to have made such an impact on piracy in such a short space of time," Pfeiffer said.
First broadcast in the UK in 2004 and formally introduced in China in 2015, the cartoon chronicles the adventures of Peppa, her family and friends. The latest trailer for the theatrical release of the Peppa Pig generated more than 1.5 billion views in China, according to company statistics. Its popularity has generated a raft of toys, clothes and other spin-off products. Counterfeits are also rife.
In a bid to protect its IPR, Entertainment One has also entered an anti-counterfeiting alliance initiated by Chinese e-commerce giant Alibaba that sees more than 130 brands from home and abroad share information and technical support as well as pool their resources to combat piracy.
According to Matthew Bassiur, vice-president and head of global IP enforcement at Alibaba Group, the company uses algorithms to identify and remove infringing items before they can even get on the e-commerce platform. Alibaba also issues alerts for products with a significant number of customer complaints and investigates its manufacturing, distribution and supply chain.
Pfeiffer noted that tackling piracy can be time intensive and costly but the company stands to "reap longer-term benefits in both stopping current infringement and deterring future ones".
"What is clear is that the Chinese authorities appreciate the challenges we face as a brand, and that they are increasingly willing to assist where possible to support the protection of our IP," he said.