Some UK coastal areas may be lost to flooding due to global warming
By Earle Gale in London | China Daily Global | Updated: 2019-05-10 00:20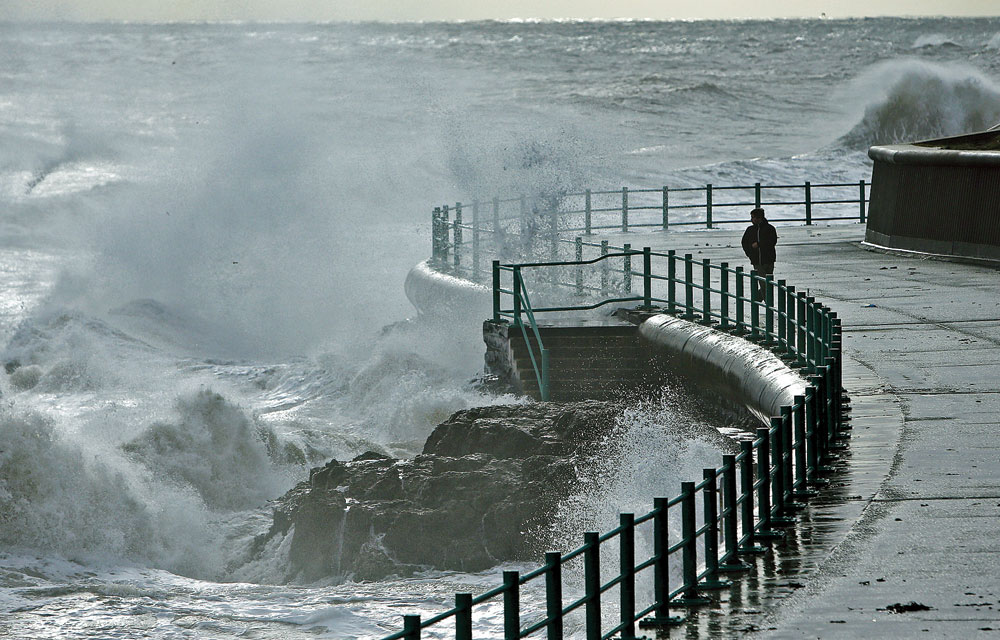 Some seaside villages in England may be moved inland, or to higher ground, because of the flood risk from global warming, the nation's Environment Agency warned on Thursday as it began consulting with stakeholders ahead of developing its new flood-risk strategy.
The agency, a public body responsible for protecting and enhancing the environment in England, said global temperature rises of, on current estimates, between 2 C and 4 C by the year 2100 will trigger increased coastal erosion and excessive rain.
The agency said sections of coastline and riverbank will need to be reinforced but other areas will be indefensible and may be lost to rising water levels.
Emma Howard-Boyd, the agency's chairwoman, said the anticipated rise in global temperatures is far higher than the target called for by the Paris agreement — 1.5 C above pre-industrial levels.
"The coastline has never stayed in the same place and there have always been floods," she said. "But climate change is increasing and accelerating these threats … We can't win a war against water by building away climate change with infinitely high flood defenses."
The agency believes it is time to "apply a different philosophy" in which "climate resilient" communities are built alongside natural flood barriers, the Guardian newspaper reported.
Homes in at-risk areas should be constructed with the flood risk in mind and feature such things as electric wiring far above floor-level, flood doors, and stone floors.
"Despite our collective best efforts, we will not always be able to prevent flooding and coastal change happening," Howard-Boyd said. "So, we need to be better at adapting to living with the consequences — for example, by designing homes that can be restored quickly after they've been inundated with water, or potentially moving communities out of harm's way."
The agency says around 1,600 kilometers of coastline are at risk of erosion from the sea. A recent report from the Committee on Climate Change, a panel that advises the government, said up to 1.5 million properties in England could be at risk of flooding by the 2080s. The Environment Agency says it will cost around 1 billion pounds ($1.3 billion) a year to build traditional flood and coastal defenses to meet that threat.
Former Conservative Party minister John Gummer, who now chairs the Committee on Climate Change, said last week the British government should immediately set a legally binding target of cutting greenhouse gas emissions to zero by 2050 in a bid to fight global warming.
Therese Coffey, the government's environment minister, told the BBC flooding and coastal erosion can have "terrible consequences" for people, businesses, and the environment.
"That's why we are already providing 2.6 billion pounds over six years, delivering more than 1,500 projects to better protect 300,000 homes," she said. "The threat of climate change will mean an increasing risk and preparing the country is a priority for the government, and the nation as a whole."
Friends of the Earth added: "Smarter adaptation and resilience building, including natural flood management measures like tree-planting, is undeniably important but the focus must be, first and foremost, on slashing emissions so that we can avoid the worst consequences of climate chaos in the first place."