Coffee's bitterness makes sweet addition to farmers' incomes
By XU JUNQIAN | China Daily | Updated: 2019-05-10 09:13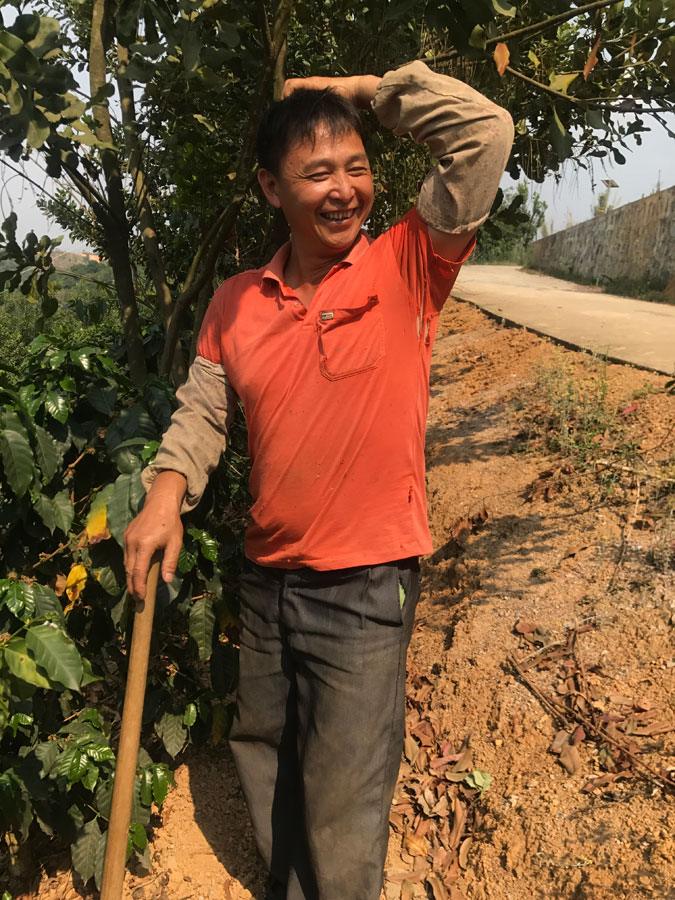 Forty-four-year-old Zhao Jiadong prefers his coffee served black.
"People like us who have gone through a bitter life no longer feel bitterness on the tongue," said Zhao, a coffee farmer in Mangshi, in the Dehong Dai and Jingpo autonomous prefecture of Yunnan province, bordering Myanmar.
Zhao is one of some 300,000 in Dehong. Nearly 98 percent of the coffee beans in China are grown in Yunnan.
Over the past two decades, the beans, handpicked by the likes of Zhao, have made China-a historically tea-drinking and cultivating nation-one of 21 countries in the world claiming annual production of more than 100,000 metric tons of the crop. The cultivation area in China surpassed 1.2 billion square meters in 2018, yielding 140,000 tons of beans annually, about 1.5 percent of the global total, according to the Coffee Engineering Research Center in Mangshi.
The beans also provide an important source of revenue for the poverty-stricken region, where average annual per capita income was once below 3,200 yuan ($470), while the national average in 2018 was 28,000 yuan.
Sharing a similar latitude and climate as renowned coffee-producing regions, such as Columbia and Jamaica, Yunnan is believed to be the first place in China to grow the beans-beginning with a French missionary in the late 19th century. However, it was not until the 1980s, when global conglomerates like Nestle made pioneering entries into the country, that coffee became widespread in the region, gradually replacing other crops, such as sugar cane and rubber because of its high profitability.
Today, the province is home to China's own coffee-producing giant, Hogood. Started as a supplier to Nestle and Starbucks in the 1990s, the company decided to promote its own brand at the turn of the century by collaborating with hundreds of thousands of farmers in the province.
With a manufacturing line capable of producing 33,000 tons of instant coffee annually, the company posted 3.2 billion yuan of sales last year.
"It's not only about bringing more cash to each farmer by introducing him to this or that crop. More important is creating a stable and sustainable source of income for them by connecting them with companies, like urbanites with payroll," said Zhao Bin, director of the commerce department in Mangshi.
Hogood, along with other local coffee processing and trading businesses, promises to purchase all the coffee beans grown by individual farmers at a minimum floor price, regardless of the commodity price in the global market.
Zhao, the farmer, reaped upward of 30,000 yuan from his 2-hectare coffee plantation last year, more than triple what he made from growing sugar cane seven years ago.
The father of four, two of whom may be "smart enough to make it to college", plans to double his coffee plantation next year to save for tuition and fees.