Stevo Pendarovski sworn in as North Macedonia's new president
Xinhua | Updated: 2019-05-13 09:04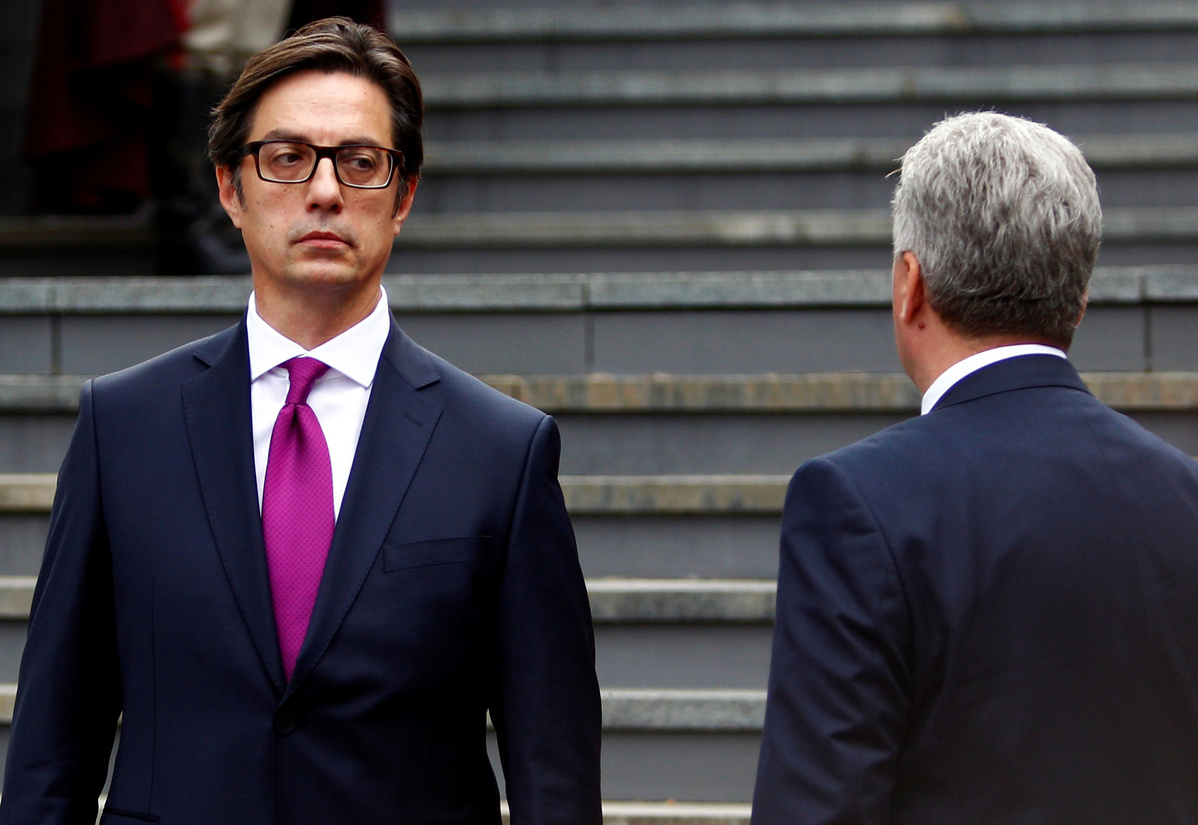 SKOPJE -- Stevo Pendarovski was sworn in on Sunday as North Macedonia's new president during a Parliament session, starting his five-year mandate.
Addressing the inauguration ceremony, Pendarovski vowed to fight against the division in society, protect the rights of political minority, make maximum efforts for the country to join the European Union and NATO, and to focus on inter-ethnic relations.
"I want to publicly say and commit myself that I will be the President of all citizens, not just to those who voted for me," Pandarovski said after taking presidential oath.
"It is time to heal the open wounds of our recent past and to start reconciliation process of the civil society, as this is our only homeland," said Pendarovski, who promised to extend his hand to the opposition for cooperation.
The inauguration ceremony was attended by government officials, army representatives, religious leaders, lawmakers, diplomatic corps, representatives of international organizations and foreign guests.
Pendarovski, a joint candidate of the governing coalition of Social Democratic Union Party (SDSM) and Democratic Union for Integration (DUI), won with 51.66 percent of the votes in the second round of the presidential elections held on May 5.