Shanghai looks to boost foreign investment
By Zhou Wenting in Shanghai | China Daily | Updated: 2019-05-14 09:46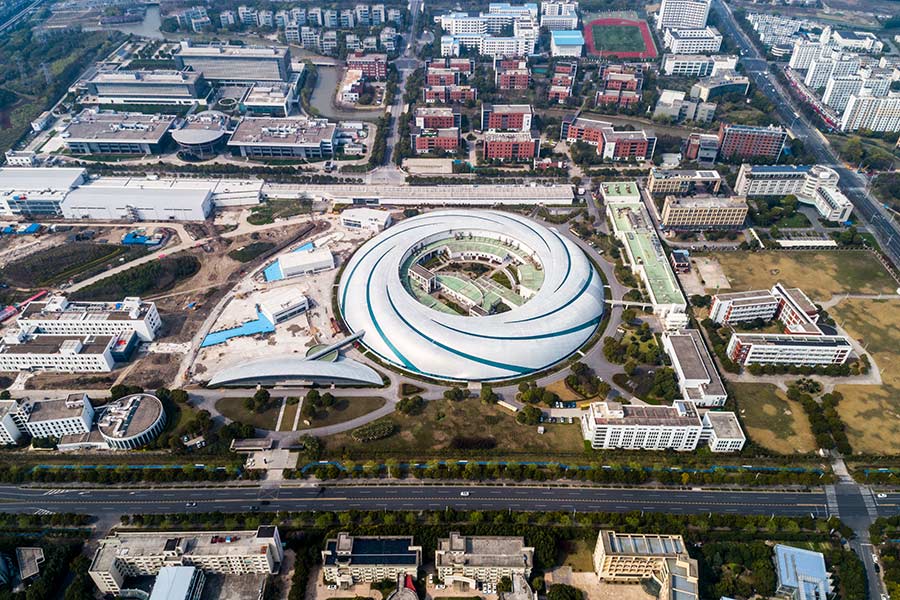 City seeks to attract more entrepreneurs in bid to become global hub for science and technology by 2030
Pierre Angot from France, who graduated from the Master of Finance program at Shanghai Advanced Institute of Finance at Shanghai Jiao Tong University in 2016, started a business specializing in blockchain in the city five months ago.
Angot, 26, had returned to France for further studies and started a company specializing in e-health after graduation, but realized that it would be a better choice to come back to China.
"Technologically, China is a good place and the global leader in artificial intelligence innovation. The Chinese government is pushing forward developments and progress in blockchain technology," said Angot, who co-founded his business with two other expats from Germany and the United States.
"Data-based research in China is easier, and the Chinese market is much bigger than Europe. When you start a business in the country, even if you are in a niche market, it's big compared to France or Europe," he said.
The number of foreign graduates from Chinese universities choosing to stay in Shanghai to pursue entrepreneurial plans has risen since policies were unveiled in mid-2015 to encourage such practices amid Shanghai's progress in achieving its goal of becoming a global hub for science and technology by 2030.
International students who have graduated from universities on the Chinese mainland can apply for a two-year residence permit by presenting a graduation certificate and a business plan or proof that they have established a startup in the city.
The city also began to issue entrepreneur visas to graduates from well-known overseas universities two years ago. The visa allows them to stay in the country for a year while they set up a business.
"As such visa types continue to play a role in helping expats carry out their venture plans in Shanghai, the city has basically formed an environment to attract global talent to showcase their innovative capabilities," said Lin Qian, general manager of Kudosbay, a startup service provider for foreigners based in Shanghai's Songjiang Economic and Technological Development Zone since 2017.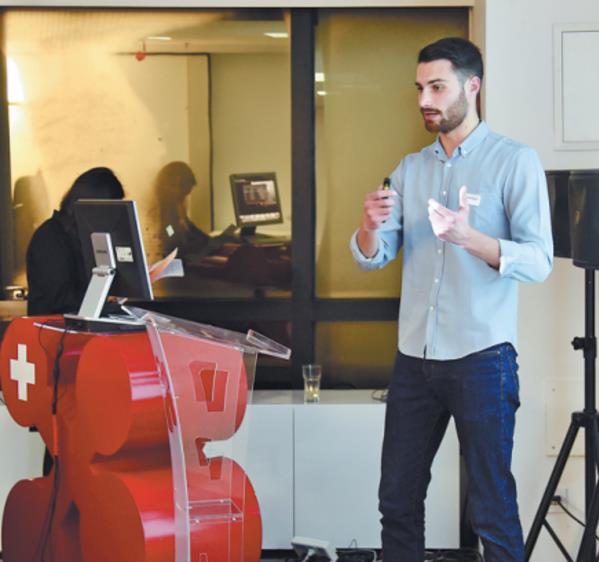 Yang Jianrong, director of the Council for the Promotion of International Trade Shanghai, said he believed an increasing number of talented foreigners would opt to start their careers or implement business plans in the city, especially as the city grows into a global leader in economic, financial, trade, shipping, research and cultural center.
"This trend will continue as Shanghai unveils measures to grant foreigners easier access and reduce application times for permanent resident permits in order to attract talented people from around the globe to join in its mass entrepreneurship and innovation," he said.
Muddassar Sharif from Pakistan started his business specializing in automated machine learning registered in the China (Shanghai) Pilot Free Trade Zone a year ago.
"Currently companies have data but are lacking people with expertise to enable them to use it. So we use virtual data scientists to help them," said Sharif, who is in his final year studying data science at Shanghai New York University.
He said it was the right time to start such a business in China because the industry is ready for the change in data and technology and needs data analysis.
"Moreover, retail companies are our key clients and there are many of them in Shanghai," he said.
Sharif, 23, said the good relations between the two countries make it easy to hire Chinese employees and get connected to local communities and industries.
Official figures for the number of businesses initiated by expats in the city are not available, but there are about 600 such companies in Yangpu district, the municipality's demonstration zone of mass entrepreneurship and innovation.
Official statistics show that more than 210,000 expats hailing from 167 countries and regions are working in Shanghai, the largest number among Chinese cities and accounting for nearly 25 percent of the national total.
Incubation drive
Incubators have helped some foreign entrepreneurs in the city push forward their business plans.
Angot said an incubator helped him and his co-founders apply for and obtain entrepreneur visas.
"It also introduced us to the right business opportunities and helped us build more connections with the industry," he said.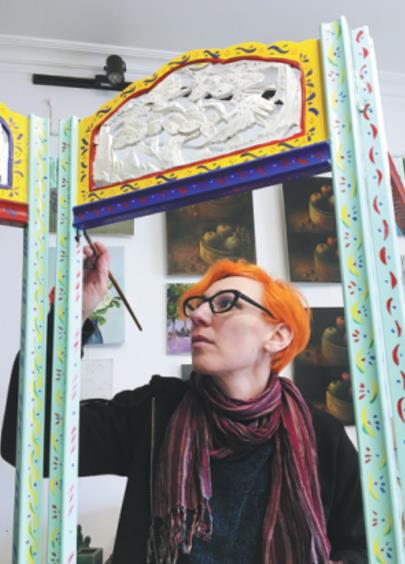 Barbara Vaccaro from Italy, who started her business Barbara Art Studio in a Songjiang district-based incubator in January, said that while she and her husband are not high-level experts with knowledge of preferential policies, the process went smoothly.
"The incubator helped me understand all the paper work for the license and visa application. We got the business license within two weeks, which was incredible and much more efficient than the European practice," said Vaccaro, who relocated to Shanghai six years ago and has been amazed by the burgeoning local art market and the speed with which new art museums have opened in the past years.
Vaccaro said she plans to stay in the city for a long time, adding that her son goes to a local kindergarten and speaks perfect Mandarin.
She said she believed that state visits and more frequent people-to-people exchanges will improve relations between the two nations. Chinese President Xi Jinping took a three-nation European tour to Italy, Monaco, and France in March.
"In the past, when Chinese people learned I'm from Italy, they talked about Rome and pizza to me. But now I believe we both understand that we can really work together to facilitate cultural, trade and commerce exchanges," she said.
Lin from Kudosbay, where 500 enterprises mainly involved in international service and product trade have gathered, said Shanghai aims to have 800,000 foreigners among its permanent residents by 2035 and one key to achieving the target lies in the attractiveness of the services of agencies, including incubators.
"Incubators should not only provide free internet and space. Instead, we should address actual difficulties from explaining government policies and social security regulations to advising how to overcome cultural barriers and talk to Chinese business collaborators effectively," he said.
So far the city has granted talent visas to foreign entrepreneurs whose business fields are included in the city's current catalog of high-tech industries. Some experts suggested that the city should also grant such visas to those in the emerging service sector, such as cultural creativity, new media, and financial technology.
"I suggested that authorities organize an expert panel to evaluate such startups in terms of their innovative features, innovative levels and talent standards," said Huang Yejing, a researcher with the Institute of World Economy affiliated with the Shanghai Academy of Social Sciences.
"If they are qualified, they can also register in an incubator with preferential support and be granted talent visas," she said.
Lin said that the expat entrepreneurs' experience, cultures, networks and knowledge will benefit the city's development by promoting diversity.
"That's why even if a Chinese person and an expat work on the same business plan, they usually take completely different approaches and end up with different solutions and products. Such differentiation is desirable amid China's business network development," he said.