Saudi Arabia oil facilities attacked, US-Iran tensions flare
Updated: 2019-05-15 04:00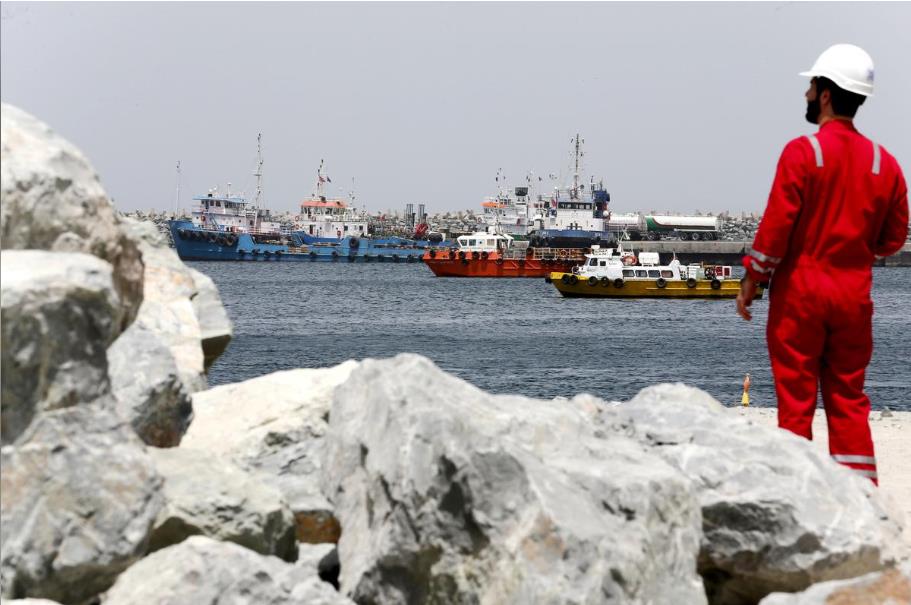 RIYADH/DUBAI - Saudi Arabia said armed drones struck two oil pumping stations in the kingdom on Tuesday in what it called a "cowardly" act of terrorism two days after Saudi oil tankers were sabotaged off the coast of the United Arab Emirates.
The attacks took place against a backdrop of US-Iranian tension following Washington's decision this month to try to cut Iran's oil exports to zero and to beef up its military presence in the Gulf in response to what it said were Iranian threats.
However, US President Donald Trump denied a New York Times report that US officials were discussing a military plan to send up to 120,000 troops to the Middle East to counter any attack or nuclear weapons acceleration by Iran.
"It's fake news, OK? Now, would I do that? Absolutely. But we have not planned for that. Hopefully we're not going to have to plan for that. And if we did that, we'd send a hell of a lot more troops than that," Trump told reporters.
Iran's Supreme Leader Ayatollah Ali Khamenei said there would not be war with the United States despite mounting tensions over Iranian nuclear capabilities, its missile program and its support for proxies in Yemen, Iraq, Syria and Lebanon.
"There won't be any war. The Iranian nation has chosen the path of resistance," he said in comments carried by Iran's state TV. He repeated that Tehran would not negotiate with Washington over Iran's 2015 nuclear deal with major powers.
Trump withdrew the United States from the pact a year ago and has increased economic sanctions on the Iranian government. Tehran had agreed to curb its uranium enrichment capacity, a potential pathway to a nuclear bomb, and won sanctions relief in return under the accord signed during the administration of Trump's predecessor Barack Obama.
The Trump administration's sanctions are designed to choke off Iran's oil exports, its main source of revenues, in an effort to force Iran to accept more stringent limits on its nuclear and missile programs.
US national security agencies believe proxies sympathetic to or working for Iran may have sabotaged the tankers off the UAE coast rather than Iranian forces themselves, a US official familiar with the latest US assessments said on Tuesday.
Reuters