Ohio company spreads mustard brand to China
By PAUL WELITZKIN in New York | China Daily Global | Updated: 2019-05-16 02:30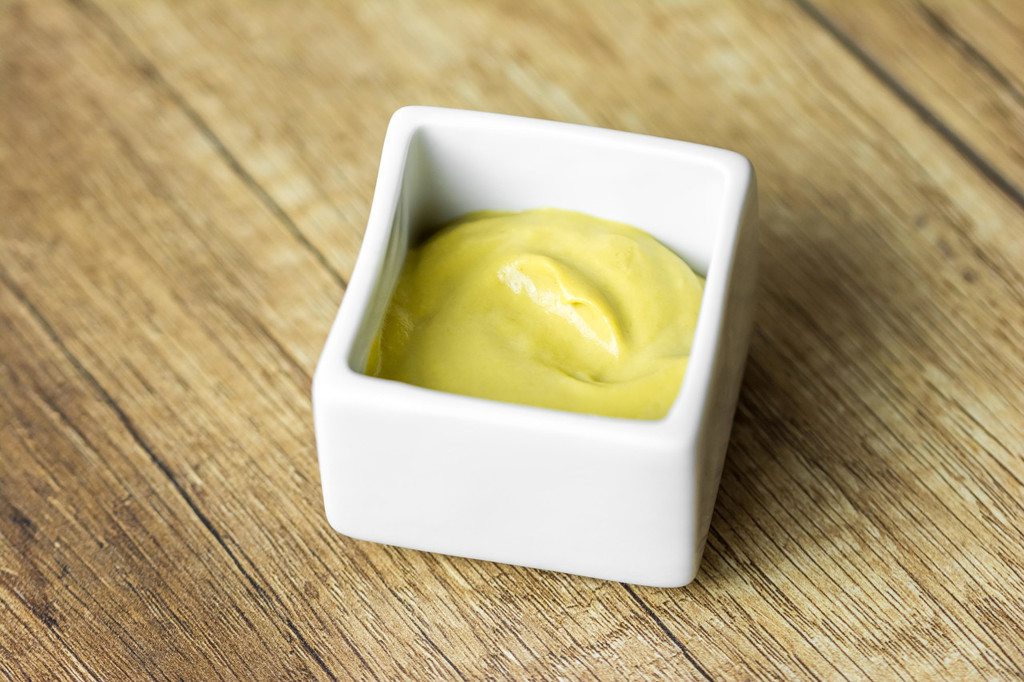 A US company that has been in business for more than a century is sending one of its distinctive products to Chinese consumers.
The Woeber Mustard Co is now selling its American yellow mustard in China, adding to a list of foreign markets that feature the firm's products.
"We have been selling internationally for over 15 years. We are in the Middle East, England and the Far East, including South Korea," said Christopher Woeber, director of operations for the Springfield, Ohio-based company. "About 15 percent (of company sales) are from overseas.
"China is such a big market and represents a good opportunity to see if some of our products will do well there," he continued.
Woeber's was started in 1905 by Carl Woeber, who went to Springfield from Germany. He made mustard from family recipes in his kitchen and sold them by horse and buggy. Woeber's remains a family owned and operated company today.
"We do everything from personal portion products on up to tankers of products," Christopher Woeber said.
The company specializes in mustard, horseradish, mayonnaise, dips and lemon juice. All products are made at a plant in Springfield, and Woeber's has about 200 employees.
In the US, mustard is used on hamburgers, hot dogs, sausages and sandwiches. Christopher Woeber expects Chinese consumers to also use it on meats and sausages. "They also use (mustard) on salads, and our yellow mustard is also known as salad mustard," he said.
The mustard sold in China will taste the same as the one sold in the US, said Christopher Woeber.
Woeber's has partnered with XL Global, a China-based broker.
"They will bring the products into China and they will distribute it in the country. XL will sell through Alibaba and other digital platforms," Woeber said. XL also will work on getting shelf space in China's retail stories for the products.
Rick Schmidt worked at Woeber's for 15 years and helped the company establish a presence in overseas markets. Some of the challenges American companies face in entering a foreign market include logistics and the cost of product distribution, packaging including whether labels will be bilingual, and adapting to a country's regulations, he said.
Schmidt said it will take a sustained effort to build sales in China. He said Woeber's is basically creating a market for its products.
"It's no different when you go into any country and throw a flavor profile (into the market) that they are not used to," he said. "It's like when Sriracha (a sauce started in Thailand) was introduced in the US. We didn't know what it was, but it caught on."
Allison Malmsten of Daxue Consulting in China said mustard is not a new concept to the country. "In fact, some variations of mustard plants are local to China, and they may be served pickled or made into 'Chinese spicy mustard', which can be used to season cold-tossed vegetables, egg rolls, et cetera," she said.
Chinese consumers are receptive to overseas condiments because of the changing food culture in China, according to Malmsten.
"Condiments such as ketchup, mustard and mayonnaise are the main condiments for Western-style fast food, which are continuously expanding their presence in China. Food products such as hot dogs, French fries, burgers and potatoes often use overseas condiments. The question is, when will mustard move from the restaurant condiment bar to the common household cupboard?" she said.
"One obvious comparison to make is ketchup," Malmsten said. "It is common for ketchup to be used when making spaghetti, especially at less authentic Western restaurants. When scrolling through spaghetti recipes on a Chinese cooking app, you see Heinz ketchup used instead of marinara in some recipes. When in Chinese, both can be referred to as 'tomato sauce' (fan qie jiang), it is understandable why some would use ketchup instead of Italian marinara sauce."