China backs Iran over nuclear intentions
By Cao Desheng | chinadaily.com.cn | Updated: 2019-05-18 00:07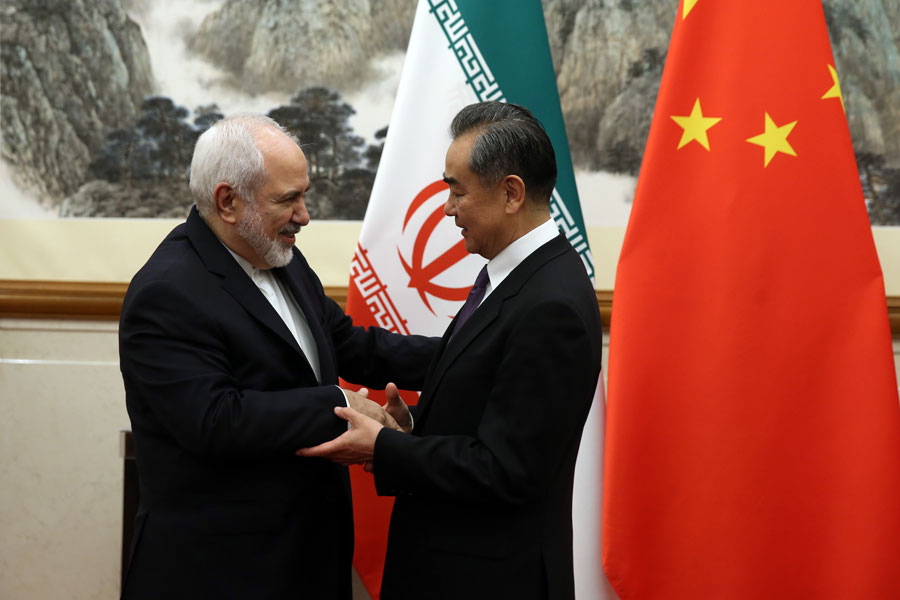 China supports Iran in safeguarding its legitimate rights and interests and firmly upholds the Iran nuclear agreement, State Councilor and Foreign Minister Wang Yi said Friday.
Wang made the remarks during a meeting with visiting Iranian Foreign Minister Mohammad Javad Zarif in Beijing.
Wang said that China resolutely opposes to the unilateral sanctions imposed by the United States and the so-called long-arm jurisdiction, and understands Iran's concerns.
Centering around the implementation of the Joint Comprehensive Plan of Action (JCPOA) on Iran nuclear issue is the fighting between unilateralism and multilateralism in nature, Wang said. He added multilateralism represents the right direction that the history progresses.
Saying China appreciates Iran seriously fulfilling the obligations in terms of the JCPOA, Wang said China stands ready to work with Iran to implement the agreement.
As comprehensive strategic partners, the two countries should strengthen coordination at a critical time that the international and regional situation are rapidly changing, he said.
Zarif said Iran is not held accountable for the current tense situation. He said Tehran has no intention to withdraw from the JCPOA, and remained committed to maintaining communications with various parties including China.
Tehran doesn't want war. It hopes to see the Gulf region maintain stability and wants the Strait of Hormuz to remain in international water way, Zarif said. He added his country will properly handle the current tensions.
While appreciating China playing an important role in safeguarding the agreement, Zarif said his country is willing to intensify bilateral and multilateral coordination to safeguard their common interests and uphold multilateralism.