Tech innovations to spur culture firms' growth
By Zhou Mo in Shenzhen | China Daily | Updated: 2019-05-18 11:31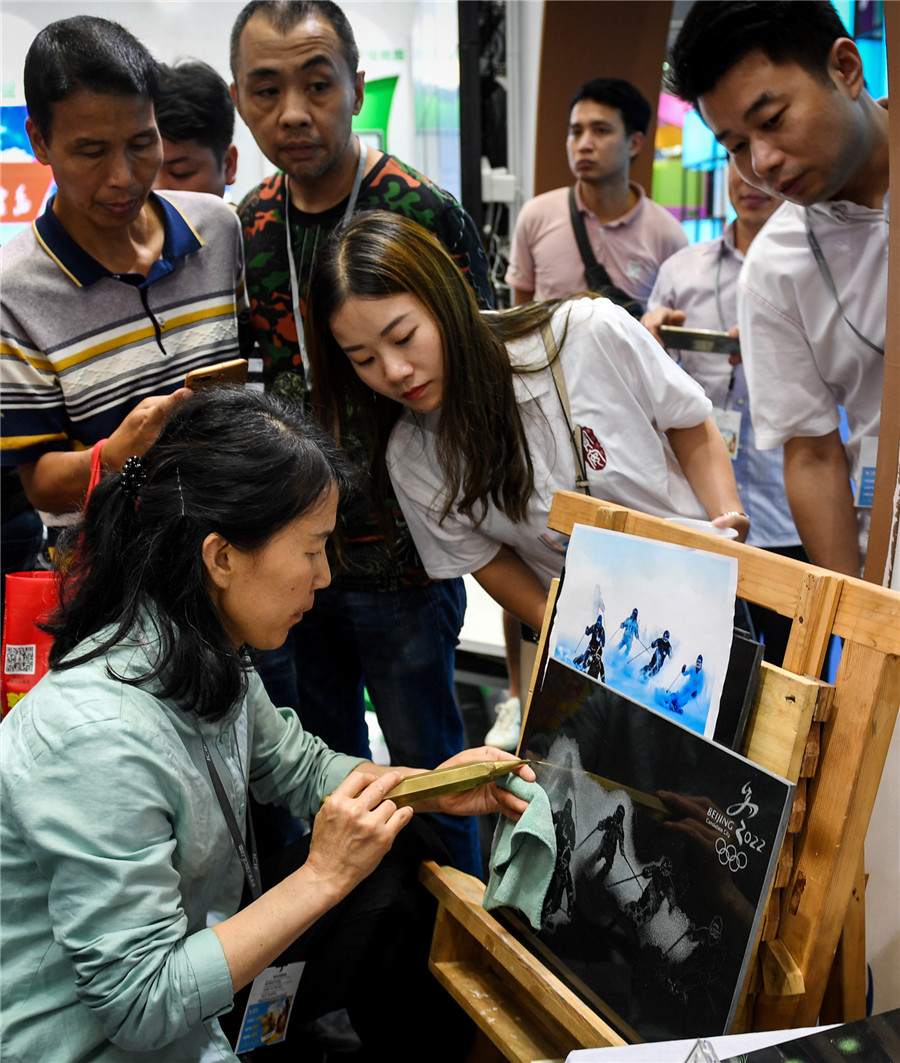 Chinese traditional culture enterprises are taking 5G technology as a new driving force of growth as industry players compete to serve an increasing number of consumers.
Shenzhen Happy Valley signed an agreement with China Telecom on Thursday to promote 5G application in the theme park, marking the first partnership between China's theme parks and the next-generation mobile network.
The cooperation deal was signed on the sidelines of the 15th China (Shenzhen) International Cultural Industries Fair, held in Shenzhen from Thursday to Monday.
Under the agreement, Shenzhen Happy Valley will be equipped with a 5G network. The superfast wireless network can support virtual reality and augmented reality entertainment programs, internet games, electronic sports and other projects, bringing new experiences to visitors.
It will also be used to provide smart services for visitors, such as driverless vehicles and customer service robots.
With the rapid development of telecommunication technology, the 5G era has already come and the company is dedicated to becoming a pioneer in the application of the technology, said Yue Feng, general manager of Shenzhen OCT Happy Valley Tourism Company.
"We will explore the use of 5G technology in smart entertainment, smart services and smart management," Yue said.
Shenzhen Window of the World has teamed up with China Unicom's Shenzhen unit to build the country's first large cultural theme park fully covered by a 5G network.
Zhao Pengyu, general manager of Shenzhen Window of the World, said the company aims to transform itself into a provider of smart tourism and setting up 5G network is the first step toward its goal.
Meanwhile, culture enterprise Xinkun Information in Xi'an, Shaanxi province, said it is working with the province's cultural heritage department to set up a 5G platform on which people get an immersive experience of appreciating cultural heritage with virtual reality and augmented reality technology.
The cross-industry integration comes as China's culture enterprises are competing to cater to a growing market.
Last year, the total revenue of China's culture sector and related businesses reached 8.93 trillion yuan ($1.31 trillion), increasing 8.2 percent year-on-year, higher than the country's overall GDP growth, according to the National Bureau of Statistics.
Pan Helin, a senior researcher at public policy think tank Pangoal Institution, said the figures show a trend that Chinese consumers are spending less on goods such as food and cars, while spending more on culture and services.