Teheran rules out talks with Washington
By Chen Yingqun | China Daily | Updated: 2019-05-18 14:32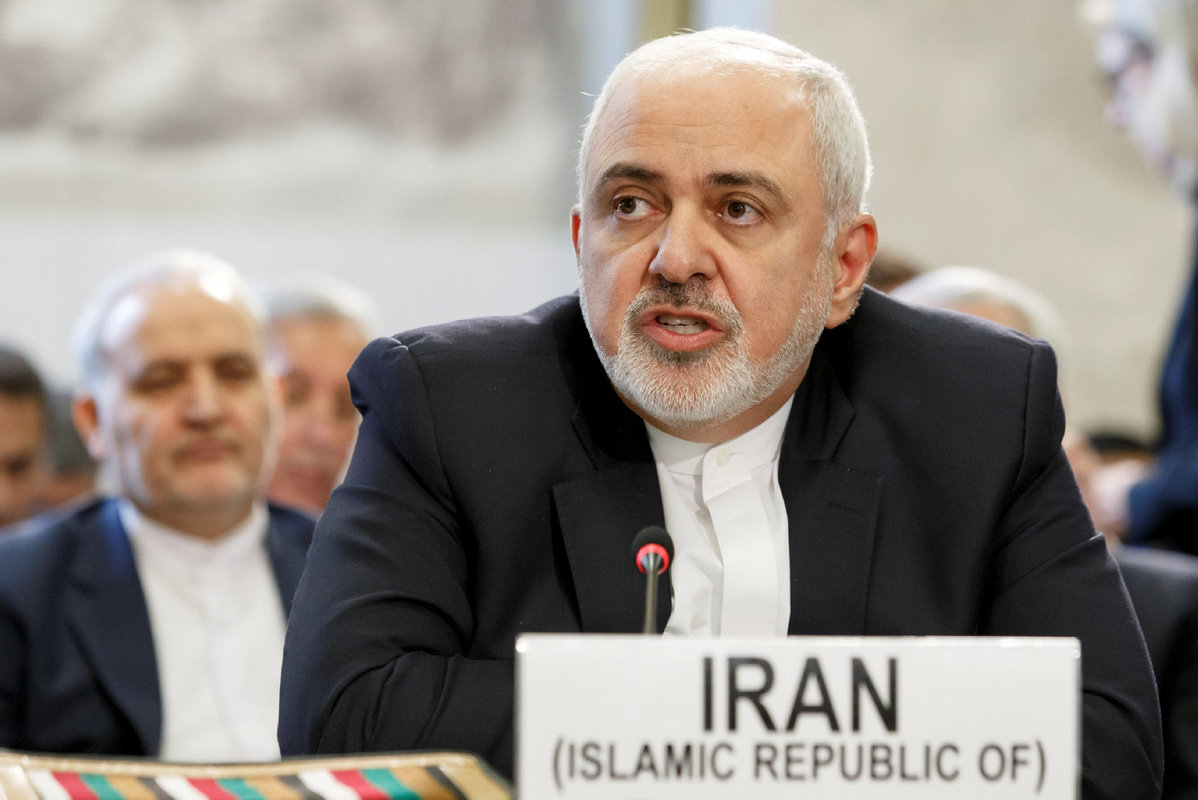 Iranian FM urges actions from other signatories to save 2015 nuclear deal
Iran has rejected the likelihood of any negotiations with the United States, amid escalating tensions in the Gulf and sanction pressures.
"There is no possibility of negotiations," Iranian Foreign Minister Mohammad Javad Zarif said on Thursday when asked by reporters whether Iran would be open for a dialogue with the United States to ease tensions in the Gulf, according to Press TV.
Zarif said Iran was showing "maximum restraint" despite Washington sending extra military forces to the Gulf earlier this month and unilaterally withdrawing from the 2015 Iran nuclear deal last May.
He said the US government is a "bully" that tries to make other countries do what it likes, adding that the US sanctions over Iran is "economic terrorism, pure and simple".
He said his country was committed to an international nuclear deal but the escalating US sanctions were "unacceptable".
On Friday, he urged the remaining signatories to the 2015 Iran nuclear deal to take concrete action to save the deal.
However, both Teheran and Washington have ruled out the possibilities of going to war, and said they are not interested in escalating regional tensions.
In an interview on National Public Radio in the US, Majid Takht-e Ravanchi, Iran's ambassador to the United Nations, said the country is not interested in escalating region-al tensions, but has the "right to defend ourselves".
He Wenping, a senior researcher at the Chinese Academy of Social Sciences, said the time for Iran and the US to go back to negotiations has not arrived yet, and frictions between them are likely to continue.
"The US will keep putting maximum pressure on Iran," she said.
"Its goal is to draw Iran back to the negotiation table and seek a new deal that could meet the US expectations. Going by past experiences, Iran will not easily compromise this time either."
Tensions between Teheran and Washington escalated dramatically on May 5, when US National Security Adviser John Bolton announced that the USS Abraham Lincoln Carrier Strike Group and a bomber task force would be rushed from the Mediterranean to the Persian Gulf region.
The US said the deployment was in response to "a number of troubling and escalatory indications and warnings" related to Iran, but gave no further details.
Teheran warned on May 8 it would resume production of uranium enriched to a higher level, which would mean enrichment beyond the permissible 3.67 percent under the 2015 nuclear deal.
Trump withdrew the US from the deal in May last year. Since then, the US has intensified its sanctions against Iran.
There have been allegations of Saudi oil tankers being targeted off the coast of the United Arab Emirates and a drone attack on a Saudi oil pipeline claimed by Yemen's Iranian-backed rebels in the past week.